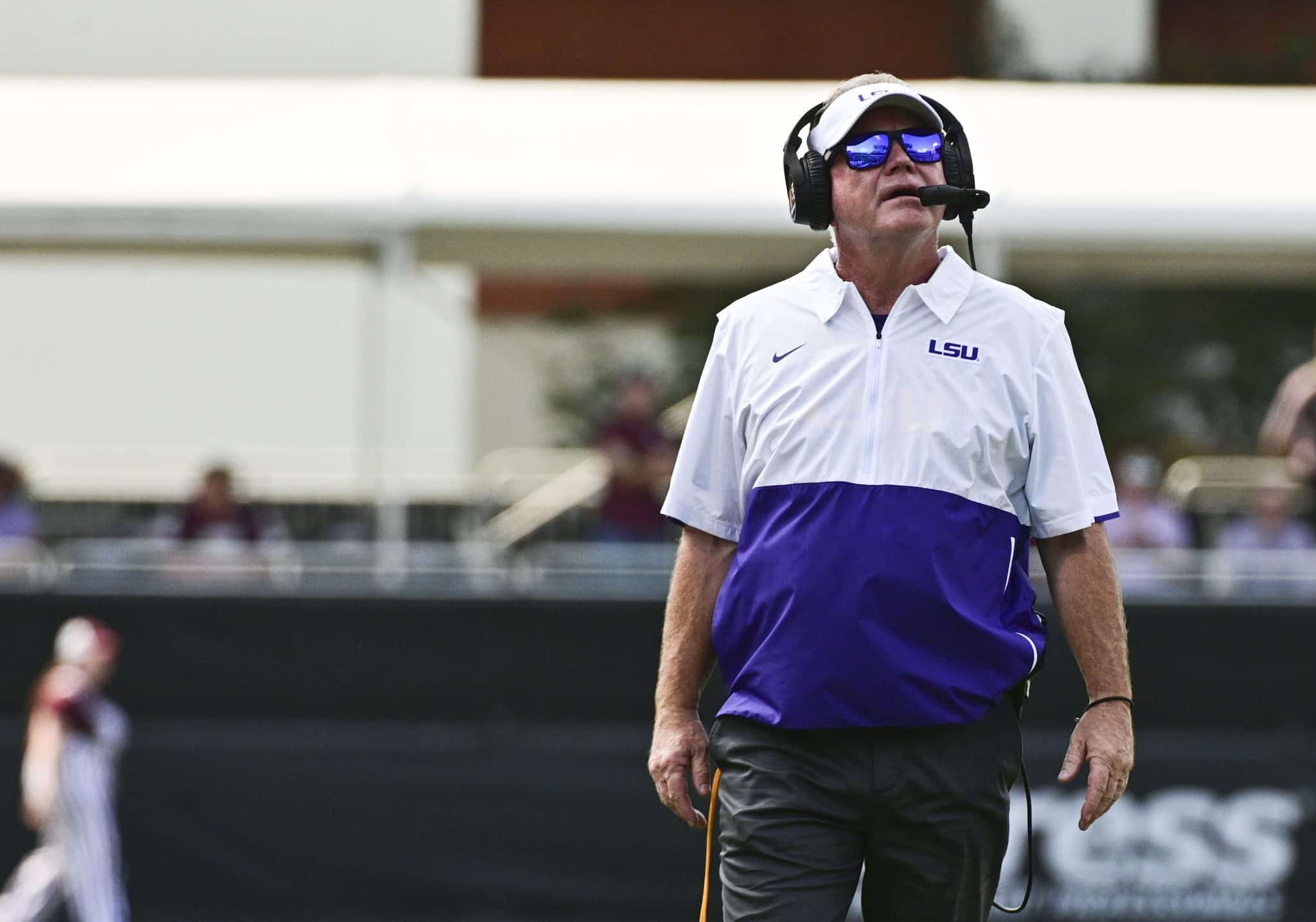 LSU TIGERS
Tell the Truth Monday: LSU was dominant, but what does it mean?
It took 3 games before LSU started to look like it was supposed to look.
The Tigers were ranked No. 5 in the AP preseason poll, meaning they were supposed to look like SEC championship and CFP contenders.
They didn't look the part in a season-opening loss to preseason No. 8 Florida State, and there was no telling what their 72-10 rout of FCS Grambling in Week 2 meant because of the disparity in talent.
Week 3 was going to be a better gauge.
SEC opener. Pretty good Mississippi State team. On the road, cowbells, et cetera.
The game wasn't competitive: No. 14 LSU 41, State 14.
It's Tell the Truth Monday, and that means staying grounded in victory and defeat. Find silver linings in defeat and don't overlook blemishes in victories.
But the truth on this Monday is that it's difficult to find blemishes of much significance in the Tigers' dominating performance.
Nonetheless, the point of Tell the Truth Monday is to analyze the previous weekend's performance and place it in a useful context.
Sometimes there just aren't many positives to be found in a particular defeat (see 2 Mondays ago). And sometimes, like this Monday, there just aren't many negatives to be found in a particular performance.
But the bigger picture can provide a more useful context than an individual game might. And that's where LSU is on this Monday.
Analyzing the few scattered imperfections within the performance in Starkville isn't going to be as useful as placing the performance within the context of the entire season, who the Tigers were expected to be, what they appear to be after 3 games and where the most encouraging performance of the 1st 3 suggests they might be headed.
State certainly isn't the best that the SEC or even the West division has to offer. And perhaps this win won't seem as impressive in December as it appears now if the Bulldogs can't figure out some stuff in Zach Arnett's 1st season as a head coach and in Will Rogers' transition in 1st-year coordinator Kevin Barbay's much different offense.
We'll see.
Arkansas (2-1) visits Tiger Stadium next Saturday night. The Razorbacks were lurking just outside the Top 25 and figured to be a bigger challenge than State, but they lost to visiting BYU 38-31 on Saturday.
The truth is that the SEC West last season didn't quite live up to its lofty standard of recent seasons, and the 1st 3 weeks of this season suggest it might fall even farther from that standard.
Alabama already has a loss, has changed quarterbacks twice (and counting) and was uninspired in a 2-touchdown win against South Florida, which was an underdog by nearly 5 touchdowns.
Texas A&M's hope of having a bounce-back season took a big hit in its loss at Miami 2 weeks ago.
Arkansas' loss left just Auburn and Ole Miss as teams from the West that made it through 3 weeks without getting beat.
The most impressive win among those teams came in Week 2 when Ole Miss went into New Orleans and beat Tulane, which was No. 24 but played without its starting quarterback.
As for Auburn, which opponent provided the stiffest challenge? Massachusetts? Cal? Samford?
No one stands out in the West yet. That's not uncommon so early in the season, but usually a few teams in the West would have looked the part of a CFP contender by now.
But we're still waiting.
As for Mississippi State, it was 2-0 going into the game against the Tigers and has yet to leave Starkville. It opened the season against FCS Southeastern Louisiana, then edged Arizona in overtime.
So as dominant as LSU was, it's difficult to know if that performance is a sign that the Tigers are putting it all together. Or did they just take advantage of an opponent still trying to figure itself out?
We'll start to get more answers as games against SEC opponents get stacked in the coming weeks.
LSU might or might not be growing into the team it was projected to be. And it might not need to be a great team to win an increasingly suspect division.
But it's worth noting that during the first quarter of the regular season, the Tigers have done a good job of fixing stuff, which was a trademark of Kelly's 1st team on its way to the SEC title game.
Read More
Sports betting in Louisiana is officially live in the great state of Louisiana. Whether it is betting on who will win the SEC this year or the next New Orleans Saints football game... if you live in Louisiana, you can now do it from your mobile phone.