MISS STATE
Mississippi State adds 2019 CB out of Florida to top-10 recruiting class
The Mississippi State Bulldogs have been working hard on the recruiting trails this offseason, and are putting together quite a 2019 class.
On Saturday, they were at it again, picking up commitment No. 17 for the 2019 class, this time landing a player from Florida.
As you can see below, 3-star CB Martin Emerson Jr. announced that he'd be heading to Starkville next fall:
https://twitter.com/MartyMargg1/status/1015636679678464001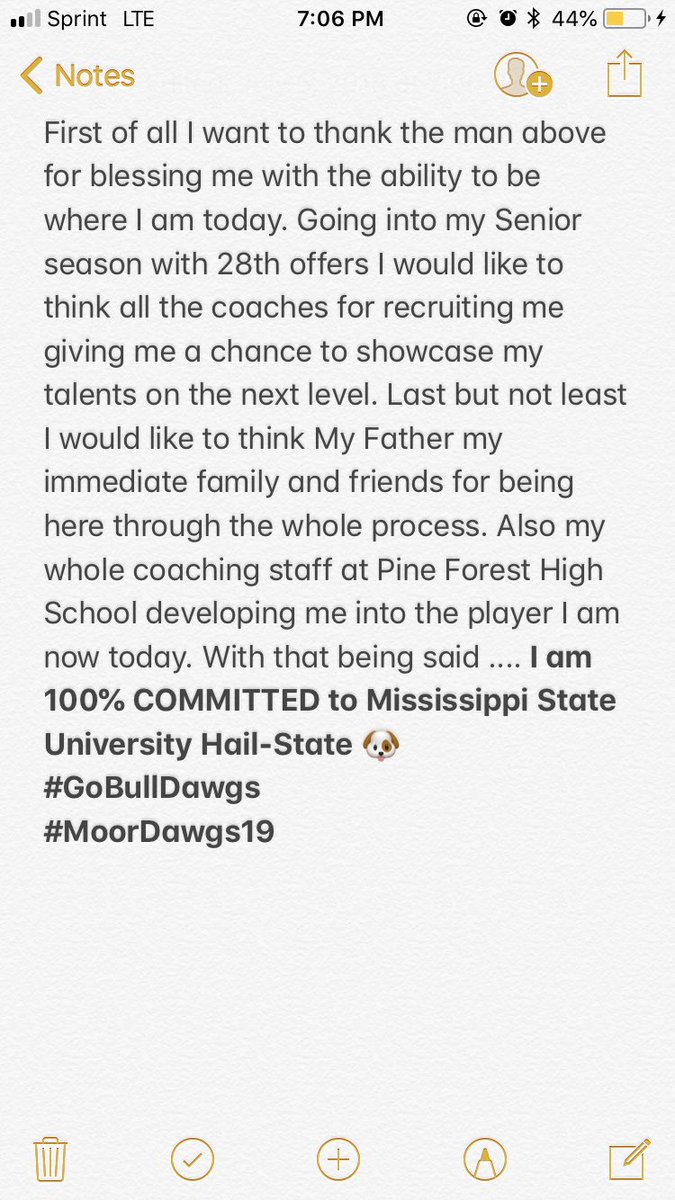 Coach Joe Moorhead welcomed Emerson to the class with his usual post on Twitter, as you can see below:
https://twitter.com/BallCoachJoeMo/status/1015641702462304257
According to the 247Sports composite, Emerson is the No. 86 cornerback in the class of 2019 and the No. 135 overall recruit from the state of Florida.
The Bulldogs now have 17 players in their 2019 class, which currently ranks No. 4 in the SEC and No. 10 nationally, per 247Sports.
Below, check out some of Emerson's junior-year highlights, courtesy of Hudl: