MISS STATE
Mississippi State DL Marquiss Spencer reveals his 2021 plans
Now that the 2020 season is over (other than the College Football Playoff title game), many players are deciding whether to turn pro or return to school.
On Tuesday, star Mississippi State LB Erroll Thompson chose to enter the 2021 NFL Draft. On Wednesday, it was DL Marquiss Spencer's turn to make his decision.
As you can see below, Spencer took to Twitter to announce that he was going to declare for the 2021 NFL Draft as well:
— Big spencer 42 (@Bigspencer421) January 7, 2021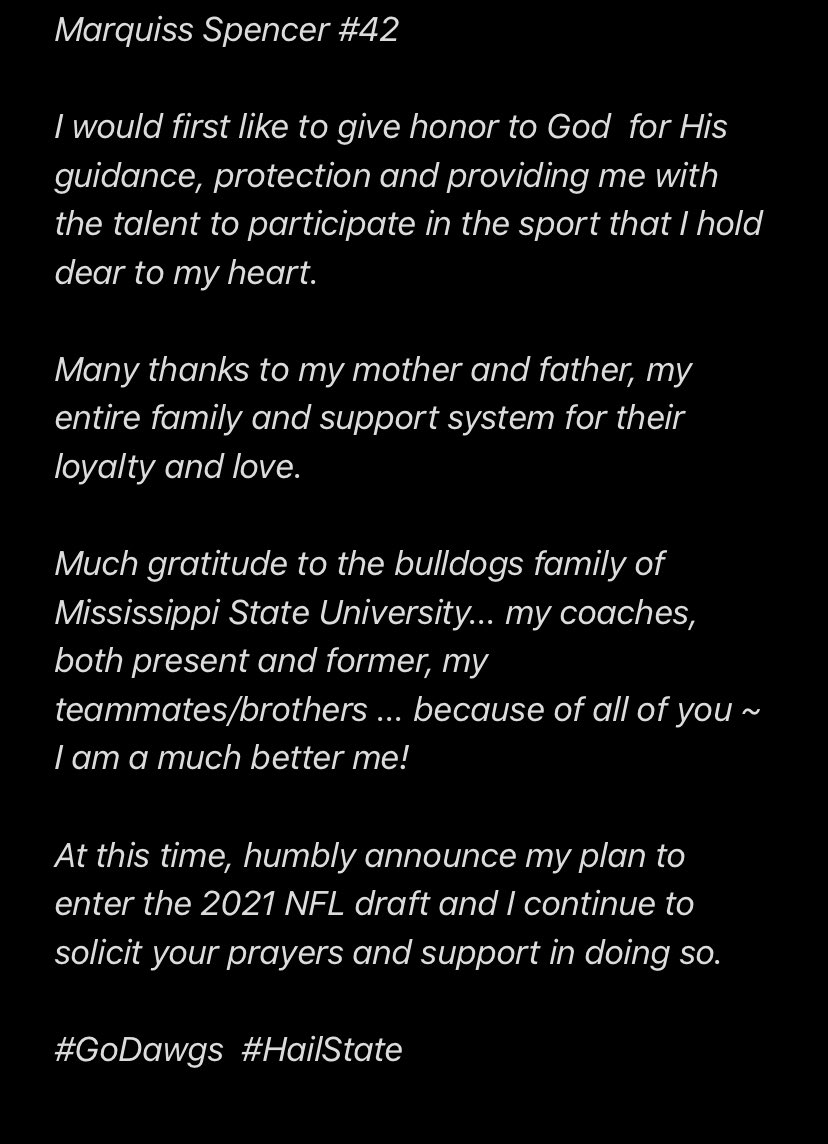 Spencer has played for the Bulldogs for the past 5 seasons. During that time, he has recorded 110 tackles (23 for a loss) and 7 sacks. He also has 1 interception, 3 forced fumbles, 3 fumble recoveries and 2 pass breakups.
Where will he go in the 2021 NFL Draft? We'll find out in April!