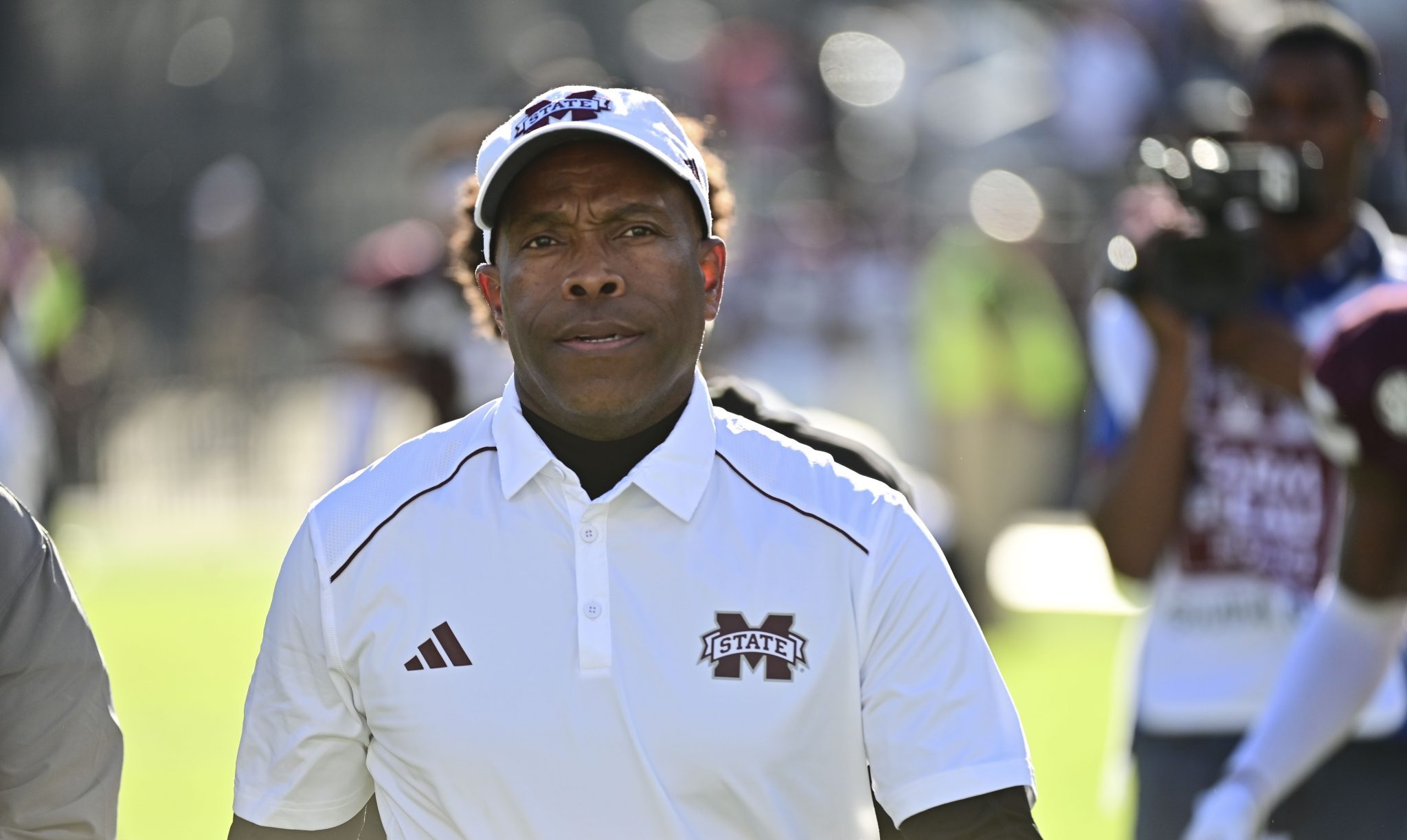 MISS STATE
Mississippi State football: Stock report after Week 12
Mississippi State picked up a win on Saturday as the march towards a bowl berth continues.
Interim head coach Greg Knox earned a 41-20 win over Southern Miss in his first game at the helm. He will have one of the toughest games of his short time in charge in Starkville with the Egg Bowl up next.
The Bulldogs will have to beat their hated rival Ole Miss in order to qualify for a bowl game. Get your popcorn ready, Mississippi State fans.
Here's how Mississippi State's stock looks heading into Week 13:
Player of the Week: Will Rogers
This offense has been missing Will Rogers dearly. Rogers came back after not playing since the win over Western Michigan.
He finished the game with 144 yards passing and 2 touchdowns. It sounds like Rogers will be playing in the Egg Bowl after Saturday's action.
Inconsistent quarterback play has been a problem for the Bulldogs offense. Southern Miss is no Ole Miss, but fans will be glad to see him back under center.
Newcomer of the Week: Jeffery Pittman
Jeffery Pittman previously spent his time at Hinds Community College before coming to Starkville. He led Mississippi State in rushing in the win.
Pittman was the top ranked running back in the 2023 JUCO class and showed what he can do against the Golden Eagles.
Pittman had 98 yards rushing and 1 touchdown on 10 carries.
Jo'Quavious Marks came back for the first time since the Arkansas game and could very well take over the workload once at 100%, but it's nice to know that Pittman can be a reliable option.
Biggest Surprise: Offensive renaissance under Greg Knox
Mississippi State has averaged 23.2 points per game this season. The offense showed signs of life on Saturday, even if it was against Southern Miss.
The Bulldogs put up 41 points and had 382 yards of total offense in the win. It's worth noting that Mississippi State ranked 13th in yards per game and points per game in the SEC heading into Week 12.
Fans will have to see if Knox's debut was a fluke or something to build on for the future. Ole Miss will be a good chance to see if that was the case or not.
Biggest Concern: Sluggish 1st half
Mississippi State struggled early on against Southern Miss. The Bulldogs went into halftime only up 16-7.
Luckily the offense found things out, but it can't afford to have another one of these games against Ole Miss.
The Rebels have one of the best offenses in the SEC, scoring 36.5 points per game this season. With how inconsistent Mississippi State's defense has been, a better performance will be needed on the offensive side of the ball.
Developing Trend: Settling for field goals in red zone
The offense got in the red zone. The problem was ending the drives with field goals instead of touchdowns.
If Mississippi State wants to have a chance of winning the Egg Bowl, the offense will need to show more consistency.
Another one of Mississippi State's problems on offense has been scoring touchdowns in the red zone.
The Bulldogs rank 12th in the conference in red zone scoring percentage, scoring 78.95% of the time they are inside the opponents' 20-yard line.
Key Stat: Time of possession
Southern Miss had the ball longer than Mississippi State even though the Bulldogs won.
The Golden Eagles held the ball for 31:42 compared to Mississippi State's 28:18.
Luckily for Mississippi State, as long as the Southern Miss offense got to 3rd down the defense didn't have too many problems getting them off the field.
Ole Miss won't be as forgiving if the same thing happens on Thanksgiving.
First Impression about Ole Miss: Egg Bowl stands in the way of a Bulldogs' bowl berth
It all comes down to this. An upset win over Ole Miss would give Mississippi State something to build on for next year and a bowl game appearance.
Mississippi State beat Ole Miss last season 24-22 after a failed 2-point conversion attempt from the Rebels.
It looks like Rogers and Marks will be playing in the rivalry game, which will definitely give the offense a boost. This series has been back and forth in the last two decades or so and fans could be in for another classic.
Thanksgiving Day will be when fans learn their team's fate.