MISS STATE
Mississippi State picks up commitment from 2022 cornerback out of the JUCO ranks
The Mississippi State Bulldogs have been making some major additions to their 2022 recruiting class lately, and that continued on Tuesday.
This latest commitment comes in the form of a JUCO cornerback, DeCarlos Nicholson. Nicholson played this past season at Mississippi Gulf Coast Community College, where he was a quarterback. He completed 16 of his 35 passes for 178 yards, 0 touchdowns and 3 interceptions. He added 210 yards as a runner.
As you can see below, Nicholson took to Twitter on Tuesday to announce his commitment to Mississippi State:
https://twitter.com/therealdjn2/status/1412549638213849090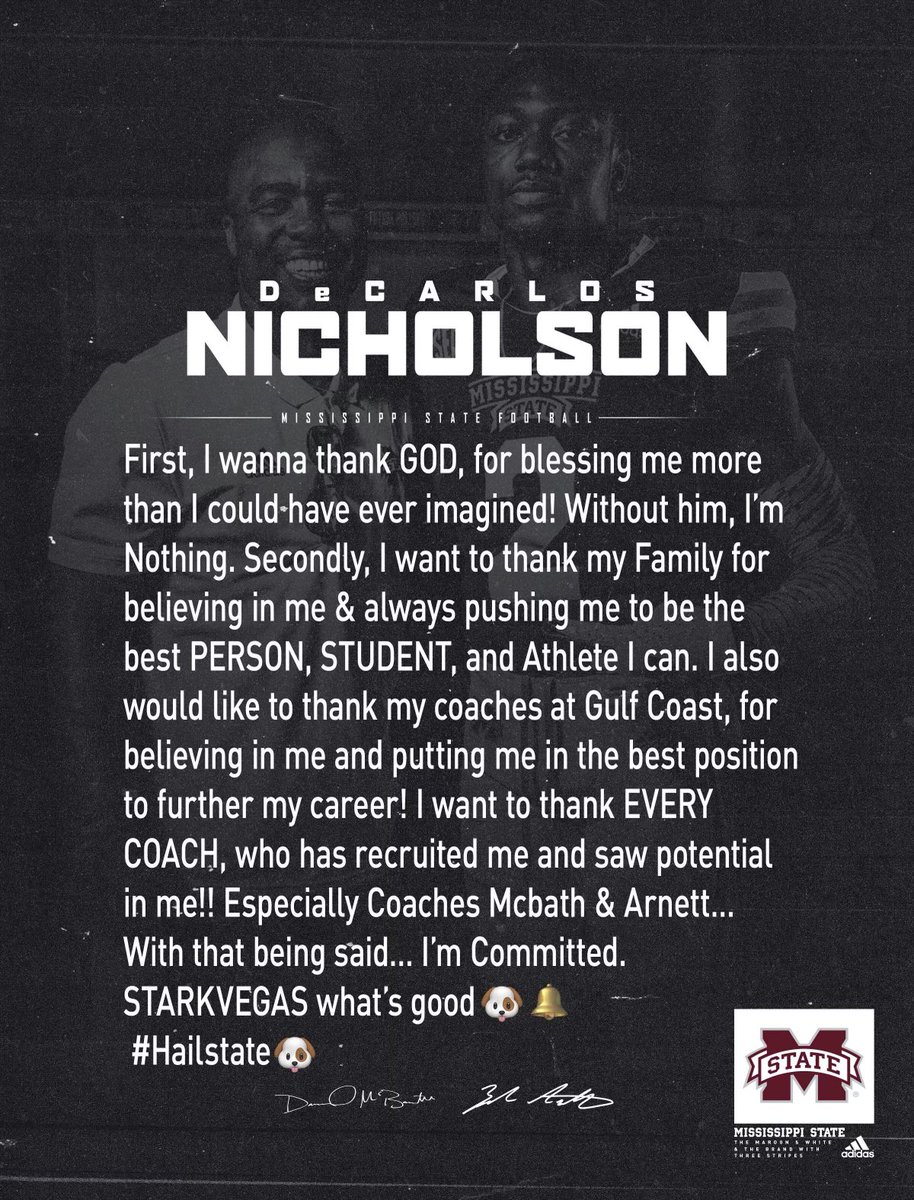 Nicholson has yet to be rated by any of the major recruiting services. His 247Sports profile can be found here.
The Bulldogs now have 15 players in their 2022 recruiting class, which currently ranks No. 21 in the nation and No. 8 in the SEC, per 247Sports.
Here are some of Nicholson's senior-year high school highlights, when he was a quarterback and wide receiver, courtesy of Hudl: