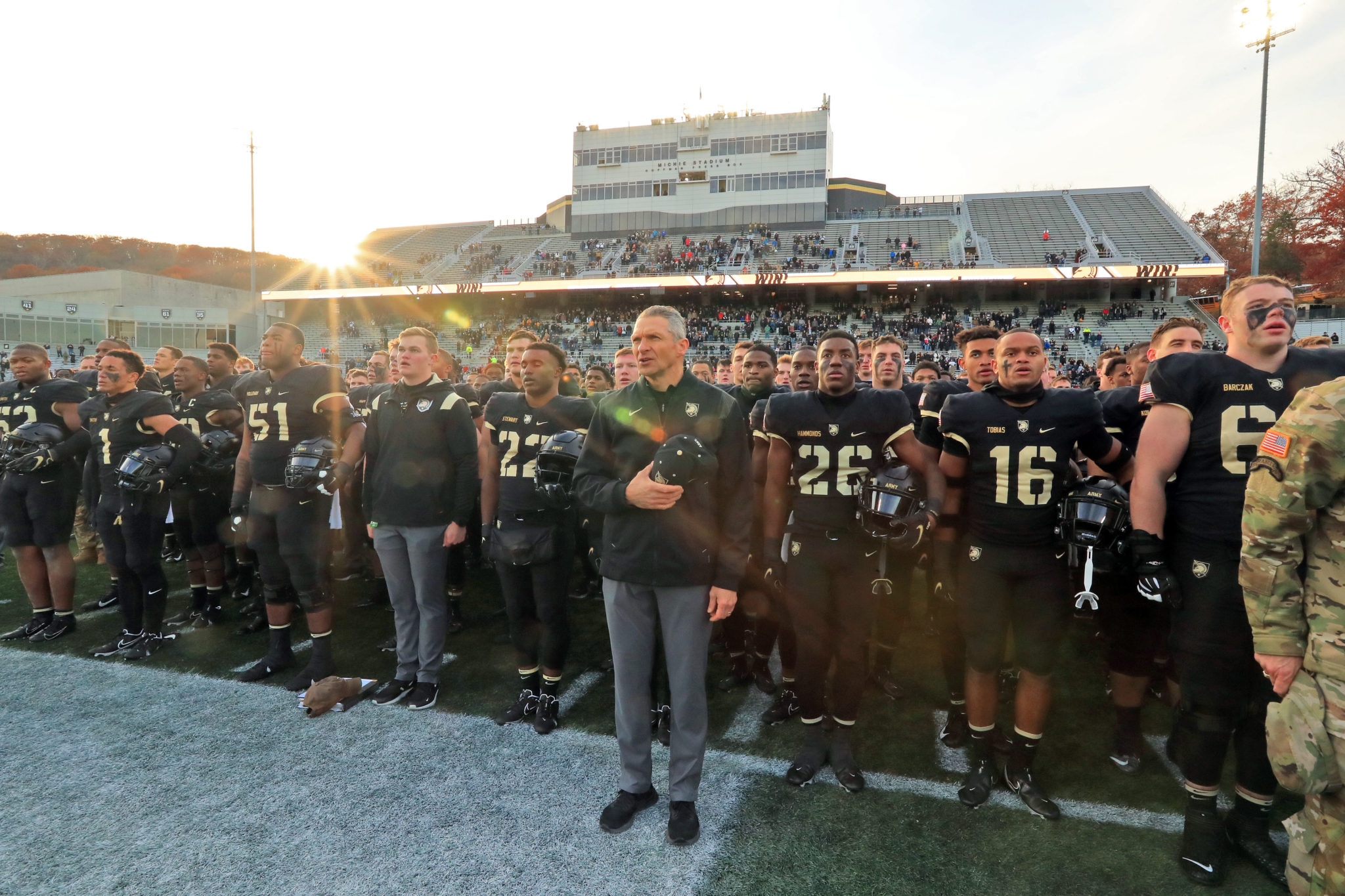 MIZZOU
Missouri vs. Army: 5 things to know about Tigers' Armed Forces Bowl opponent
We finally found out whom the Mizzou Tigers will play and where they will be going for their bowl game this season.
The Tigers will face Army in Fort Worth, Texas, in the Armed Forces Bowl on Dec. 22. Kickoff is set for 8 p.m. ET.
This might be a tough matchup for the Tigers, knowing how they have struggled against the run and how Army primarily runs the ball.
Here are 5 other things you may not know about the Black Knights.
1. The Black Knights don't have a 1,000-yard rusher
But Army does have 4 players — 3 running backs plus quarterback Christian Anderson — who have rushed for at least 400 yards. Their most productive running back has been Tyrell Robinson, who has rushed 582 yards and 9 touchdowns. Running back Jakobi Buchanan has a team-high 11 touchdowns and has rushed for 411 yards. As you can tell, the Knights had four players who they can depend on to carry the rock this season.
2. The Black Knights had 2 games in which their starting QB didn't throw a pass
How prolific has the Army running game been? In victories over Georgia State and Connecticut, Black Knights quarterback Jabari Laws didn't throw a single pass. You read that correctly. Granted, it was against 2 bad teams, but it's impressive nonetheless.
Laws' best game passing came in a 70-56 loss to Wake Forest. Even in that game, he threw for only 140 yards, though he had 3 touchdowns.
Army will not throw unless it's necessary. The 1 time it was forced to, it looked pretty good doing it.
So at least Mizzou's defense knows what's coming — lots of running. Laws has thrown for only 285 yards and 4 touchdowns this season.
Speaking of Laws …
3. Laws missed last season because of a knee injury
He also missed part of the 2019 season due to the injury. Ironically, he was able to claim the starting job this year because of injuries to Anderson and backup Jemel Jones. Now Laws splits snaps with Anderson, who has passed for 545 yards and 5 touchdowns.
The Tigers might see both quarterbacks in the bowl game, especially if the defense is able to stuff the Black Knights' running game.
4. The Knights are bowl regulars under Jeff Monken
Army finished 9-3 last year, falling to West Virginia 24-21 in the Liberty Bowl.
Army originally was invited to the Independence Bowl, but that game was canceled.
This will be the Black Knights' 5th bowl appearance in the past 6 years under Jeff Monken.
That might not seem remarkable, but it matches the program's combined bowl trips before Monken arrived.
5. This is the 3rd SEC team Army has played in a bowl game
Army first met an SEC team back in 1988, when it faced Alabama in the Sun Bowl, losing 29-28. In 1996, the Knights faced Auburn in the Independence Bowl and lost another close game, 32-29.
The Black Knights haven't had much luck against the SEC in these games, and the Tigers are hoping their bad luck against the SEC continues. Not counting last year, this is the Black Knights' 5th bowl game in a row.