MIZZOU
Mizzou makes top 6 for talented 2021 defensive end out of Indianapolis
As the weeks go on, talented 2021 recruits are narrowing down their lists of top schools.
On Saturday afternoon, 3-star DE Kyran Montgomery included Mizzou in his list of his top 6 programs, competing with 3 Big Ten programs, an ACC school and a Pac-12 school.
You can see Montgomery's full list of teams, which he posted on Twitter, below:
Top 6 ✅😆…….. #ripjimmy pic.twitter.com/plQLZtYCn3

— KyMontgomery⭐️ (@KyranMontgomer2) May 30, 2020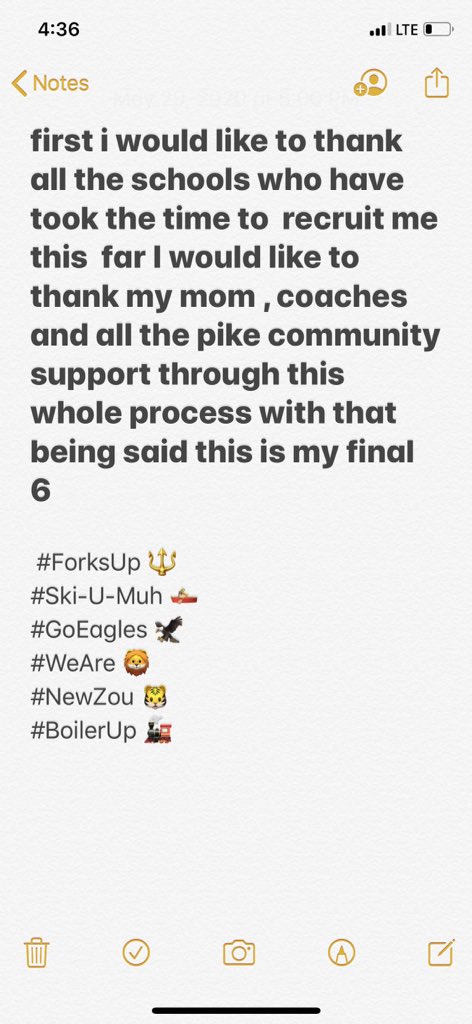 The Tigers will compete with Minnesota, Arizona State, Penn State, Purdue and Boston College for Montgomery's services.
Per the 247Sports composite rankings, Montgomery is the No. 30 weak-side defensive end in the class of 2021 and the No. 7 overall recruit from the state of Indiana.
Mizzou currently has 9 players in its 2021 recruiting class, which ranks No. 39 in the country and No. 10 in the SEC, per 247Sports.