OLE MISS
LOOK: Ole Miss reveals fresh depth chart ahead of Week 1 matchup against Texas Tech
The Ole Miss Rebels open up the 2018 season with a matchup against a Big 12 foe in Texas Tech.
Play Underdog For Heat-Celtics Game 6! Who ya got?
...
The game will take place in Houston, and it should be a ton of fun to watch, with two explosive offenses going head-to-head.
As you can see in the photos below, the Rebels have set their depth chart ahead of that season opening game:
#OleMiss has released a depth chart with only one "or." Defensive ends are Austrian Robinson and Tariqious Tisdale on one side, Qaadir Sheppard and Victor Evans on the other. pic.twitter.com/DhRo6OfSZm

— Parrish Alford (@parrishalford) August 27, 2018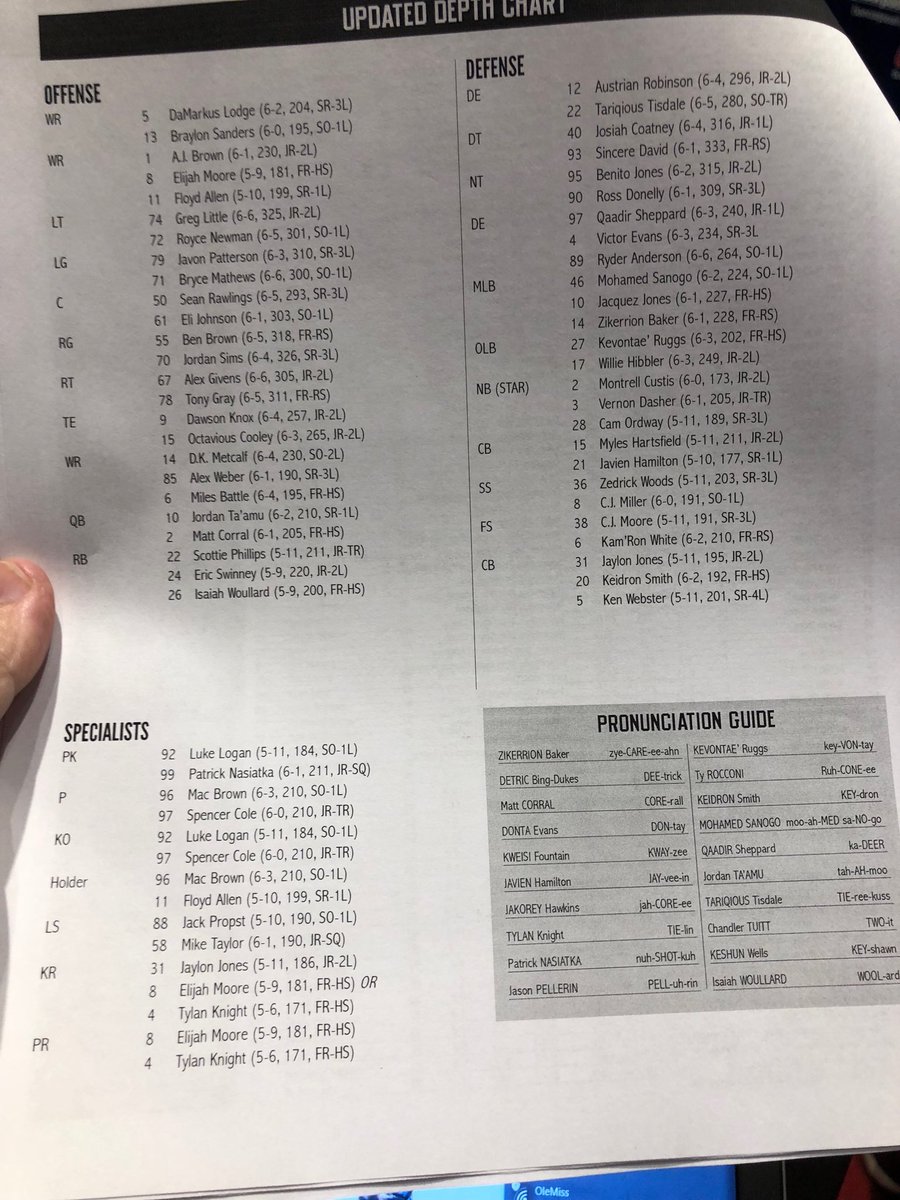 There weren't too many surprises on the depth chart, but that was pretty much expected for a team that returns a lot of key players from last season.
Now, it'll be interesting to see how this team fares on the field, especially against another explosive offense in Week 1. The game kicks off at noon Eastern time on Saturday, Sept. 1, and can be seen on ESPN.