OLE MISS
Ole Miss chancellor Jeffrey Vitter vows to appeal 2018 bowl ban in letter to fans
The Ole Miss Rebels were hit hard by the NCAA on Friday morning for several recruiting violations.
One of the most notable penalties was a two-year bowl ban, although one of those years covers the 2017 season, for which the Rebels self-imposed a bowl ban.
Apparently, Ole Miss chancellor Jeffrey Vitter disagrees with the second year, vowing to fight the 2018 penalty in an open letter to Ole Miss fans, which you can read below:
The full letter from Vitter #OleMiss pic.twitter.com/y0owd7eDxp

— Jake Thompson (@JakeThompsonOE) December 1, 2017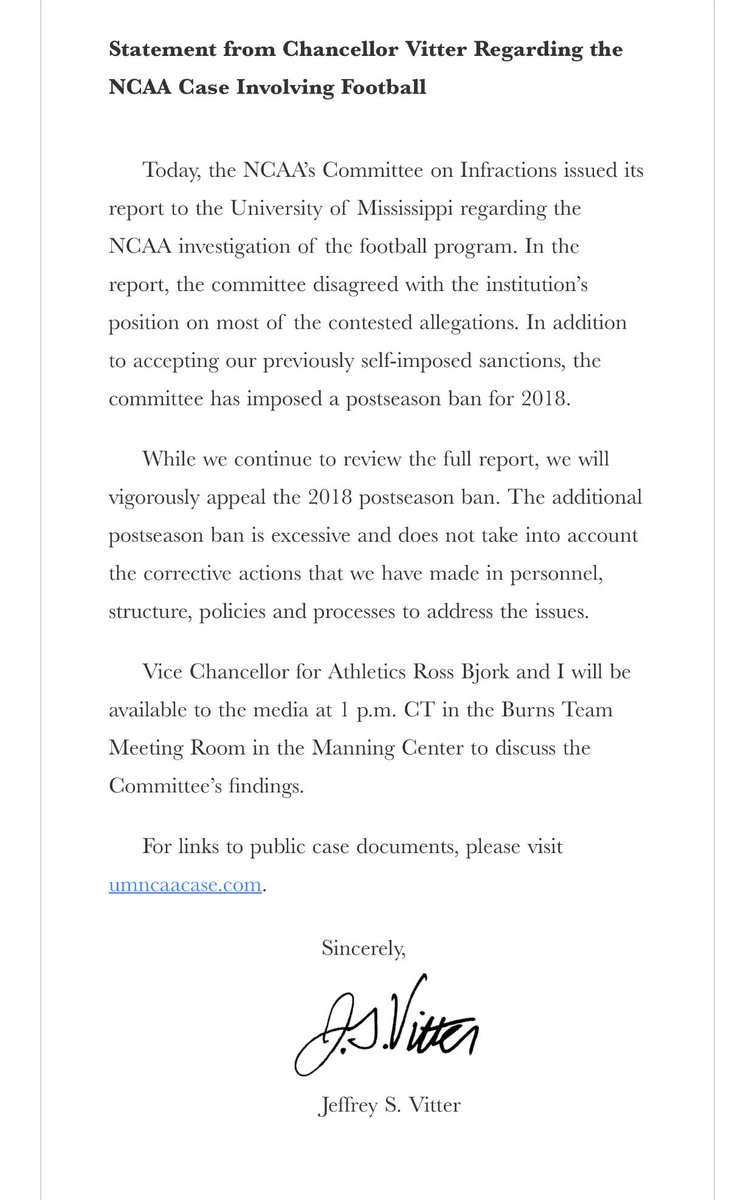 Vitter will meet with the media along with AD Ross Bjork at 1 p.m. Central time to discuss Friday's penalties.
Whether or not the appeal will be successful (or whether Ole Miss will back off Vitter's vow to appeal) remains to be seen, but for now, the ban looms large over the 2018 season.
Now, rising seniors are eligible to transfer to new schools and play right away, forgoing the normal one-year waiting period.