OLE MISS
Photo: Ole Miss teases LSU with corndog billboard boasting final score
November hasn't been kind to LSU.
The Tigers have lost three straight since debuting at No. 2 in the initial College Football Playoff rankings, their latest setback coming over the weekend in Oxford.
Remember Katy Perry's corndog comment during a pre-game videoboard montage? Rebels fans took it one step further after the 38-17 beating, trolling LSU with several billboards boasting the final score.
Sure, creativity is lacking a bit, but the messages are hilarious nonetheless: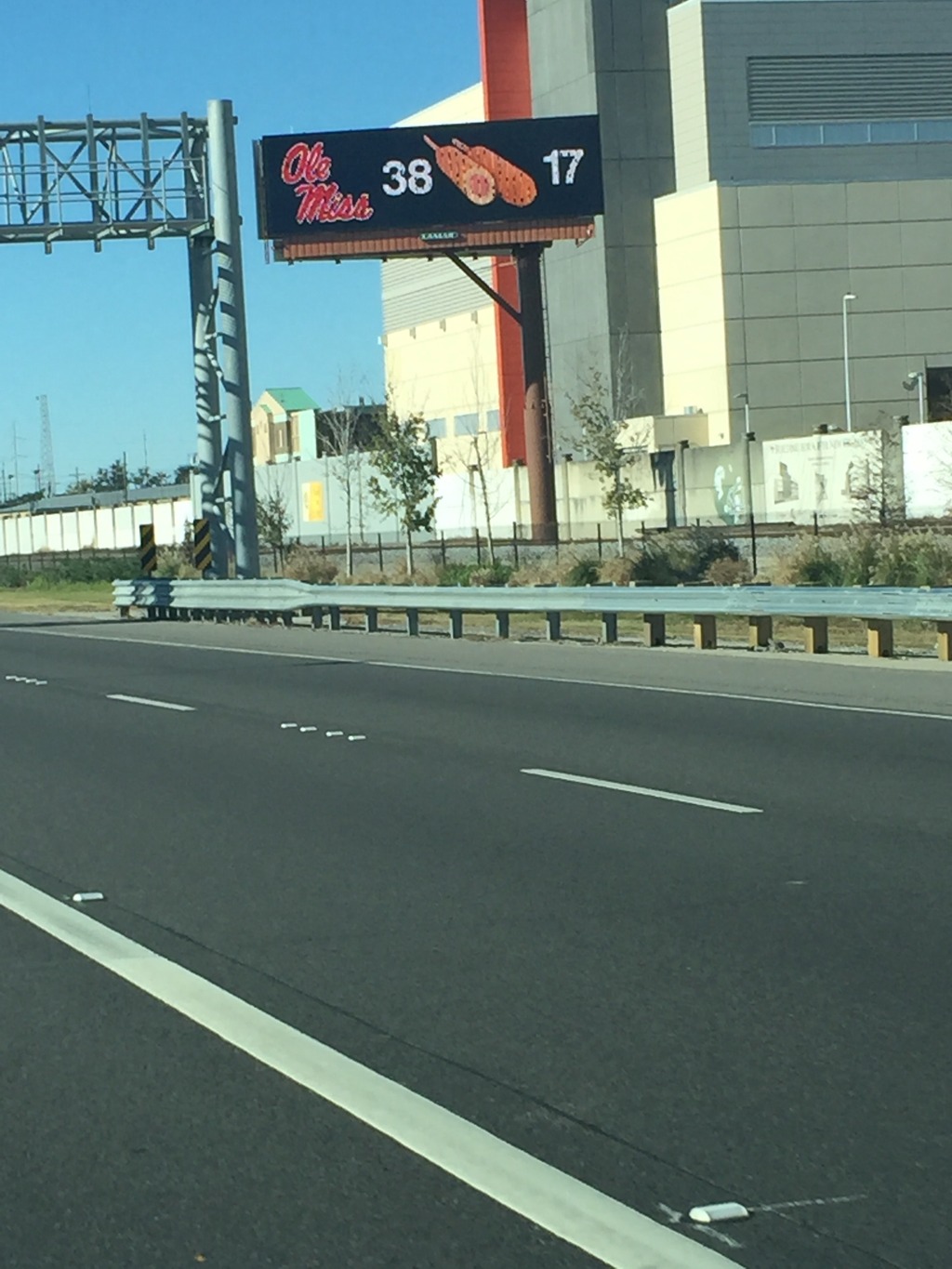 @ClayTravisBGID On I-10 billboard in New Orleans. pic.twitter.com/szZN7hWfqY

— Endicot Peabody (@Endicot_Peabody) November 23, 2015
(h/t College Spun, Reddit)