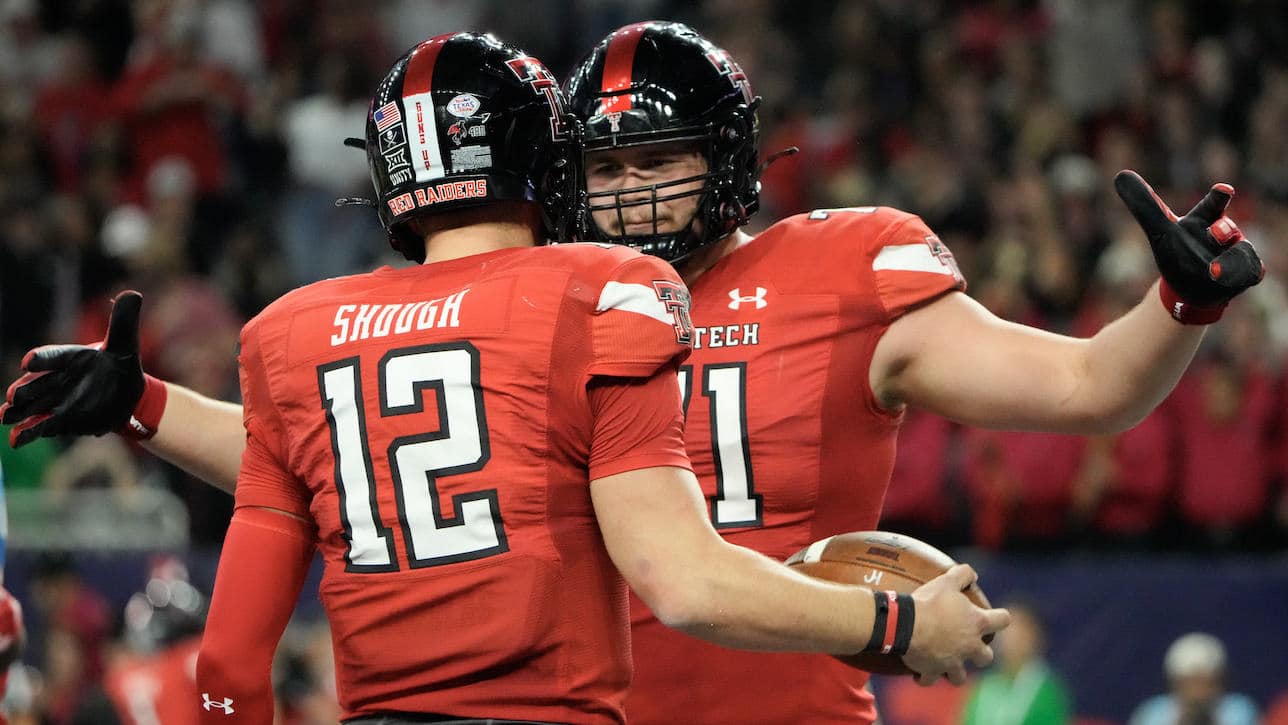 OLE MISS
Rapid Reaction: Ole Miss struggles with 4th-down conversions, falls to Texas Tech in Texas Bowl
It was clear from the first quarter that Lane Kiffin and the Ole Miss Rebels weren't going to punt on Wednesday night in the Texas Bowl against the Texas Tech Red Raiders.
Kiffin is one of the most-aggressive fourth-down coaches in the entire country, and he took it to a new level on Wednesday against the Red Raiders.
The problem? The fourth-down aggression didn't pay off. In the first half, the Rebels converted only 1 of 5 fourth-down tries.
Even when the Rebels did convert the lone fourth down, QB Jaxson Dart threw an interception shortly thereafter to end the threat.
The Red Raiders took a 26-7 lead into halftime of the bowl game.
In the second half, it wasn't much better.
In addition to the struggles on fourth down, the Rebels' offense wasn't faring too well on the first 3 downs, either. Early in the fourth quarter, the Rebels faced a 32-13 deficit and couldn't dig themselves out of that massive hole.
Losing two defensive players to targeting penalties didn't help, but Wednesday night's loss was on the offense. The Rebels put their defense in tough spots all night long due to the fourth-down failures.
Down 35-13, Jaxson Dart ran into the end zone from 9 yards out to make it 35-19, but the 2-point conversion failed. Later, Malik Heath scored on a touchdown catch to make the score 35-25, but again, the 2-point conversion failed.
On the ensuing onside kick attempt, the Red Raiders fielded it and returned it for a touchdown to extend the lead to 42-25.
Dart finished the game with 361 yards, 2 touchdowns and 3 interceptions. Freshman RB Quinshon Judkins ran 23 times for 91 yards.
Ole Miss finishes the season with an 8-5 record. Texas Tech improved to finish the year with a mark of 8-5.
There are some major question marks facing Ole Miss this offseason. But like in years past, we can probably expect Kiffin to address many of those issues via the transfer portal.
He might also want to look into some new fourth-down plays. The aggression on fourth down is something that can work, but the play book has left a lot to be desired in 2022.