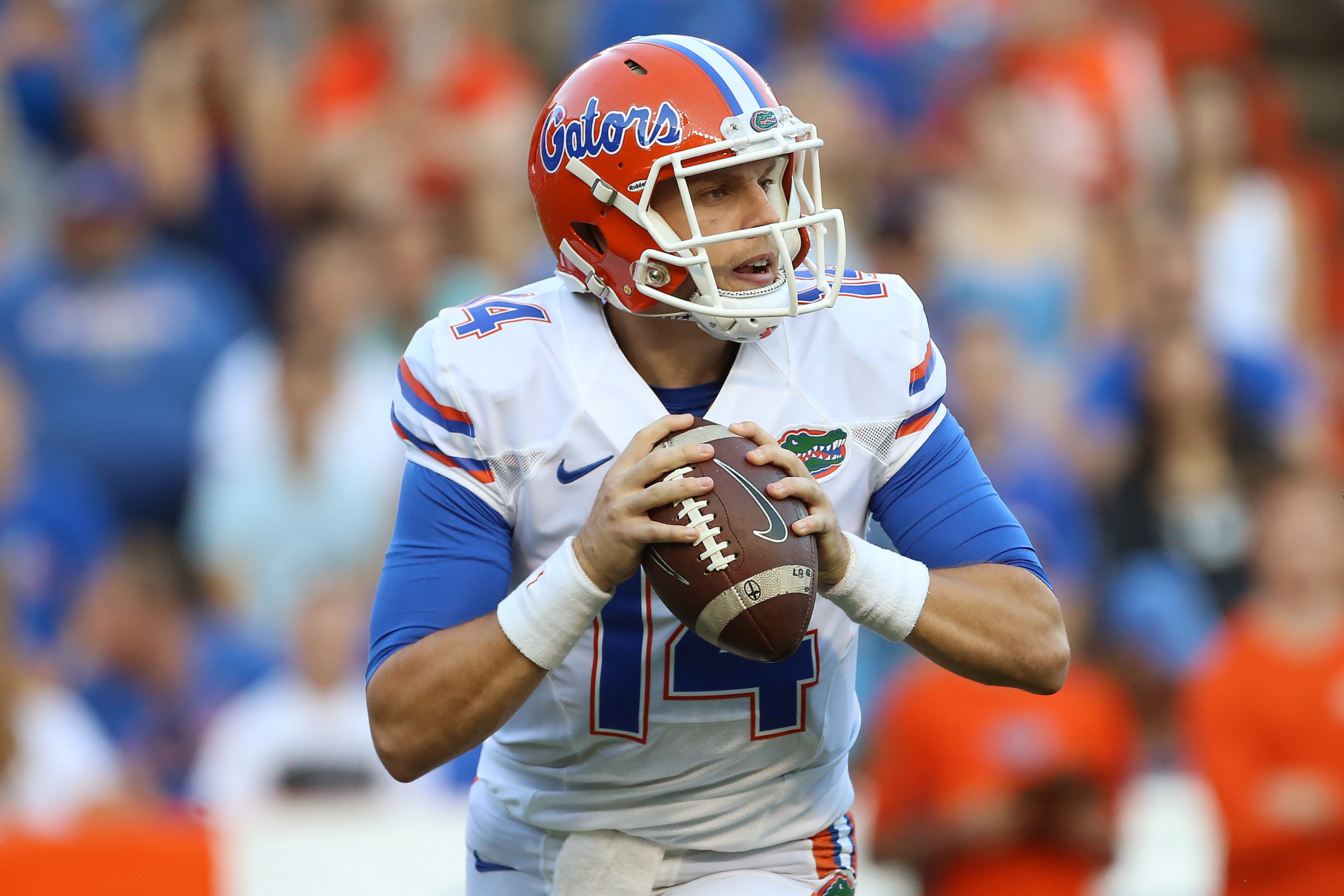 SEC
Important 2016 SEC players who transferred from other FBS programs
Some of the SEC's high-profile transfers this year have come from JUCO programs – Auburn QB John Franklin III comes to mind – but there are more FBS-to-SEC players than you may realize. Here are 10 such players who could make significant contributions to SEC teams this fall.
Florida
Quarterback Luke Del Rio is the Gators' most prominent FBS transfer. With Florida being the third school in Del Rio's college career, the former Alabama and Oregon State QB certainly hasn't taken the most direct route to Gainesville.
But he should definitely be a step up from Treon Harris, who finished last season as the starter. Del Rio hasn't been named the starter, but the son of Oakland Raiders coach Jack Del Rio was impressive in Florida's spring game.
Should Del Rio falter in fall camp, Purdue transfer Austin Appleby has enough experience to challenge for the job. In 16 games over three seasons with the Boilermakers, the 6-foot-5, 239-pounder has completed 55% of his passes for 2,777 yards, 19 TDs and 19 INTs.
Texas A&M
The sky has seemingly been falling in the College Station for the past six months, a span that seen the departures of former starting QBs Kyle Allen and Kyler Murray and offensive coordinator Jake Spavital. But the cavalry has arrived in the form of new OC Noel Mazzone and Oklahoma transfer Trevor Knight.
In his lone full season as the Sooners' starter in 2014, Knight completed 56.6 percent of his passes for 2,300 yards, 14 TDs and 12 INTs. But a year earlier, in his final start as a freshman, the 6-foot-1, 207-pounder completed a Sugar Bowl-record 32 passes for 348 yards and four TDs as Oklahoma beat Alabama, 45-31.
That victory isn't the only thing going for him. Knight, who threw for just 305 yards, 2 TDs and 2 INTs last season after losing the Sooners' QB battle to Baker Mayfield, will go into fall camp with a talented receiving corps — arguably the SEC's best — led by Christian Kirk.
Two other transfers from FBS schools who sat out last season are ready to contribute to the Aggies in 2016. DB Priest Willis, who appeared in 21 games over two seasons with UCLA, should strengthen the A&M secondary while RB Keith Ford — who rushed for 526 yards and 6 TDs over two seasons with Oklahoma — should bolster the backfield.
Arkansas
QB Ricky Town, who decided he was coming to Fayetteville before finishing his first fall camp with USC, could be a valuable backup for the Razorbacks. Austin Allen has replaced his older brother Brandon, who was the Hogs' starting QB the last three seasons.
Auburn
The departures of Shon Coleman and Avery Young for the NFL have created two openings on the Tigers' offensive line. Darius James, who sat out last season after transferring from Texas, is a contender for the right tackle job after playing in six games for the Longhorns in 2014.
LSU
Like Florida's Appleby, Danny Etling is another Purdue transfer who is trying to see if he can hack it in the SEC. Etling, who sat out last season after completing 55.5 percent of his passes for 2,490 yards, 16 TDs and 12 INTs in 13 games with the Boilermakers, is competing with incumbent Brandon Harris for LSU's starting QB job. Harris has the decisive edge, but if he falters ….
Kentucky
The Wildcats have two transfers from Nebraska who should be able to chip in this year after both sat out the 2015 season. LB Courtney Love – definitely not Kurt Cobain's widow — and TE Greg Hart will battle for snaps after playing minimally as freshmen for the Cornhuskers in 2014.