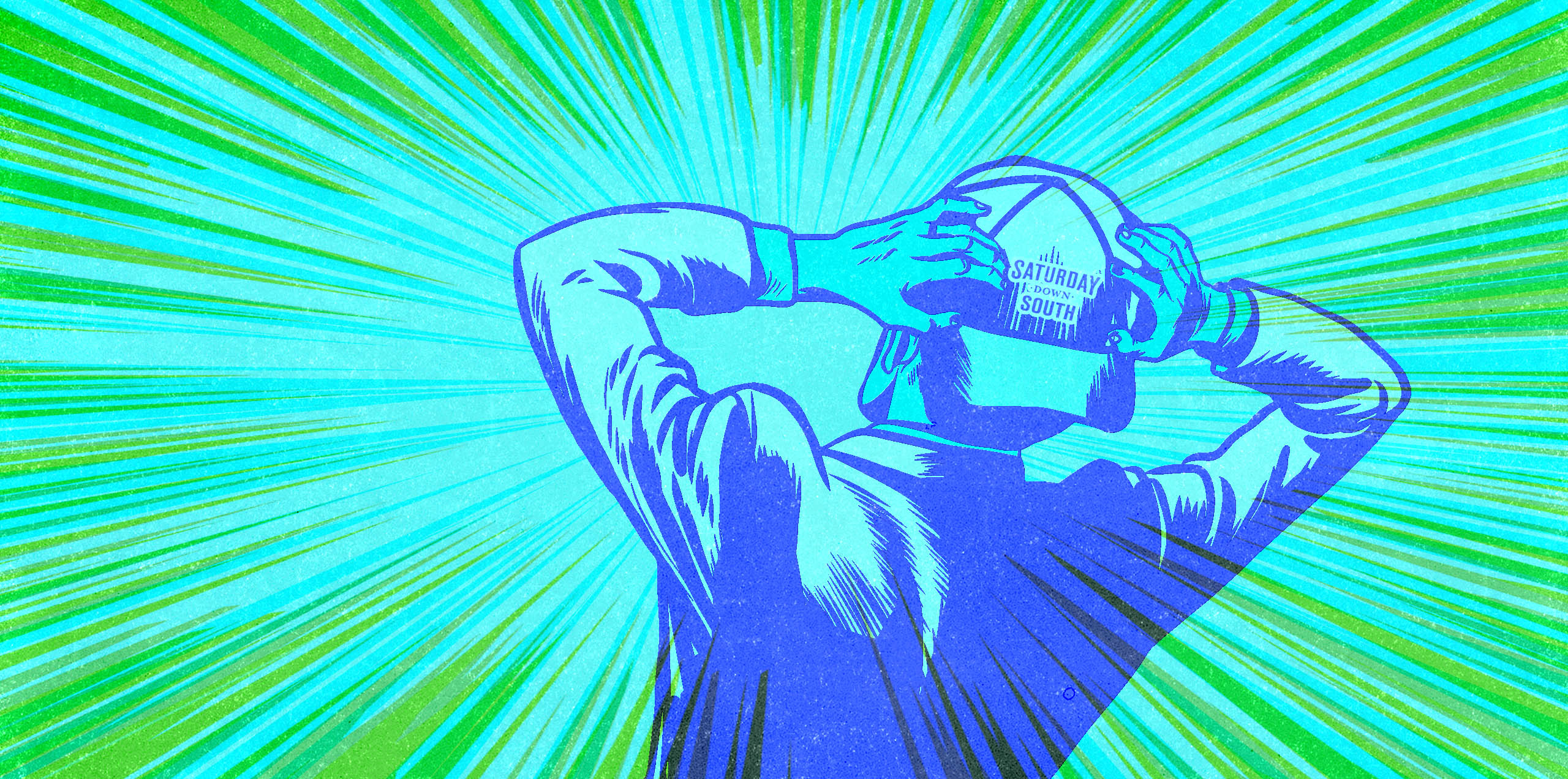 SEC
10 things I'm absolutely overreacting to after Week 10 in the SEC
Rocky Top, you'll always be … beatdown fodder for Kirby?
Same ol' Rocky Top, Rocky Top, you fooled me …
Clemson? The Tigers fooled the Playoff committee, but they didn't fool me. They are exactly who I thought they were: Absolutely overrated.
Alabama? Done, like Clemson. Ohio State? Michigan? After Saturday, it's fair to ask: Does anybody want to join Georgia in the Playoff, or should we just give the Dawgs another bone now?
Those are among the 10 things I'm absolutely overreacting to after a Playoff-altering Week 10 in and around the SEC.
10. So … are the Vols still Playoff-worthy?
Be honest: For 3 quarters, Saturday's showdown looked a bit like Week 1: An absolute Dawg-day afternoon.
The key difference between Georgia's 49-3 beatdown of Oregon and the Dawgs' impressive 27-13 victory over Tennessee?
The Vols' defense.
Imagine that. If just a few more things break the right way, the Vols still have a Playoff path.
All thanks to a defense that prevented the Dawgs from hanging 40+ points on them, like Georgia did to Oregon.
That's the key distinction when you compare Tennessee to Oregon, which the Playoff committee most certainly will spend hours doing. Why? Saturday's events made it clear: This is shaping up as Tennessee vs. Oregon for the No. 4 spot on the final selection day. Let the debate begin …
Bo Nix and Oregon's offense have looked unstoppable in Weeks 2-10. But Nix's Ducks never found the end zone against Georgia.
Tennessee's offense looked unstoppable in Weeks 1-9. But the Vols only found the end zone once against Georgia.
One defense somewhat controlled Georgia. The other defense looked like an overmatched scout team.
Losing by 14 isn't ideal. But it's infinitely better than being boat-raced by 46.
No doubt, it rained on the Vols' feel-good story Saturday, but it didn't wash away the path.
9. Make no mistake, Stetson Bennett outplayed Hendon Hooker
Matt Hayes wrote about the somehow-still-underrated Bennett earlier in the week, about his propensity to play well in the biggest moments.
Saturday was the latest example.
Bennett never will be mistaken for Johnny Manziel, but, goodness, his escape, scramble TD run in the first quarter had some serious Johnny Football vibes.
I mean, for once, let's appreciate the old man's athleticism.
Stetson Bennett forces his way in for 6 ?

(via @CBSSports)pic.twitter.com/odpn2GyCiR

— Bleacher Report (@BleacherReport) November 5, 2022
Slow, statuesque game managers don't make that play.
But Heisman winners do.
8. Georgia's corners were elite
Hours before the game, you could hear the excitement in Kirby Smart's voice.
He welcomed the challenge of slowing down Tennessee's high-powered passing attack, of keeping Jalin Hyatt, Cedric Tillman and Bru McCoy out of the end zone.
Smart embraced the challenge just like you would expect a former all-conference defensive back to: Bring it on.
Smart said Georgia wasn't going to do anything schematically special. They were going to leave their corners on an island and challenge them to win the day.
Did they ever.
Keele Ringo pressed and harassed Tillman the entire game, never more perfectly than when he turned defense into offense by essentially running a go route and beating Tillman to the spot to intercept Hooker's well-thrown ball in the end zone.
Yo unreal coverage by Ringo! Top 10 player pic.twitter.com/QB0fIZsBlj

— Billy M (@BillyM_91) November 5, 2022
That's elite coverage. And that's complete confidence from the coaching staff that you don't need help over the top.
Smart challenged his DBs to handle their own — and they made Hooker — the Heisman favorite — look every bit as ineffective as Bryce Young in the national title game and Nix in the opener.
When the Dawgs defend like this, they are unbeatable.
7. The Playoff committee still hates TCU …
The committee members have changed over the years, but the unspoken rule has not: Just say no to TCU.
There simply was no justifiable reason for slotting Clemson ahead of TCU in the first Playoff poll of the season. But the committee doubled down anyway, putting the overrated Tigers at No. 4 and TCU all the way down at No. 7.
How utterly stupid does that look now, after Notre Dame laid waste to the Tigers on Saturday night in South Bend and Alabama lost for the 2nd time?
I suppose it could be worse for TCU. It could be 2014, when TCU entered the final weekend ranked No. 3 in the Playoff poll, blasted a conference opponent by 52 — 52! — and then dropped 3 spots to No. 6 the next day to fall out of the Playoff.
6. A 4-game suspension? That'll teach 'em!
We'll get back to football in a minute, but college basketball starts Monday and Kansas already provided the most laughable moment of the season.
First, the tweet-length background: Kansas basketball got caught cheating. By the FBI. In 2019. Revealed for the world to digest in federal court, no less.
None of it mattered, of course. The unpunished Jayhawks went on to win the NCAA Tournament last year.
This week, we learned that the Kansas administration finally had determined the just punishment for Bill Self.
They suspended him for the first 4 games of this season.
I needed a mid-week laugher. Thank you Kansas for providing it.
Bottom line: As long as you win, nobody cares how you do it.
Now, back to football …
5. 5 notable numbers
10: That was Arkansas' rank after a 3-0 start. The Hogs have gone 2-4 since and now are in danger of not qualifying for a bowl after a disheartening 21-19 loss to Hugh Freeze and Liberty.
14: That was surging Syracuse's rank after beating NC State and climbing to 6-0. Just as the way-too-early Playoff talk picked up steam, the overrated Orange promptly lost 3 consecutive games, including Saturday's 19-9 setback at Pitt. Maybe now they'll finally fall out of the Top 25?
6: That's how many sacks Georgia had against Tennessee. The Dawgs were last in the SEC with 10 coming into the game. And the Dawgs did it without injured star Nolan Smith, who led them with 3. Defensive back Javon Bullard matched that total Saturday with 3 sacks off corner blitzes.
0: That's how many touchdown passes Hendon Hooker threw vs. Georgia. That ended a 20-game streak with at least 1 TD throw.
1: That's how many touchdowns Georgia allowed in 2 games against Tennessee and Oregon — offenses that average 48+ points against everybody else they've played.
4. The 4 Playoff teams are …
1. Georgia, No. 2 Michigan, No. 3 TCU, No. 4 Ohio State
The Dawgs left no doubt Saturday: When challenged, they eat. They are the best big-game hunters in college football. No matter what happens in the SEC Championship Game, the Dawgs will have a chance to defend their crown and become college football's first repeat champion since Alabama in 2011-12.
Tennessee and Oregon are in the hunt for No. 4 but still need a bit of help, most notably a TCU loss. A blowout in The Game likely would eliminate the OSU-Michigan loser, too.
In theory, LSU and Ole Miss have a shot, too. It's fun to dream, but neither is beating Georgia in Atlanta.
3. What to make of Ohio State?
The weather was terrible … but so was the opponent.
Still, this happened:
Northwestern gained more first downs than Ohio State.
Northwestern gained more yards than Ohio State.
And, in the unlikeliest event to date in the 2022 college football season, the Wildcats somehow threw for more yards than Ohio State.
You can blame the conditions. The Windy City certainly lived up to its moniker, comically proving how difficult it is to throw a football in wind gusts approaching tropical storm strength.
But bad weather isn't Ohio State's only issue. The Buckeyes have struggled at times more often than usual this season.
They trailed Notre Dame 10-7 in the 3rd quarter in Week 1. They trailed Penn State 21-16 in the 4th quarter last week. They didn't lead Northwestern until midway through the 3rd quarter Saturday.
At some point, we need to get beyond the brand and ask the tough question: Are we sure Ohio State is the best team in the B1G? I'm not.
2. How bad is it? Now Jimbo can't even beat Florida …
Jimbo Fisher entered Saturday 8-1 vs. Florida.
He's now 8-2 after suffering a 41-24 beatdown that called everything Texas A&M is doing into question.
The Aggies have lost 5 straight. At 3-6, their next loss — and to be sure, another L is coming — will produce the Aggies' first losing regular season since going 4-8 in 2008.
Their 6 losses already are the most during the Fisher era and they matched the most Fisher has suffered in any of his 13 seasons as a head coach.
Fisher has lost 20 games (and counting) in 5 seasons at Texas A&M after losing just 23 in 8 years at Florida State.
You can make the excuse that this Aggies team is young and raw and full of promise.
You also can't ignore that Year 5 is almost over — and the Aggies are going in the wrong direction — with every single player in uniform being somebody Fisher wanted and was charged with developing.
Brutal seasons continues in College Station. When it comes to falling short of (entirely reasonable) expectations, I'm not sure I've covered anything close.

— Billy Liucci (@billyliucci) November 5, 2022
The worst contract in SEC history just gets worse by the week.
1. Alabama's defense just cost Bryce Young some Heisman history …
What's left to say that hasn't already been said?
BRYCE. YOUNG. ???
pic.twitter.com/mThpPCMdsW

— PFF College (@PFF_College) November 6, 2022
Absolute magic. Given the dire situation and huge stakes, Young delivered the play of the year.
Only to watch his defense — unbelievably and uncharacteristically soft in the middle — twice render it completely meaningless.
Young was far more concerned with trying to win his first national championship as a starter than becoming just the 2nd player to win the Heisman Trophy twice.
Blame Bama's defense — a Saban hallmark — but Young won't have a chance to do either, now.