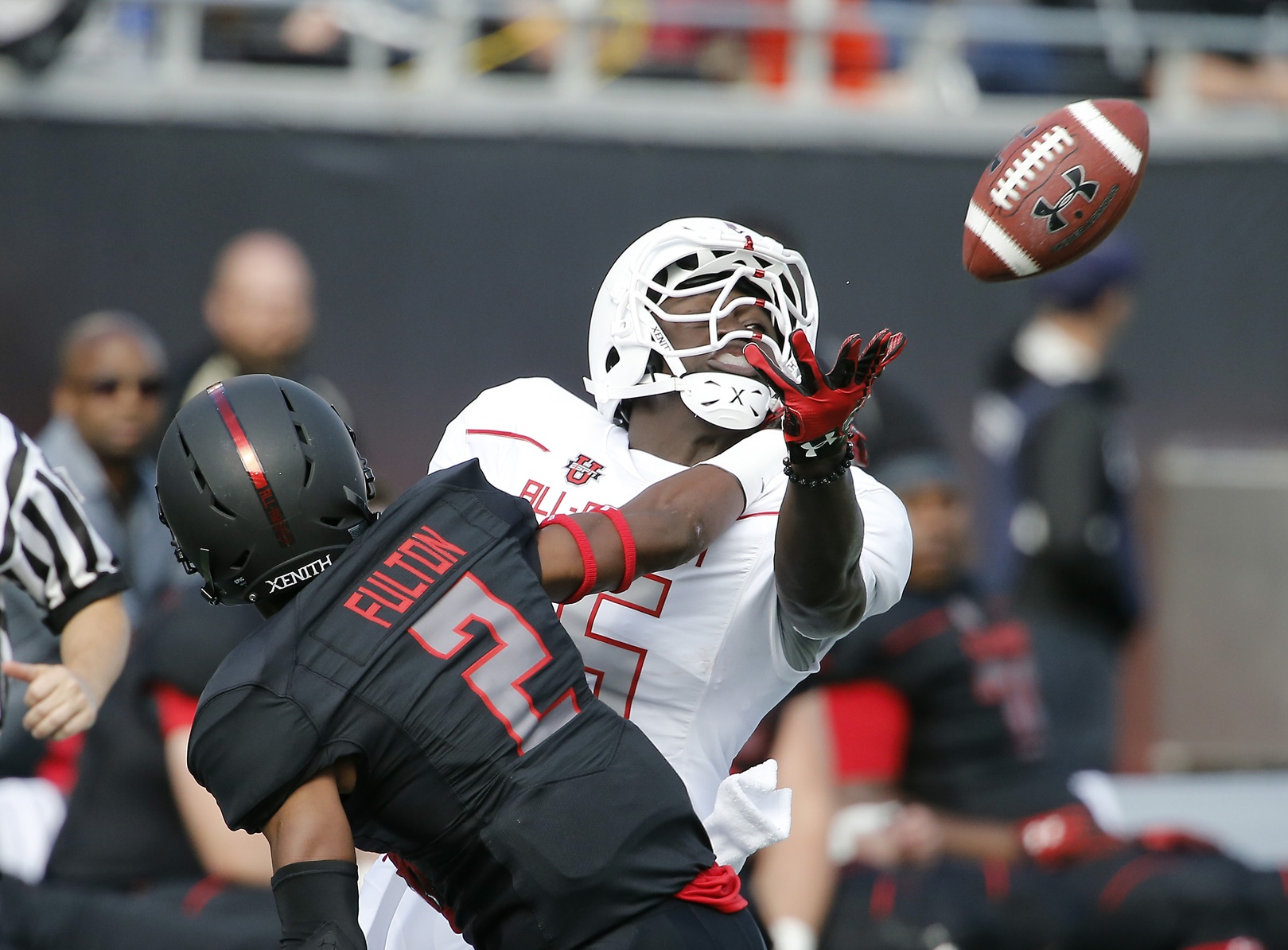 SEC
5 impact newcomers from SEC (who aren't five-star signees)
Not being named a five-star recruit can have its benefits, namely in the form of motivation to prove any doubters wrong.
There are 10 less consensus five-star recruits in the 2016 class, compared to the 35 top-ranked prospects in 247Sports' composite rankings from a year ago. That only lends more credence to four-star and lower-ranked players stepping up their games.
Here are five, non-five-star recruits that have a chance to make an impact on their respective teams as true freshmen during the 2016 season.
Antonneous Clayton, WDE, Florida: Antonneous Clayton is about as close to a five-star prospect as you can get without earning that coveted fifth star designation. In fact, the defensive end from Vienna, Ga., is the highest-ranked four-star recruit in the Class of 2016, according to 247Sports' composite rankings. Clayton, the No. 2 overall weakside defensive end in the nation, needs to add some weight before he can be an every-down type player either along the defensive line or dropping back into an outside linebacker role. Having added some 25 pounds since signing with Florida to bulk up to 6-foot-3, 236 pounds is a good start as Clayton could already be physically and mentally ready to make an impact, perhaps in third down packages. Regardless of what role Clayton eventually assumes, he'll certainly be hard to ignore come the fall.
Marlon Davidson, WDE, Auburn: Byron Cowart beware. Marlon Davidson is coming for your job. Davidson drew heaps of praise from Auburn coaches this spring as the four-star strongside defensive end instantly set himself to compete against the sophomore Cowart in the fall for the starting role. The Auburn staff was impressed with not only the physicality of the 6-foot-4, 260-pound Davidson, but the Montgomery, Ala., native's maturation level as well.
Tyrie Cleveland, WR, Florida: With Demarcus Robinson off testing his mettle in the NFL as a member of the Kansas City Chiefs and the (possibly permanent) suspension of Antonio Callaway, the Florida Gators are in dire need of some playmakers, particularly lining up wide at receiver. Tyrie Cleveland spurned his hometown Houston, flipping his commitment from the Cougars to Jim McElwain's program late in the recruiting game. The four-star talent and No. 2 overall receiver in the 2016 class has an opportunity to build a lasting rapport with Florida's new quarterback, which appears to be Luke Del Rio coming out of spring camp. At 6-foot-3, 189 pounds, the lightning-quick Cleveland possesses the field-stretching ability the Gators lack.
An early knock on McElwain (fair or not) was that he won the SEC East in his first year in Gainesville with Will Muschamp's players. However, the Gators' new coach appears to be stocking the program's shelves with high-class talent as both Cleveland and the aforementioned Antonneous Clayton could lead to people in The Swamp pondering "Muschamp who?" (As if they aren't already).
B.J. Emmons, RB, Alabama: If B.J. Emmons is as good as advertised, then the Alabama freshman could have a real opportunity to make an impact out of the Tide backfield right away. The No. 2 overall running back in the 2016 recruiting class and No. 3-rated prospect out of the state of North Carolina, Emmons is a four-star talent that should get a chance to compete with sophomores Bo Scarbrough and Damien Harris for the starting role. Neither Scarbrough nor Harris have served in a starting capacity, combining for 261 yards on 64 carries behind Derrick Henry and Kenyan Drake in 2015. Emmons, the No. 35 overall player in this year's recruiting class, possesses blistering speed and a strong cutback ability. At 6-foot, 220 pounds, Emmons is bigger than the 5-foot-11, 214-pound Harris and right up there in girth with Scarbrough at 6-foot-2, 230 pounds. If he can get his academics squared away, then Emmons at least has an opportunity to show Nick Saban and the Tide if he's next-level ready.
A.J. Brown, WR, Ole Miss: Ole Miss recruit A.J. Brown already has the braggadocio of a college athlete down pat, plus the requisite hatred for rival Mississippi State. Now, the Starkville native just needs the opportunity on the field to back it all up.
"I want to be a Freshman All-American, period," Brown said via Scout.com. "I want to have a breakout game against Florida State. I especially want to have one against Mississippi State. I want at least four touchdowns against them. It's personal."
A four-star prospect, Brown has regularly consulted with former Rebels wide receiver Laquon Treadwell, the man he's being asked to eventually replace in Oxford. Duplicating Treadwell's SEC-leading 1,153 receiving yards and 11 touchdowns is highly unlikely as a freshman. However, with Chad Kelly returning for his senior year under center, Brown should only benefit from catching passes from the conference's leading passer last season. Brown is a big, fast and smart target — who also returns punts — and has the potential to assimilate with ease into the Ole Miss offense alongside upperclassmen receivers Damore'ea Stringfellow and Quincy Adeboyejo.