SEC
5 SEC teams make tournament, and here's the full field
The big dance is here!
On Sunday afternoon, the NCAA committee unveiled its 68-team field for the NCAA College Basketball Tournament. Five SEC programs (Kentucky, South Carolina, Vanderbilt, Arkansas, Florida) received invitations to March Madness.
Here's a look at the full bracket: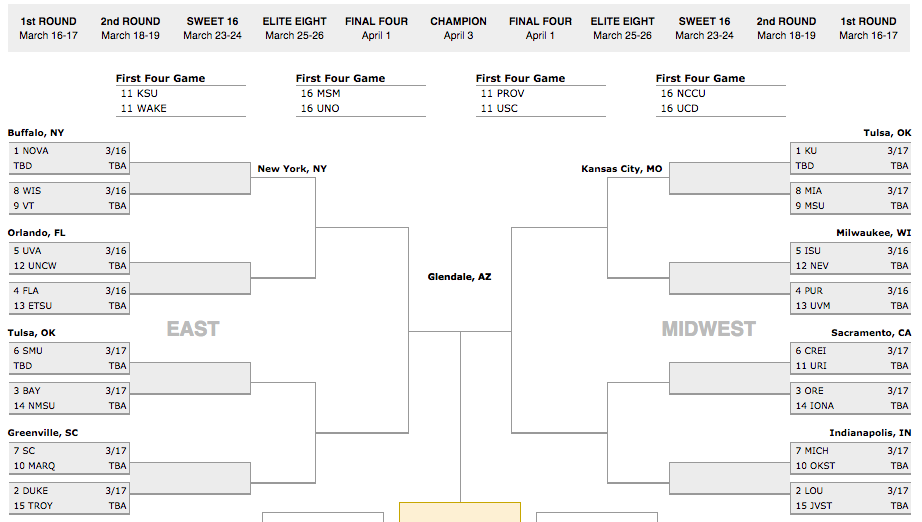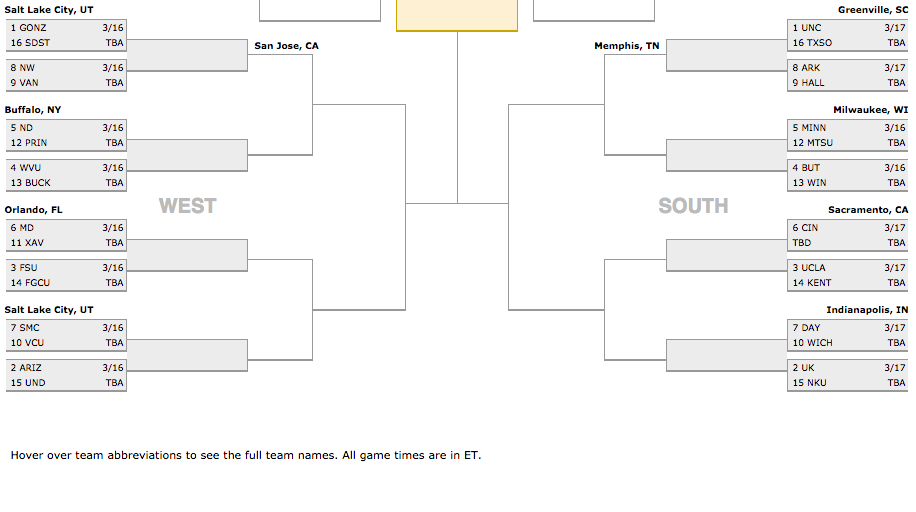 When looking at the field, Kentucky's seeding as a No. 2 in the South region is fascinating. The road isn't tough by any stretch — as the Wildcats are looking at a potential second-round matchup against a very dangerous Wichita State team, and then a Sweet 16 clash with an explosive UCLA squad.
Remember, the Bruins took down John Calipari's team at Rupp Arena earlier this season.
Florida's first round opponent (East Tennessee State) is already being billed as a trendy pick to upset the Gators in the first round. Should Florida advance, it'll face the winner of the Virginia-UNC Wilmington contest.
South Carolina was respectfully seeded as a No. 7 in the East region. The Gamecocks will square off versus Marquette in Greenville, South Carolina. This fortuitous draw from a geographical standpoint could pay dividends in the next round.
Should USC advance, it'll likely face No. 2 Duke.
Vanderbilt's strong strength of schedule helped it earn a No. 9 seed. The Commodores face off versus an upstart Northwestern team in this battle of academically-inclined institutions.
The winner in this contest will likely play No. 1 Gonzaga in the top of the West region.
Lastly, Arkansas rolls in as a No. 8 seed in the South region. The Razorbacks will hope to upend the No. 9 seed Seton Hall Pirates. A date versus the No. 1 North Carolina Tar Heels likely awaits the victor.