SEC
The best memes on Les Miles' exit
LSU fans, you've lost a member of meme royalty. The game won't be the same without the grass-eating, aggressively hugging, disoriented-speech-giving Les Miles.
That means no more of this:
Hard not to love this guy. Gonna miss him so much. pic.twitter.com/sYvmLjYnob

— The LSU Logo (@LSU_Logo) September 25, 2016
THEREISNOSUCHTHINGASAFLOP THATTAKESTHEFIELDFOROURFOOTBALLTEAM
But it's ok, Tiger fans. The immediate future includes Ed Orgeron, a walking embodiment of Farmer Fran from The Waterboy, and a man with a storied meme career during his short stint in the SEC.
Here's a local Hummer commercial he did, in perhaps the most 2006 move ever.
"Tell em about it, Jo Jo!"
Ah, 2006, a time when America was foolish enough to drive boats with wheels – and Ole Miss was foolish enough to hire Orgeron, who went 10-25 during his time in Oxford.
Yes, Coach O and his Cajun ways were a bit strange to the people in Mississippi, and he was turned into a kind of folk character.
Now let's get to the memes: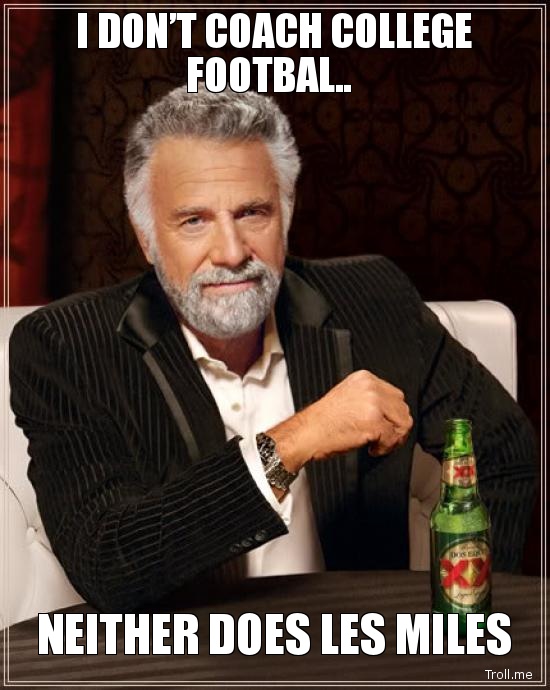 This one's from the SDS archives, but it holds new weight in light of recent events.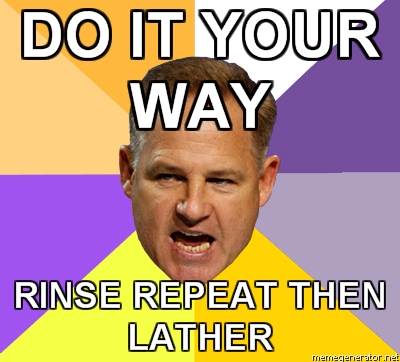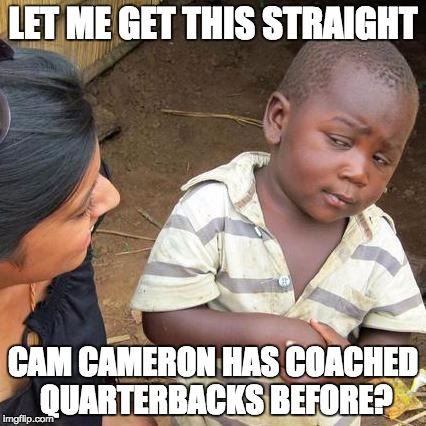 Little did he know, Orgeron would once again get the chance to take over as interim head coach. Like a Cajun version of the Roman emperor Cincinnatus, he will lead his people through these dark times – only to give up the mantle once order is restored.