SEC
Betting Stuff: Is the wrong team favored in a top-10 matchup?
Nevada's last-second touchdown and failed 2-point conversion spoiled what should have been a profitable Saturday for the Betting Stuff column. Luckily, San Diego State and their Heisman-caliber punter (you read that correctly), came through in the outright upset, leaving the 2-3 week as a virtual push.
This week I'm back with some exciting overs to watch, and an aggressive alternate line play in the Big Brother-Little Brother showdown in East Lansing.
Last week: 2-3, -7 Units
Season record: 31-19 (62%), +15.7 Units
Michigan at Michigan State-3.5 (+205) Alternate Line
I believe the wrong team is favored in this top-10 showdown. And by moving the line from Michigan-4 to Michigan State-3.5, I'm getting a little bit better than double my money should it hit.
The Spartans are 1 of 6 teams in the nation in the top 18 in points per play on offense and defense. Their special teams unit has been flipping field position all season. Bryce Baringer is 7th nationally at 49.2 yards per punt, and Jayden Reed is far and away the nation's best punt returner (26.2 ypr, 2 TDs).
And this is all before we even get to their running game, which has been dynamic from the first snap of the season. Pro Football Focus ranks the Green and White front as the 15th-best run-blocking unit, and Kenneth Walker IIII has racked up 997 yards on the ground at a clip of 6.6 yards per carry.
Happy birthday to the 🐐 Kenneth Walker III pic.twitter.com/ibE5pz4adH

— 𝕊𝕡𝕒𝕣𝕥𝕒𝕟 𝔽𝕒𝕟 (@SpartyOn70) October 20, 2021
This team is not smoke and mirrors, because they're winning in a fashion that is repeatable: Run the ball, play great special teams, get to the quarterback and break up passes at a high rate. Those last two were enough to push me into the Spartan camp. Michigan State registers 3.71 sacks per game, the 5th-best average in all of college football. And when the ball is in the air, it closes out on receivers hard, defending 5.71 per game (10th).
And finally, there's Jim Harbaugh's record against ranked opponents on the road since taking over at his alma mater: 1-8. I need to see it to believe it before I bet a Harbaugh-led team on the road facing a quality opponent.
UTEP+11 at Florida Atlantic
Florida Atlantic has been a boom or bust offense all season. The Owls have scored 38 points or more in 4 of their 7 contests. In the other 3, they've averaged 11.6 points per game, all losses. What's puzzling is that they recently faced one of C-USA's best defenses (UAB) on the road and entered as a 3.5-point dog before exiting as a 17-point loser.
UTEP, statistically, is a better defense in every meaningful metric, yet they're being listed as an 11-point underdog in Boca Raton.
I fully understand the perception that the Miners' offense is held together with Scotch Tape and Elmer's super glue. They like to run the ball a lot (62.3%, 14th) but they don't do it very well (3.6 ypc, 90th). And when they do put the ball in the air, it's more of a less a coin flip that their team is coming down with it (55.3%, 107th). But there's a reason UTEP has become the Iowa of C-USA. They thrive in low-scoring brawls, evidenced by their 6-1 record straight up and their 5-2 record against the spread.
How good is this defense? The Miners are top ten nationally in the following metrics:
Yards per play
Opp completion percentage
Opp yards per carry
Points per game against FBS opponents
Ranked 9️⃣th nationally in total
defense😤#OrangeCrush 🟠💥 pic.twitter.com/mxP2E5K3Sp

— UTEP Football (@UTEPFB) October 26, 2021
If there was ever a team to "muck it up" and hang around in a one-possession game, it's UTEP. My power rankings called for this game to be FAU-4, so I'm happy to cross over two key numbers and nab the red-hot Miners at +11.
Kentucky at Mississippi State ML+120
Zach Arnett is a quality up-and-coming defensive coordinator. Oregon, Texas and LSU were all interested in him as a possible replacement at DC this offseason, and it makes sense. He turned around a defense at San Diego State in 1 season, and last year he helped the Bulldogs finish in the top 25 against the run while generating 18 turnovers in 11 games (24th). It was enough of an improvement that he caught the eye of many head coaches looking for the next star assistant.
This season the run defense is even better (11th), but their pass defense has been ghastly. That's why this is a situational play in favor of the Bulldogs. Kentucky is the 30th-most run-heavy team in the country, choosing to throw just 24.8 times per game (112th). In terms of hitting big plays, UK only has 19 pass plays of 20 yards or more this season, which ranks them 96th nationally.
That's Mississippi State's main issue — stopping the big pass play (93rd in competitions of 20+). So while I see UK and Wan'Dale Robinson doing some damage, I'm not sure it'll be enough to offset a tough day at the office for Chris Rodriguez Jr.
Mississippi State ranks top-10 nationally in yards per carry allowed, total rushing defense and rushing touchdowns allowed.
In a strength vs. strength battle, I like MSU at home in this one.
Will Rogers to Makai Polk for the 32 yard TD! pic.twitter.com/77CeyDMT3u

— ✯✯✯✯✯ (@FTBVids_YT) October 23, 2021
And when the Bulldogs have the football, it's easy to envision a big game for Will Rogers. Putting aside their blowout loss to Alabama, Rogers has an 18:4 TD-INT ratio, is completing 78% of his passes and is averaging 375 yards through the air.
Kentucky can be had through the air, and Rogers and company will do just that on Saturday night in StarkVegas.
SMU at Houston Over 62
This total is predicated on Houston's pass defense, which has an impressive résumé. Fueled by a ferocious pass rush (13.66% sack rate, 3rd), UH has limited teams to just 173 yards per game through the air. But that includes games against Grambling and Navy. Digging deeper, UH hasn't been disruptive from a "passes defended" standpoint (108th), and they've only picked off opponents 6 times in 7 games. So essentially, this unit is only elite at one thing: getting to the quarterback.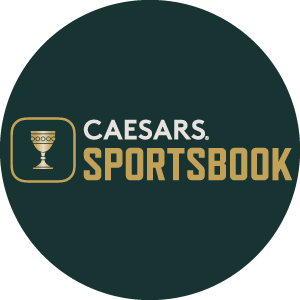 Luckily for SMU and, by extension, this over, SMU is the best pass-blocking team in the nation. No team has surrendered fewer sacks than SMU and that includes teams that barely throw the ball at all (looking at you Service Academies). Despite attempting 39 passes per game, the Mustangs have allowed just 2 sacks in 2021.
Tanner Mordecai vs Tulane Highlights pic.twitter.com/QT7YxpLUYY

— bigWRguy (@bigWRguy) October 24, 2021
So with SMU likely to have the time to throw the ball all over the yard, the question for this over is can Houston pull its weight against a feisty Mustangs defense? Clayton Tune has gotten better as the year has gone on and is on a 4-game run in which he's tossed 8 touchdowns against just 1 interception.
Southern Methodist is 99th against the pass and buried in the 100s in overall havoc because they can't create negative plays. If it weren't for the interception rate, teams would be bullying the Mustangs up and down the field. That's why Tune's mistake-free play as of late is critical in this spot. If he maintains a clean sheet, UH should be good for at least 28 points in this one, which would bode really well for this over.
Virginia at Brigham Young Over 64
Bronco Mendenhall cut his teeth as defensive coordinator, and when he replaced head coach Gary Crowton in Provo back in 2005 it was clear he wanted to give BYU an edge on that side of the ball. Very quickly he turned the Cougars into a defensive powerhouse, winning 22 games between 2006 and 2007. But by the end of his tenure at BYU, Mendenhall's teams were better known for their offensive playmakers like Taysom Hill, Jamaal Williams and Cody Hoffman. It took some time, but that level of offensive production has made its way to Charlottesville.
Virginia, led by All-American QB candidate Brennan Armstrong, has scored 40 points per game across its past 4. In his past 3 performances alone, the lefty has accounted for 1,357 total yards and 12 touchdowns. Even a stout BYU defense is going to have major issues slowing down this offense.
Brennan Armstrong tonight:

🔹 356 Pass Yds, 3 TD
🔸 99 Rush Yds, 2 TD

The 4th quarter just started 😱 pic.twitter.com/0O5GrEzQoM

— ACC Network (@accnetwork) October 24, 2021
And when the Cougars have the football, they'll find the sledding easy, particularly on the ground. The Cavs' run defense is made of papier-mache. Virginia checks in at 113th nationally against the run, while BYU is graded out as the 16th-best run-blocking team in college football (PFF). Tyler Allgeier, in the midst of a hot streak (515 yards, 4 TDs in his last four), is primed to run all over UVA.
My power rankings called for this total to be set at 70, so I would play over at any number up to 67.