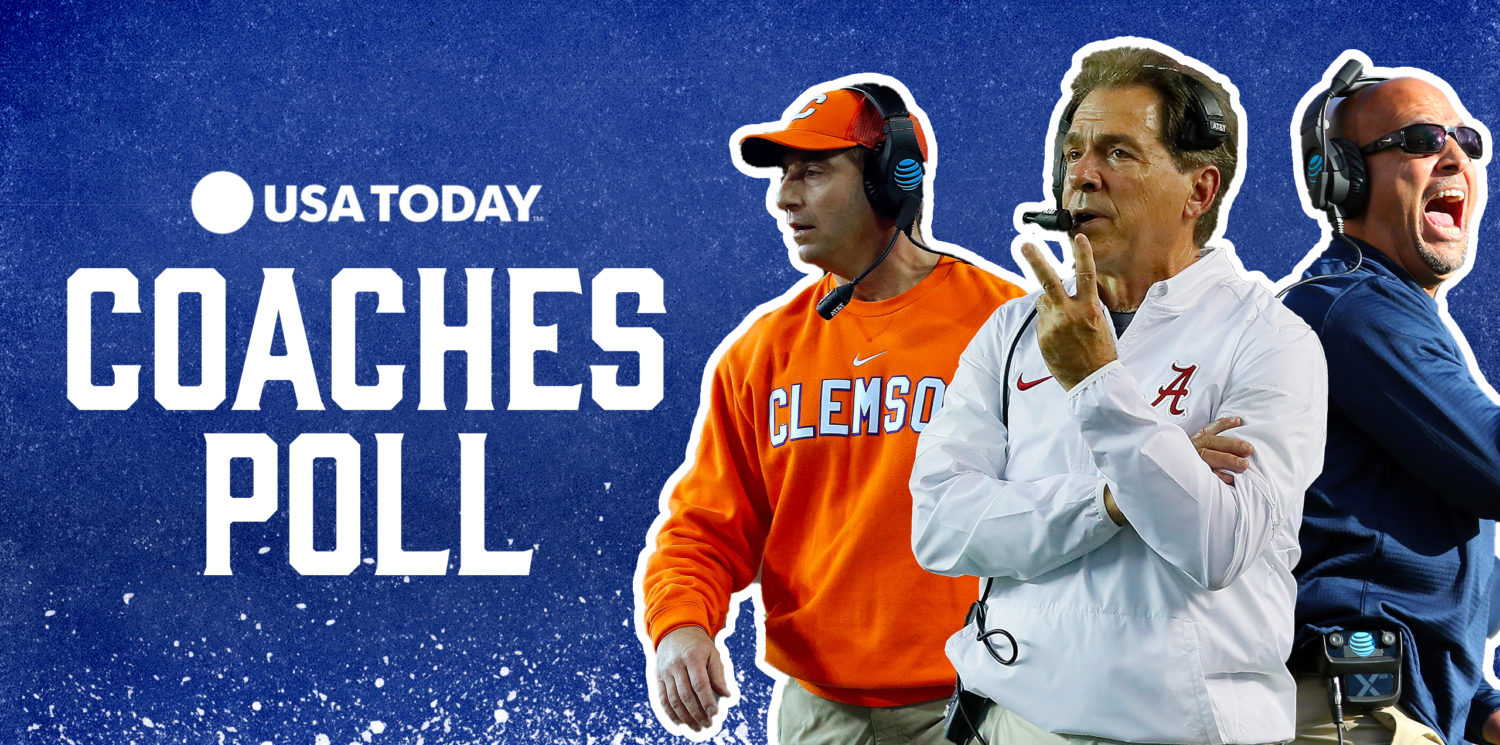 SEC
Coaches Poll Week 4: SEC lands 5 teams in latest top 25
The latest Coaches Poll is out and the SEC team has 5 teams. Last week's poll also featured 5 conference teams, with 7 others receiving votes.
The SEC began conference play in Week 3, but two of the most talked about games featured nonconference opponents. Mizzou took down a ranked Kansas State squad in walk-off fashion thanks to an SEC record 61-yard field goal. Alabama faced USF in what was supposed to be a get-right game, but the Crimson Tide managed just a 17-3 victory over the Bulls.
The division standing watch began with the introduction of conference play. LSU dominated Mississippi State with a 41-14 win in Starkville. In the SEC East, Florida upset a ranked Tennessee squad 29-16. South Carolina had Georgia on upset watch, but the Bulldogs scored all 21 points of the second half to win 24-14.
Rankings wise, the top 8 remained the same, with Georgia at No. 1. Alabama and Tennessee dropped, while LSU and Ole Miss moved up. Six SEC teams were among those receiving votes. Vanderbilt, South Carolina and Mississippi State did not receive votes after their Week 3 losses.
Here's a look at the USA Today Coaches Poll following Week 3:
1 Georgia
2 Michigan
3 Florida State
4 Ohio State
5 USC
6 Texas
7 Penn State
8 Washington
9 Notre Dame
10 Utah
11 Oregon
12 Alabama
13 LSU
14 Oklahoma
15 Oregon State
16 Ole Miss
17 North Carolina
18 Duke
19 Colorado
20 Tennessee
21 Miami
22 Iowa
23 Clemson
24 Washington State
25 UCLA
Dropped out:
No. 15 Kansas State
Others receiving votes:
Kansas State 114; Missouri 44; Fresno State 43; Florida 41; Kentucky 28; Texas Christian 26; Maryland 19; Kansas 17; Auburn 16; Texas A&M 11; Syracuse 10; Air Force 9; Tulane 7; Central Florida 5; Wyoming 3; Ohio 3; James Madison 3; Wake Forest 2; Louisville 2; Memphis 1; Brigham Young 1; Arkansas 1.