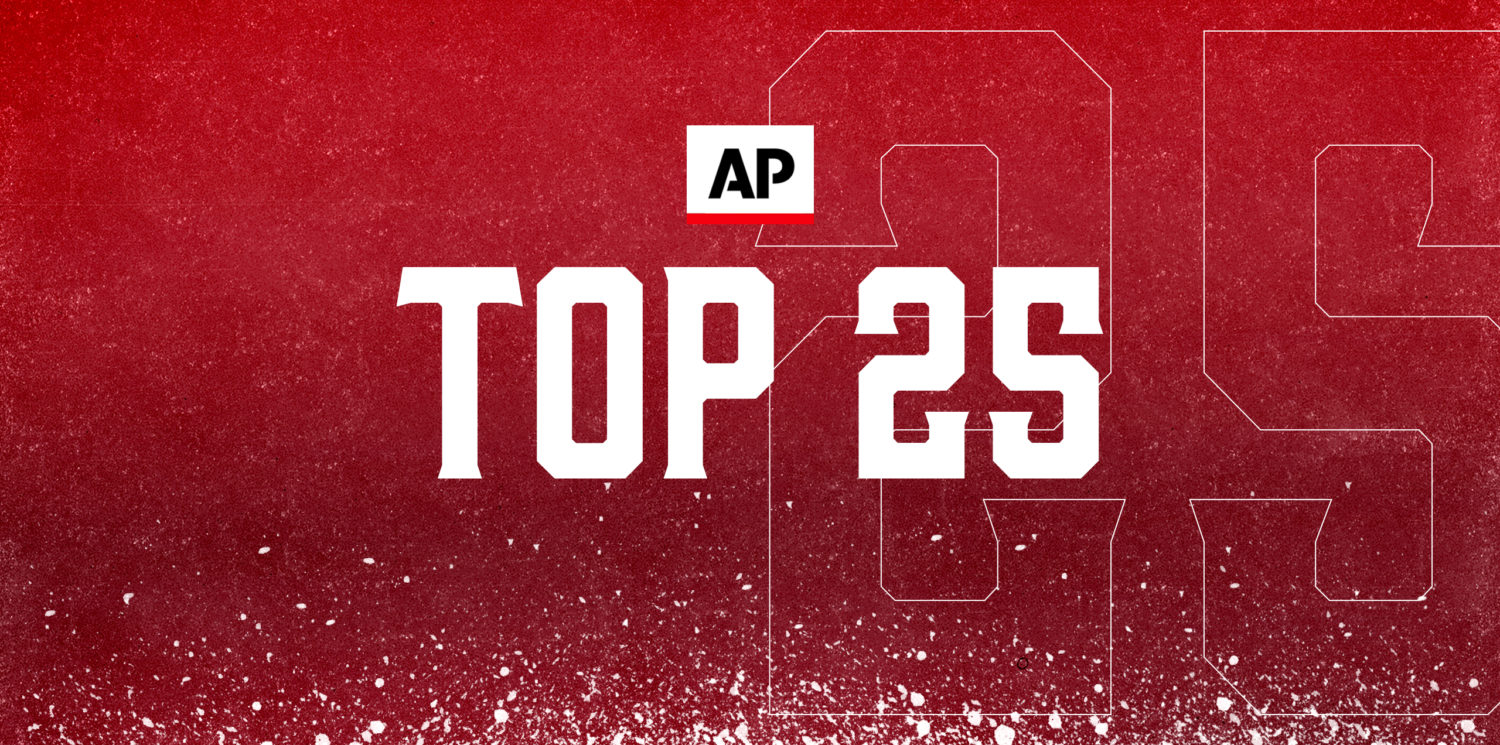 SEC
College football AP Preseason Top 25 released
College football rankings season continues! After the Coaches Poll was revealed last Monday, this Monday was the AP Poll's debut for the 2022 campaign.
Like with nearly every other poll ahead of this season, Alabama took the No. 1 spot, followed by Ohio State at No. 2.
Georgia, Clemson and Notre Dame rounded out the top 5. A total of 6 SEC teams were ranked. Alabama was No. 1, followed by Georgia at No. 3, Texas A&M at No. 6, Arkansas at No. 19, Kentucky at No. 20 and Ole Miss at No. 21.
Tennessee just missed the top 25, receiving the 26th-most votes. LSU, Mississippi State, Auburn, Florida and South Carolina also received votes from the SEC. Will any of those teams crack the top 25 at any point during the season? We'll find out starting in a couple of weeks!
Check out the full AP Poll below:
Preseason AP Poll
#1 Alabama
#2 Ohio State
#3 Georgia
#4 Clemson
#5 Notre Dame
#6 Texas A&M
#7 Utah
#8 Michigan
#9 Oklahoma
#10 Baylor
#11 Oregon
#12 Oklahoma State
#13 NC State
#14 USC
#15 Michigan State
#16 Miami
#17 Pitt
#18 Wisconsin
#19 Arkansas
#20 Kentucky
#21 Ole Miss
#22 Wake Forest
#23 Cincinnati
#24 Houston
#25 BYU
Also receiving votes:
Tennessee 180, Texas 164, Iowa 163, Penn State 160, LSU 55, Fresno State 32, Minnesota 31, UCF 27, Purdue 17, Mississippi State 15, Auburn 15, Florida 14, Kansas State 14, North Carolina 9, Boise State 5, Air Force 4, Appalachian State 4, South Carolina 2, UCLA 2, San Diego State 2, Utah State 2, Nebraska 1