College football rankings: FOX Sports analyst RJ Young releases preseason top 25
There's no easier way to whip fans into a frenzy than an all-too early preseason top 25 list.
FOX analyst RJ young has managed to cause a stir with his, releasing the list on Sunday.
As you can see below, he has 7 SEC teams — Alabama (No. 1), Texas A&M (No. 3), Georgia (No. 4), Arkansas (No. 9), Ole Miss (No. 17), Kentucky (No. 21) and Tennessee (No. 25) — in his rankings:
?? @RJ_Young has dropped his Preseason Top 25

Do you agree with his list? pic.twitter.com/SiSEDRA83k

— FOX College Football (@CFBONFOX) August 14, 2022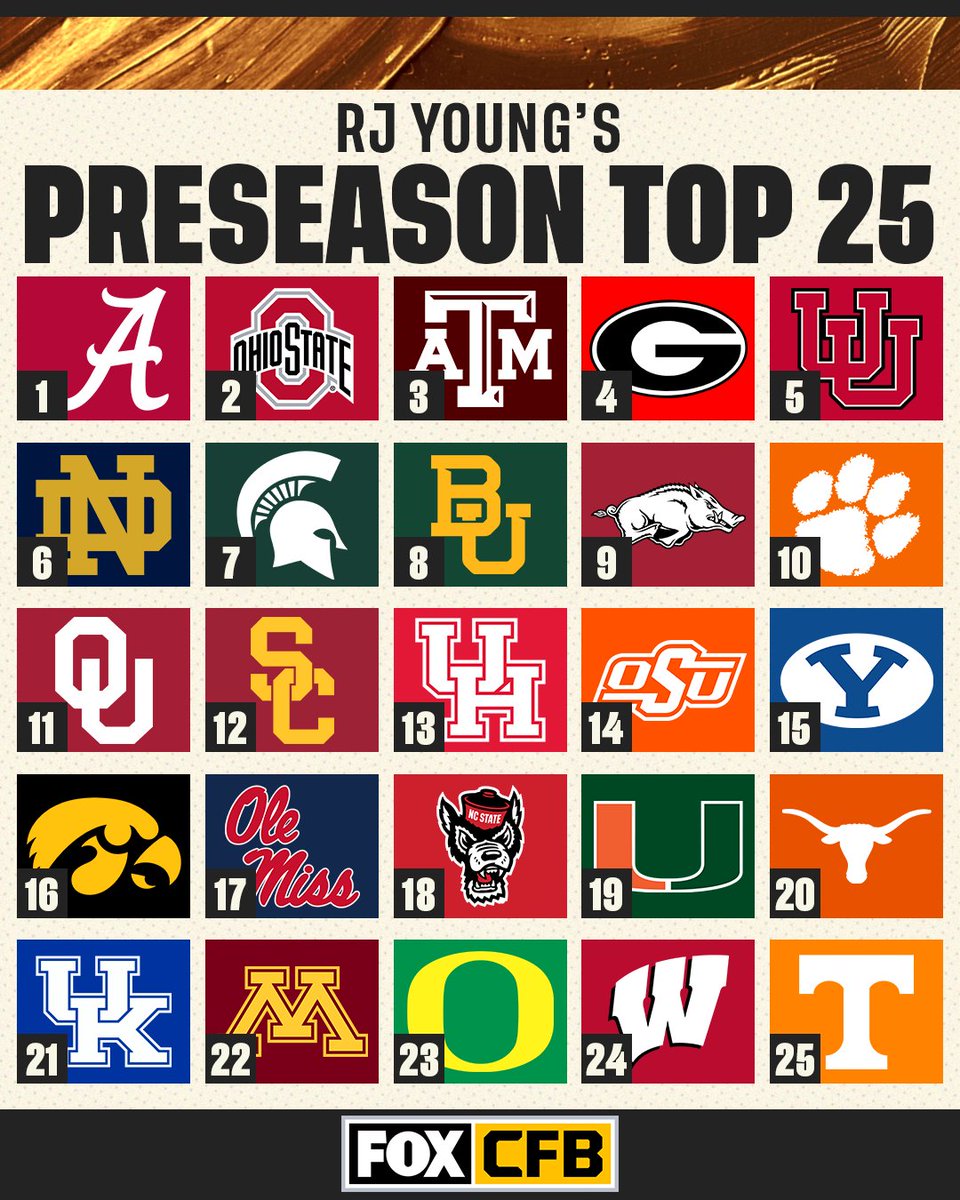 The 2021 national champion Georgia Bulldogs ranked fourth on the list will be enough to ruffle some feathers, while the complete omission of Michigan is enough to set off others. Either way, it appears the only friends this list will have is of the Alabama and Ohio State variety. The Buckeyes are planted firmly in the No. 2 spot behind Alabama.
Young explained his reasoning for ranking the Tide No. 1, stating "They finished up as the College Football Playoff national title runner-up and the unanimous No. 2-ranked team in the country. If that's a rebuilding year in Tuscaloosa, what blessed terror Saban has on tap in 2022 might just mean he's the man writing and not John the Revelator."
As for why Georgia fell off their 2021 throne, Young noted that the defense is what led the way for the championship, and "most of the men who created the nation's best defense last year need to be replaced".