SEC
ESPN experts update College Football Playoff picks following Week 1 SEC action
The SEC season started with a bang on Saturday, and now we have 3 Power 5 conferences — the SEC, ACC and Big 12 — in action. The Big Ten and Pac-12 will resume play over the next few weeks.
After a crazy Saturday of football, one in which a College Football Playoff contender in Oklahoma lost, there are some big changes in experts' Playoff picks.
On Sunday, ESPN's panel of College Football Playoff experts released their new Playoff fields, and you can see them below: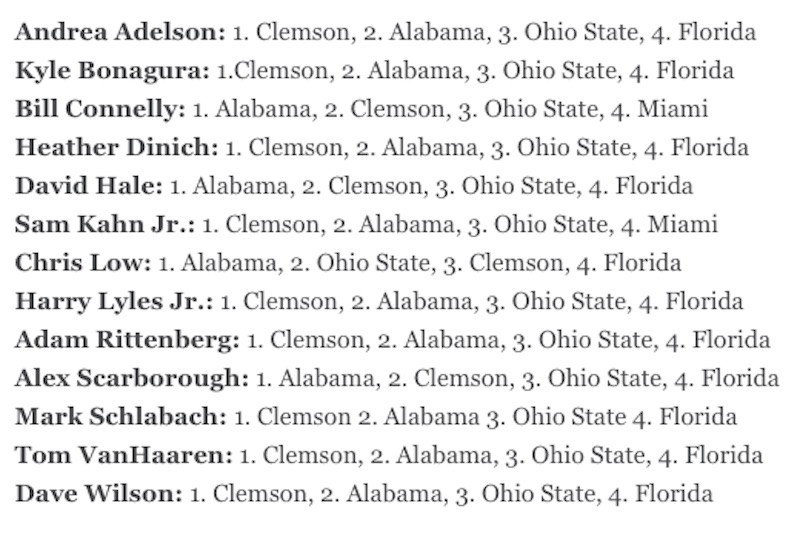 Notably, 11 of the 13 experts had both Alabama and Florida in their fields of 4 teams. Only 2 experts featured Alabama without the Gators.
No other SEC teams are getting votes currently. Can Georgia show more signs of life on offense on Saturday and work its way back into the mix? We'll find out next weekend.