SEC
FBS QB apologizes after eating sushi off a nude model during a reality show appearance
"Below Deck" is a popular reality TV show, depicting crew members aboard a super yacht.
During this current season, which was shot back in early 2020, UNLV QB Max Gilliam made an appearance.
In his appearance, Gilliam was seen eating sushi off of a naked model. On Monday, he tweeted out an apology for his judgement and the position it puts the UNLV program in:
https://twitter.com/maxgilliam11/status/1336018488524042240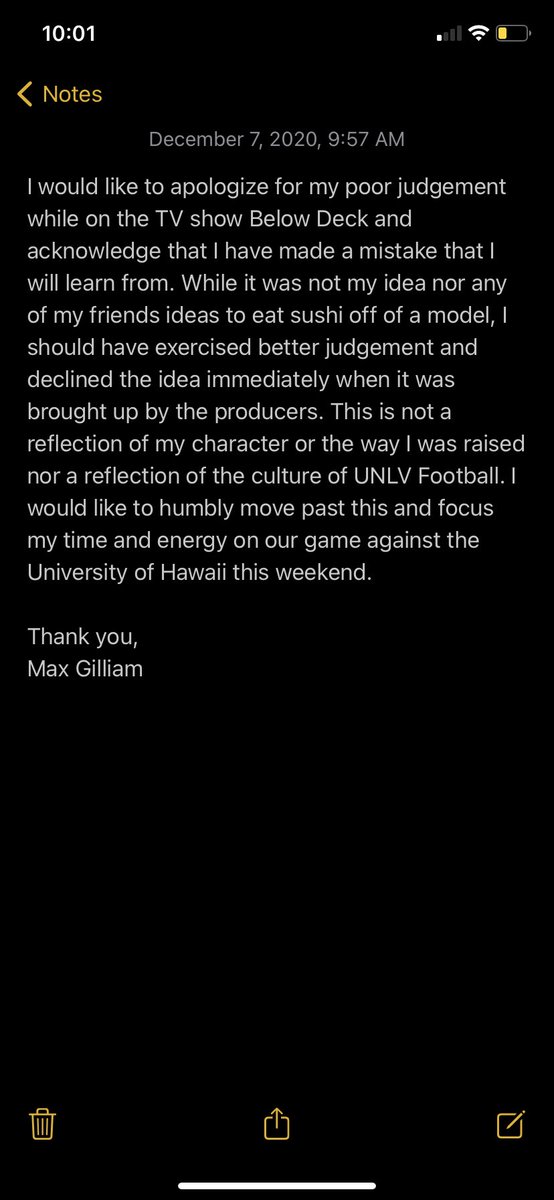 Gilliam has appeared in 5 games this season for the Rebels, throwing for 599 yards, 4 touchdowns and 3 interceptions. He also has 195 rushing yards and 2 touchdowns.
First-year head coach Marcus Arroyo issued a statement on the incident, too:
Max Gilliam was on a reality TV show called Below Deck.

Gilliam has apologized and Marcus Arroyo said players have to recognize they represent UNLV when in public. Both their statements are below.

But I can't figure out what Gilliam did wrong. pic.twitter.com/i0jSm3kqcV

— Tyler Bischoff (@Bischoff_Tyler) December 7, 2020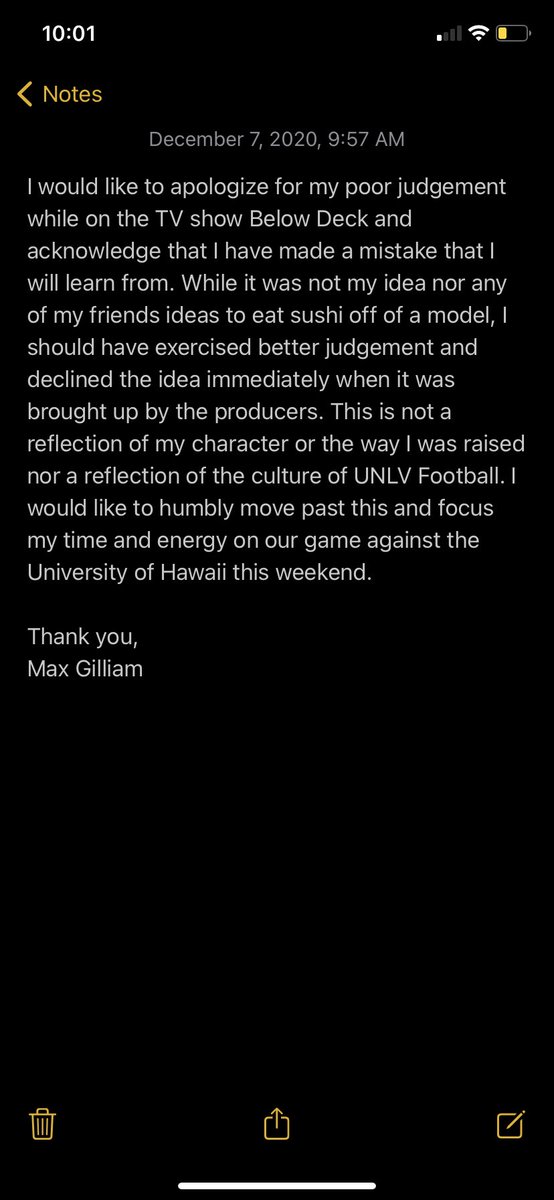 It doesn't seem Gilliam broke any NCAA rules during the appearance, and no laws appear to be broken, either. What a weird incident.