SEC
Football Friday Free For All: Mullen, Saban, Finebaum with Long Flowing Hair
Nick Saban and Dan Mullen are here to keep those nutty SEC football fans in check. Is that the first time Saban and Mullen have been mentioned in the same sentence? Whoa, overreaction here folks… regardless, both made great comments about the ridiculousness of college football fans this week. Mullen's seemed extremely measured and reasonable. Saban's comments followed a hilarious progression the started with calm and slowly worked its way up to pissed off mode. As Saban articulated his thoughts on fans, it was like he was telling himself to just let it go. YOU KNOW WHAT PISSES ME OFF? FINE I'LL TELL YOU.

Perhaps Saban, like us, just saw this Alabama wedding and he flipped his lid?
Or maybe he ran into this guy?
Anytime you start a tweet with "and can I get a roll tide" you know something special is about to revealed.
Speaking of Alabama, LOOK AT THIS PICTURE OF FINEBAUM WITH HAIR. LOTS AND LOTS OF HAIR.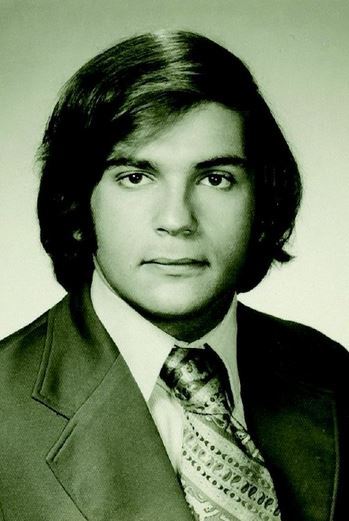 I liked Mullen's comments even better than Saban's because he basically gave the middle finger to everyone. You can do that when you live in Starkville and you have the No. 1 team in the land.
Mullen referenced the websites that want to fire coaches, and other fan bases that want to hire coaches. He doesn't like them.
"It's really an insult to coaches and to players at institutions," Mullen said of the sites. "Whether they're putting websites out to hire you or fire you or do all these different things, I don't think that does any good for anybody. At the end of every season, there are coaching changes, but people put so much in. You're so committed, yourself, your family, your team, everybody's so committed, that I think it's insulting to the job everybody does."
Is Dan Mullen becoming my favorite coach? It's really not even because of his team's on-field play either. Earlier in the year, Mullen pulled out a classic "Christmas Vacation" reference which made me think, maybe this isn't the same ol' Dan.
Dan Mullen is a new man in 2014. He's got his team cruising. He's cracking jokes. He's defending his fellow coach. What's next? Ebola cure? 
I haven't been able to confirm, but I've heard that the upcoming movie Interstellar is really about Dan Mullen's offseason pursuit to find the next inhabitable planet for humanity… the below video might be confirmation:
From two coaches who can do no wrong to two quarterbacks who can do few things well… in Gainesville on Saturday night, Maty Mauk and Jeff Driskel will face off in the Two-Athletic-Promising-Quarterbacks-Who-Run-Around-And-Throw-Lots-of-Interceptions Bowl. Is Maty Mauk a poor man's Jeff Driskel? Is Jeff Driskel a poor man's Maty Mauk? Is Maty Mauk a poor man's Zach Galifianakis? Do you like labeling someone a poor man's somebody else as much as I do? It's my favorite way to describe someone.
The SEC East has quite an opportunity this Saturday. An opportunity to go from SEC bad to Big Ten bad. If the Missouri-Florida game is as crappy as we think it could be, Ole Miss thumps the Vols and Arkansas beats Georgia, we might start a petition to urge Obama to re-structure the SEC West and East divisions.
Todd Gurley isn't playing again this week because the investigation of whether he signed autographs for money is still underway. IT'S IMPERATIVE WE GET TO THE BOTTOM OF THIS SCANDAL.
Meanwhile, Jameis Winston could likely pull an Aaron Hernandez this week and still suit up and beat the Irish in Tallahassee. Apparently, the administration is hard at work looking into possible Winston autographs. Is it just me or is Florida State the worst place ever? I'm fine if it's just me.
Condoleeza Rice as the next SEC Commissioner? Now that's a fascinating idea. I was on record as being against Condi as a member of the selection committee. I just don't think it's the right fit. The selection committee should be more about football than politics and PR. Now, SEC Commish? That's a role she could dominate. Not only could she build upon the success that Slive has helped create, but if the SEC ever needs to take on a rogue regime in Syria, we'll be ready.
There's just one problem. She lives in Palo Alto, California. No offense to our Birmingham readers (there's a lot of you), but comparing Palo Alto and Birmingham is a rough one – feel free to yell at me in the comments.
Do you find it interesting how this year's Texas A&M vs Alabama game has a lot less hype than last year (despite this killer trailer)? There's the Johnny Manziel effect for you. The Kenny Hill vs Saban battle just doesn't have the same sex appeal. How might we get that back? Ideally, Kenny Hill leads the team for a score on the opening drive, runs across the field and performs a massive "suck it" gesture directly in front of Nick Saban. It would be the ultimate moment. The internet might melt down. Johnny Football would become Jonathan Manziel. Kenny Trill would arrive.
Of course that's not going to happen. Alabama will beat Texas A&M in methodical, Nick Saban fashion. Keep cashin' them checks, Kevin.
Last comment… Mississippi State needs a better representative than Jonathan Papelbon. I'd go shirtless Sylvester Croom over Pap again. Shoot, if you need a guest picker, put on Dan Mullen himself. Everything he touches and says is gold right now.
Enjoy your Saturday.