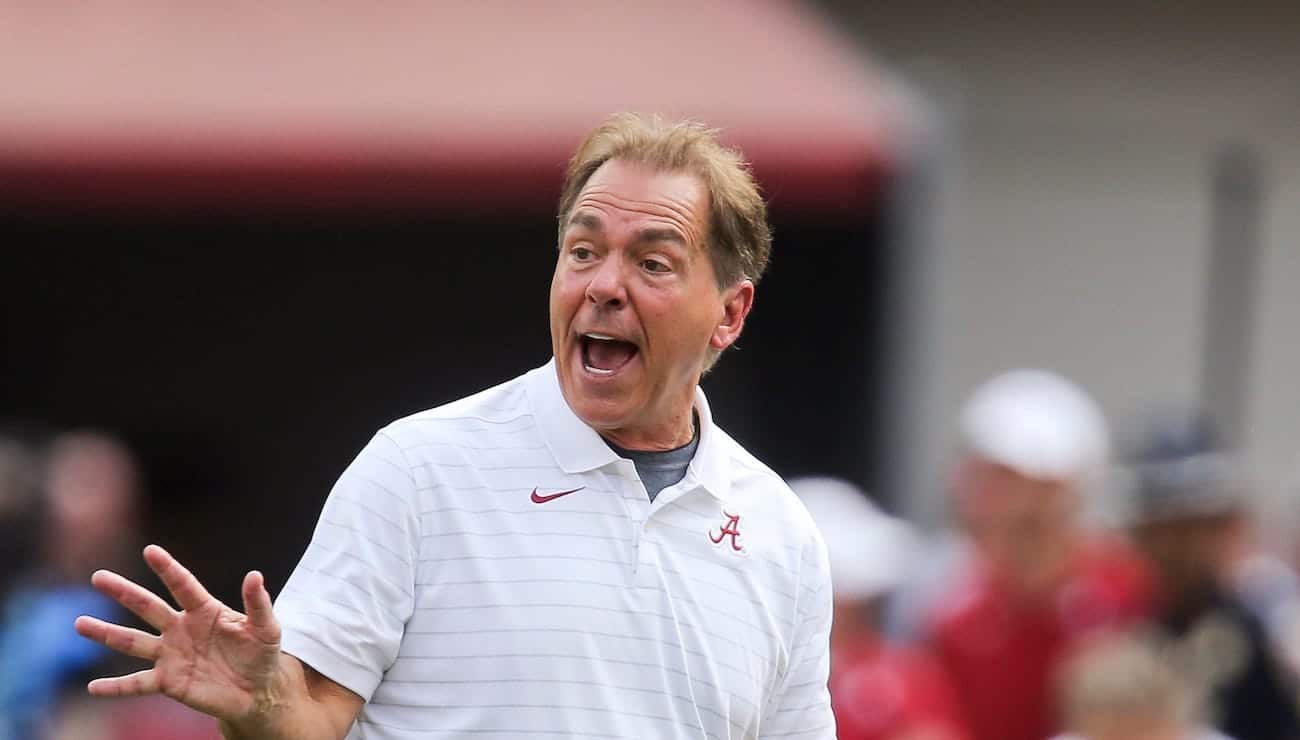 SEC
Hayes: SEC teams will pay dearly in 2024 for not agreeing to 9-game schedule
Somebody has to pay for this debacle of an embarrassment of a hopelessly botched scheduling farce.
That means you, Alabama. And you, Tennessee. And you Auburn, South Carolina and Vander … wait a second.
The whole lot of you. All 16 teams SEC teams in 2024.
You're all paying.
You want to embarrass the league and drag your feet on going from 8 to 9 conference games? Well, in the cliched coachspeak of our time, there are consequences to your actions.
Here comes Mr. Consequence: SEC commissioner Greg Sankey.
Alabama gets Tennessee, Auburn and LSU in 2024.
Tennessee gets Georgia and Florida on the road. Georgia is finally playing at Texas A&M (really, the Dawgs are), and for the hell of it, at Texas, too.
Kentucky, Ole Miss, Mississippi State, Vanderbilt and Missouri will play a round-robin of who cares. Twice, if it were possible.
You wanted the SEC, Brian Kelly? Here it is: LSU gets Alabama, Oklahoma, Texas, Texas A&M and Florida.
Florida gets Georgia, Oklahoma, Tennessee and LSU — and another trip to College Station because everyone is tired of the Gators whining about it.
Auburn gets Alabama, Georgia and LSU — and at least 1 (and maybe both) of the 2 newbies.
And speaking of the 2 newbies, Texas is playing at Texas A&AM because, well, because there was never this level of dysfunction until the Longhorns — the epicenter of dysfunction in the Big 12 — arrived in the SEC.
It's like a Marine platoon. One guy screws up, everyone pays.
If I'm Sankey, I'm spittin' mad and I'm going scorched earth.
I'm getting schedule czars Mark Womack and Charlie Hussey from the league office — hell, I'm calling in retired scheduling guru Larry Templeton — and I'm doing whatever it takes to make every single school pay, one way or the other.
A stretch of brutal road games. An unbearable September or November.
Early bye weeks, late bye weeks.
Back-to-back potential top-10 games with no bye, a back-loaded November where every critical game is played over the final 3 weeks of the season (say goodbye to those mid-November cupcake breathers, fellas).
What's that meme flying around the interwebs? "(F—-around —> find out."
How in the world can the best conference in college football — the conference with the most high-profile properties in all of college sports — have 4 members (Kentucky, Ole Miss, Mississippi State, Vanderbilt) that haven't won a football championship in the modern era scuttle the good of the whole?
How can an increasingly annoyingly petulant greatest coach ever (Nick Saban) throw a tantrum about his top 2 team in the nation getting an "unfair" trio of permanent games (LSU, Tennessee, Auburn) in the 9-game format — and the entire free world not laugh in his face?
Tennessee has 1 elite season in the past 2 decades, and suddenly the guy with the best roster in college football is getting antsy.
Auburn ran off the coach who beat Saban 3 times, and ran off another coach less than 2 years later. The Tigers then hired a castoff coach who not so long ago was persona non grata in the SEC because the last time he was around, players were paid (when it wasn't legal) and his program went on probation.
The lasting image of his time at the school was an All-American player tweeting out a video of himself smoking marijuana with a gas mask during the NFL Draft (his, um, account was hacked — allegedly).
Then there's LSU, which 2 years ago finished a season with 38 scholarship players available for a bowl game — where it played a wide receiver at quarterback because a freshman quarterback didn't want to burn a redshirt season.
A year later, Alabama lost to that very program — despite having the best offensive player in college football (Bryce Young) and the best defensive player in college football (Will Anderson), and 1 of the top 2 rosters in college football.
Think about that: The SEC schedule was scuttled by 4 programs that have been carried along by the rest of the league for decades, and the greatest coach in the history of college football complaining about playing 3 programs he has a 38-10 career record against.
It's absolute lunacy.
If you're worried about not winning 6 games and failing to qualify for the postseason because you have to play 9 SEC games, you've got much bigger issues in your shop.
You want a guaranteed postseason? Join the ACC.
At one point this week, during the height of dysfunction at the SEC spring meetings, Alabama athletic director Greg Byrne actually said he needed more information about how the Playoff would treat SEC teams with multiple losses.
Greg, babe, the SEC (at the tip of that spear: Alabama) has been given every possible break by the BCS and Playoff from the jump. If anything, a 9-game schedule would further strengthen the SEC's reputation.
But you and your dissenters keep it up. The league office doesn't mind these temporary 8-gamers.
If there's no set format, there's no set rotation.
You want 8 games? You got it.
Now you're all paying for it.