SEC
Honeysuckle, McCorkle and Dingle: Class of 2019 All-Name Team one of the best ever
It's easy to get caught up in the big names during the Early Signing Period, but it's more fun to pay attention to the good ones.
That's why college football writer Matt Hinton compiled the Class of 2019 All-Name Team, which he tweeted Wednesday amid a flurry of signings. You can see the full list below, with the names included ranging from intimidating (Harold Blood Jr.) to unbelievably unique (Prince-Elijah DeGroat).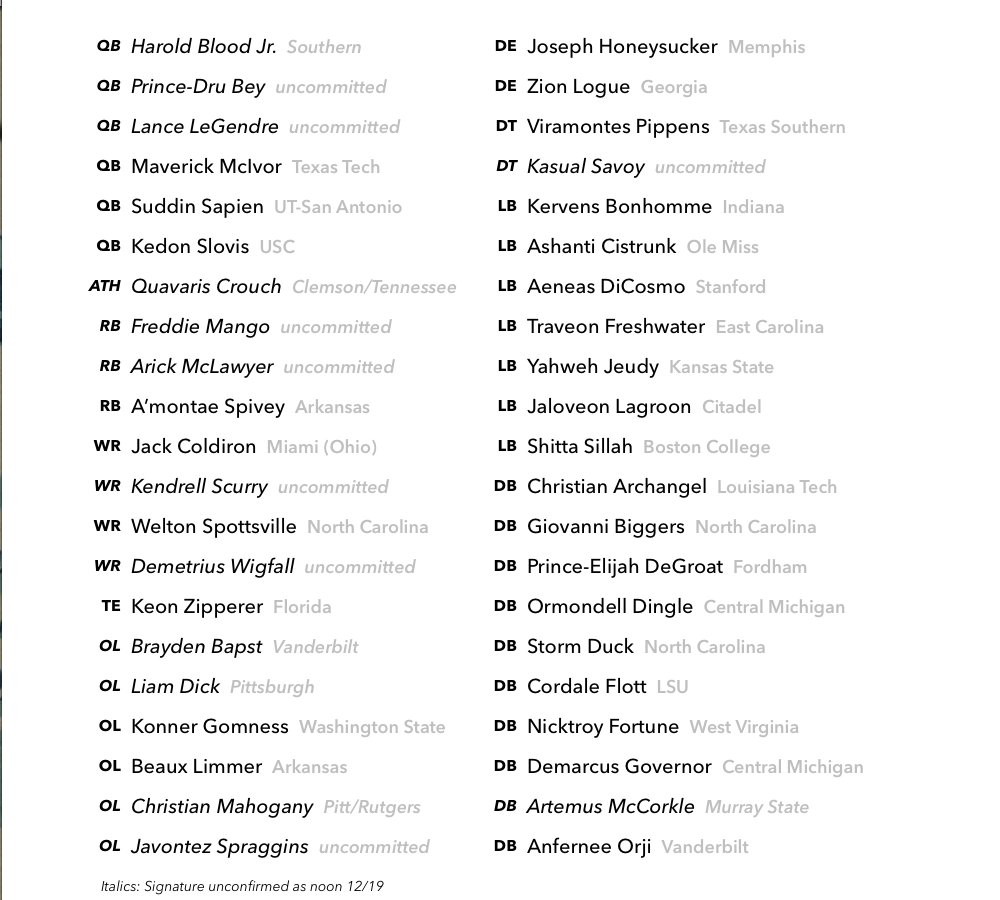 There are a handful of SEC players who made the cut, but every single name listed above is worth your attention. Storm Duck is the favorite among the Saturday Down South news desk staff, but you really can't go wrong picking any of these guys.
Which 2019 prospect do you think has the best or more noteworthy name?