SEC
How many teams can win SEC title? SEC Network analysts debate
Is it safe to say that basically half of the SEC can realistically compete for the conference crown this upcoming season?
SEC Network analyst Booger McFarland seems to think the league is plenty deep enough for that to be the case this season. Him and Greg McElroy gave their opinions on how many teams have a shot at this year's championship during coverage of the 2016 SEC Media Days on Monday afternoon.
McFarland mentioned three teams from the West (Alabama, LSU and Ole Miss) and three teams from the East (Georgia, Florida and Tennessee).
Meanwhile, McElroy believes four teams are in line for a potential championship: Alabama, Florida, LSU and Tennessee. He did state that Georgia and Texas A&M are dark horses, so he shares McFarland's feelings — though maybe not as strongly — that six teams are in the running.
Here's a look at what ESPN's Football Power Index says: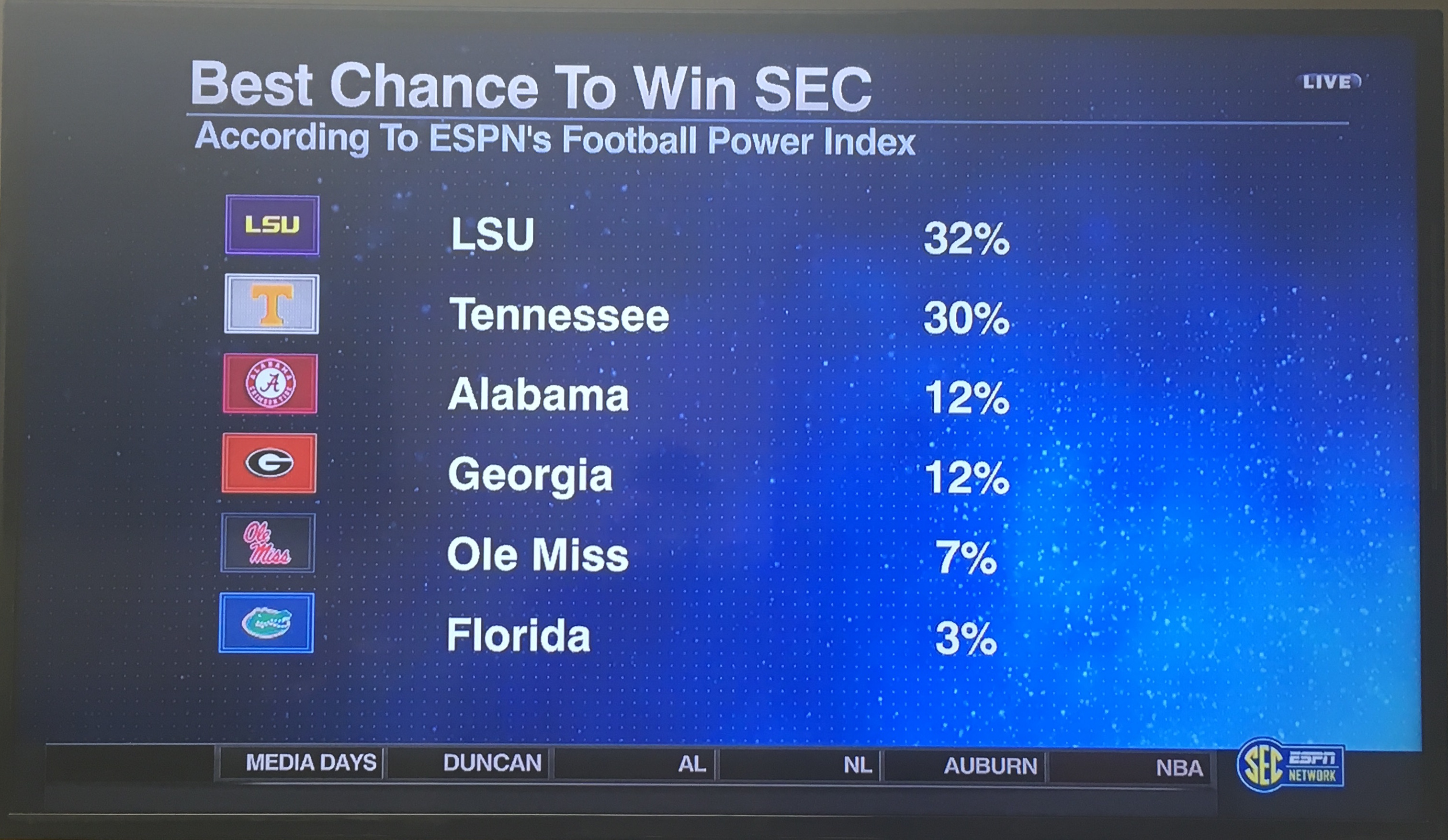 The Crimson Tide's relatively low percentage is partly due to an absolutely brutal schedule. Alabama has a dangerous neutral-site game to open the season against USC before being saddled with several tough road games.
The defending champs will pay visits to Ole Miss, Arkansas, Tennessee and LSU in 2016.