SEC
Join Holiday Inn Express this Saturday in Athens at SEC Nation
The Holiday Inn Express® brand, an official sponsor of the Southeastern Conference, has partnered with Saturday Down South to get you The Readiest for SEC college football!
What does this mean? Well, it means we're checking-in with Holiday Inn Express at a number of awesome tailgate locations throughout the remainder of the SEC football season. And, best of all, it starts this Saturday in Athens, Georgia! Come out and say hello to Holiday Inn Express before the big Georgia-Mizzou game from 9am-12pm at the SEC Nation broadcast from 300 South Hull St.
At SEC Nation, you'll get to experience the Holiday Inn Express Finebaum Faceoff, a virtual interactive interview with Paul Finebaum where you can tell him why your team is The Readiest.  And while you're there, make sure to fuel up on breakfast with the one-touch pancake machine that makes delicious pancakes in a minute flat.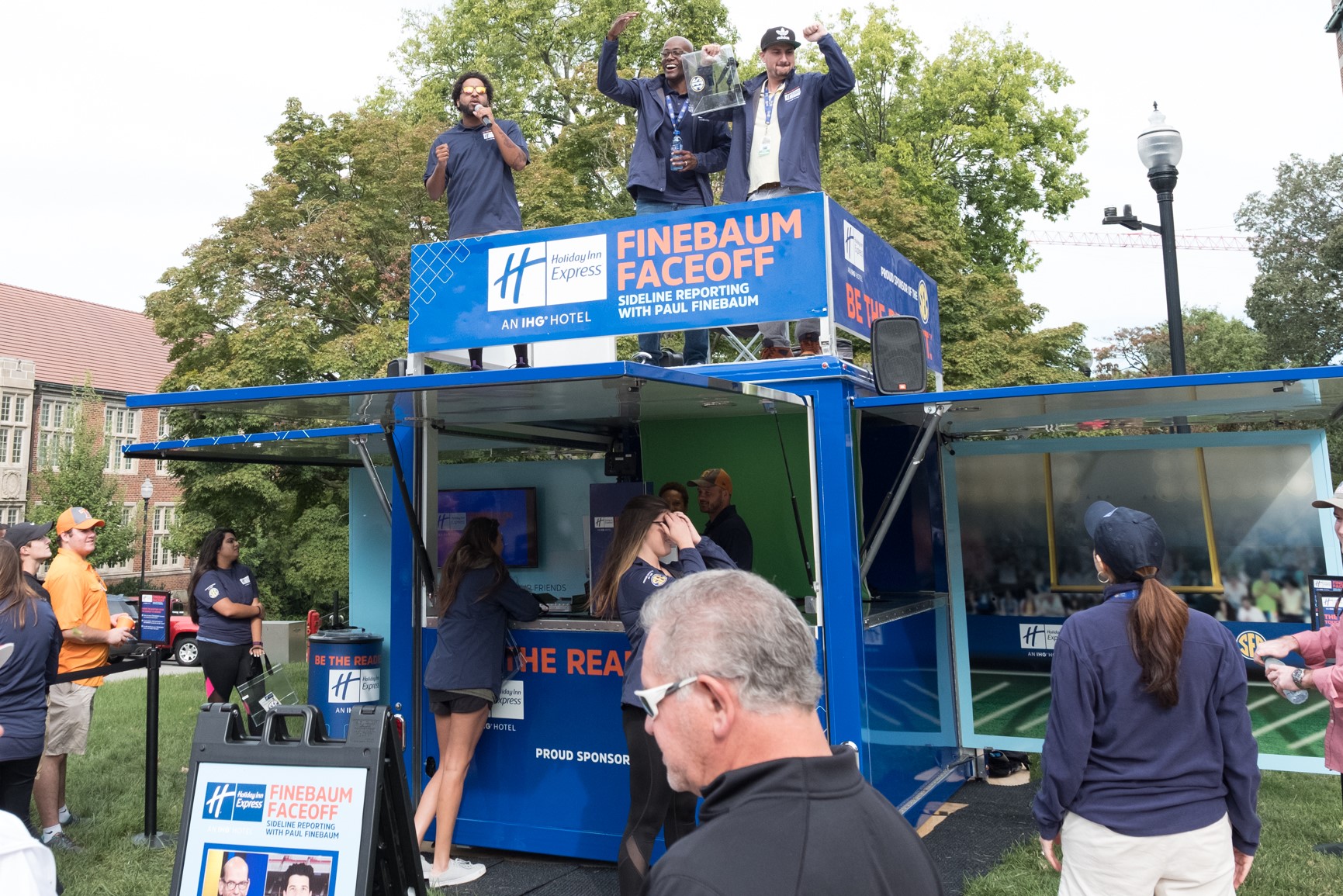 Lastly, when you're traveling with your team this season, don't forget to stay at a Holiday Inn Express hotel for a free, hearty breakfast, great night's sleep, and fast, free wi-fi. Doing so will ensure you'll always Be The Readiest on game day.
See you on Saturday in Athens!