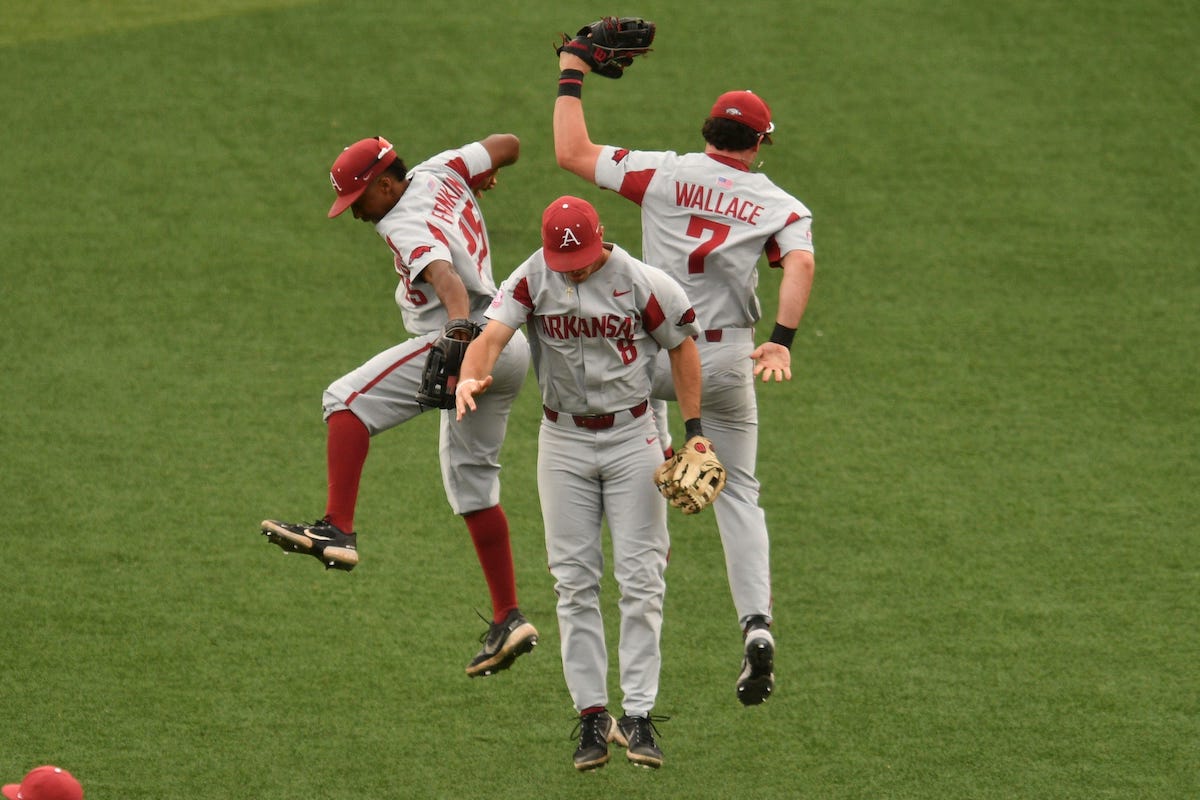 SEC
Omaha! Predicting how far the 9 SEC teams will go in the NCAA Tournament
The bracket is set, the games are scheduled, and it's time for the first NCAA Tournament in 24 months. The SEC led the pack of conferences with 9 teams in the field, including 7 regional hosts, and 4 potential super-regional hosts (if their respective fields play out by seed). But how far can the 9 teams make it? Here are our quick thoughts.
Alabama: Losing in Ruston Regional
The Crimson Tide were one of the last four teams in the NCAA field after a 31-24 regular season that included a 14-19 mark against SEC foes. Alabama's SEC Tournament wins over South Carolina and Tennessee were probably high points of their season. Even if the Tide can outlast 2nd seed NC State in Ruston, they don't have the firepower to topple top-seed La. Tech.
LSU: Losing in Eugene Regional
LSU was another team that kind of snuck into the field, with a good RPI ranking offsetting a fairly rough season. The Tigers finished 34-22 and just 13-18 against SEC foes. As a reward, they're sent all the way to Eugene, Oregon. Their 2 vs. 3 matchup will be tough, as local favorite Gonzaga will give the Tigers all they can handle. Trying to best the Zags and host Oregon is too much to expect.
South Carolina: Out in the super regional
Carolina has a weird setup, hosting a region despite being the 2nd seed. Old Dominion is ranked higher and Carolina comes in mired in a slump, losing 4 of their last 5 SEC series and dropping their first game in Hoover to Alabama. But playing at home, Carolina will right the ship in a series of high-scoring games. They can outlast Virginia and Old Dominion, but a likely Super Regional matchup with TCU doesn't look good.
Florida: Out in the super regional
UF did get a hosting spot, but the Gators are not a very high seed, and they'll have a tough go in Gainesville. Getting in the same region as South Florida and Miami is interesting, and South Alabama is a legitimate sleeper. But we think the Gators will put it together at home, although that probably sets up a super-regional trip to Texas. We can't pick the Gators to win that one.
Ole Miss: Out in Omaha
The Rebels got a tough draw for their regional hosting spot, as they drew a pitching-heavy group including in-state rival Southern Miss and perennial NCAA hopeful Florida State. But the Rebels have had bounce-back energy all season and Doug Nikhazy will be the best of a sterling group of pitchers. The Rebels will likely then head to Tucson to face Arizona in the super regional, and that looks like a solid matchup for Ole Miss. Arizona hits, but its pitching depth won't hold up well. We don't think the Rebels make any noise in Omaha, but we do pick them to get there for the first time since 2014.
Mississippi State: Out in the super regional
State got a top 8 seed, and thus will host a super regional if the seeds hold. No reason to think the Bulldogs don't bounce back off a poor SEC Tournament performance against VCU, Campbell, and Samford. But a super regional matchup with Notre Dame feels like a bad fit for the Bulldogs. Notre Dame is the kind of team that will hang in games, not beat itself, and then deliver either a big blast from slugger Niko Kavadas (16 homers, 49 RBIs) or a bunch of timely stolen bases (59 steals in 41 games). We'll pick the Irish to pull a super regional upset.
Vandy: Deep in Omaha (Semifinals?)
Projecting the bracket for Omaha is near impossible, but with 4 potential SEC schools there (either if the seeds hold or if our combination of upsets above comes to fruition), it stands to be brutal. But Vandy should be ready. Georgia Tech isn't scary in Nashville, and neither would East Carolina be in the super regional. Can Vandy's two aces carry them to the World Series title? It feels like a "no," although there's definitely a puncher's chance. Picking without a bracket, we'll say Vandy's luck ends in the semifinals.
Tennessee: Deep in Omaha (Semifinals?)
Likewise with Tennessee. The SEC East champs do the small things right and should bash out enough runs to beat Wright State, Duke, and/or Liberty in Knoxville. A potential super regional matchup with Oregon or Gonzaga looks pretty good, as it'll drag their foe all the way across the nation to play in what promises to be a raucous environment in Knoxville. How will the Vols fare in Omaha? There's a temptation to expect them to struggle just because of not being here virtually every year like a Vandy or an Arkansas. But UT hasn't done that all year, and they won't this time. They're probably a dominant pitcher shy of winning the whole deal. A semifinal out seems plausible.
Arkansas: All the way
Why not? They've been on top for most of the season. They haven't lost a series all year. Kevin Kopps might be the ultimate late-inning weapon in Omaha, and the Hogs just feel due. This one has got redemption for 2018 written all over it. The handful of Razorback seniors who had their hearts ripped out as freshmen will finish the cycle of redemption with a trophy for Dave Van Horn. Unless I just jinxed them.