SEC
PHOTOS: East Carolina's pirate scrolls are the coolest offer letters in college football
This year's high school senior prospects were flooded with official scholarship offer letters from college football programs around the country.
Every school is hoping to impress the recruit with sharpest, cleanest graphical presentation. East Carolina went the extra mile with its scholarship offers.
RELATED: Photos: Collection of all 14 official scholarship offer graphics from each SEC program
Approximately 30 ECU recruiting targets received their scholarship offers via a pirate scroll. The school tweeted out photos of the detailed letters with burnt edges and a special wax seal.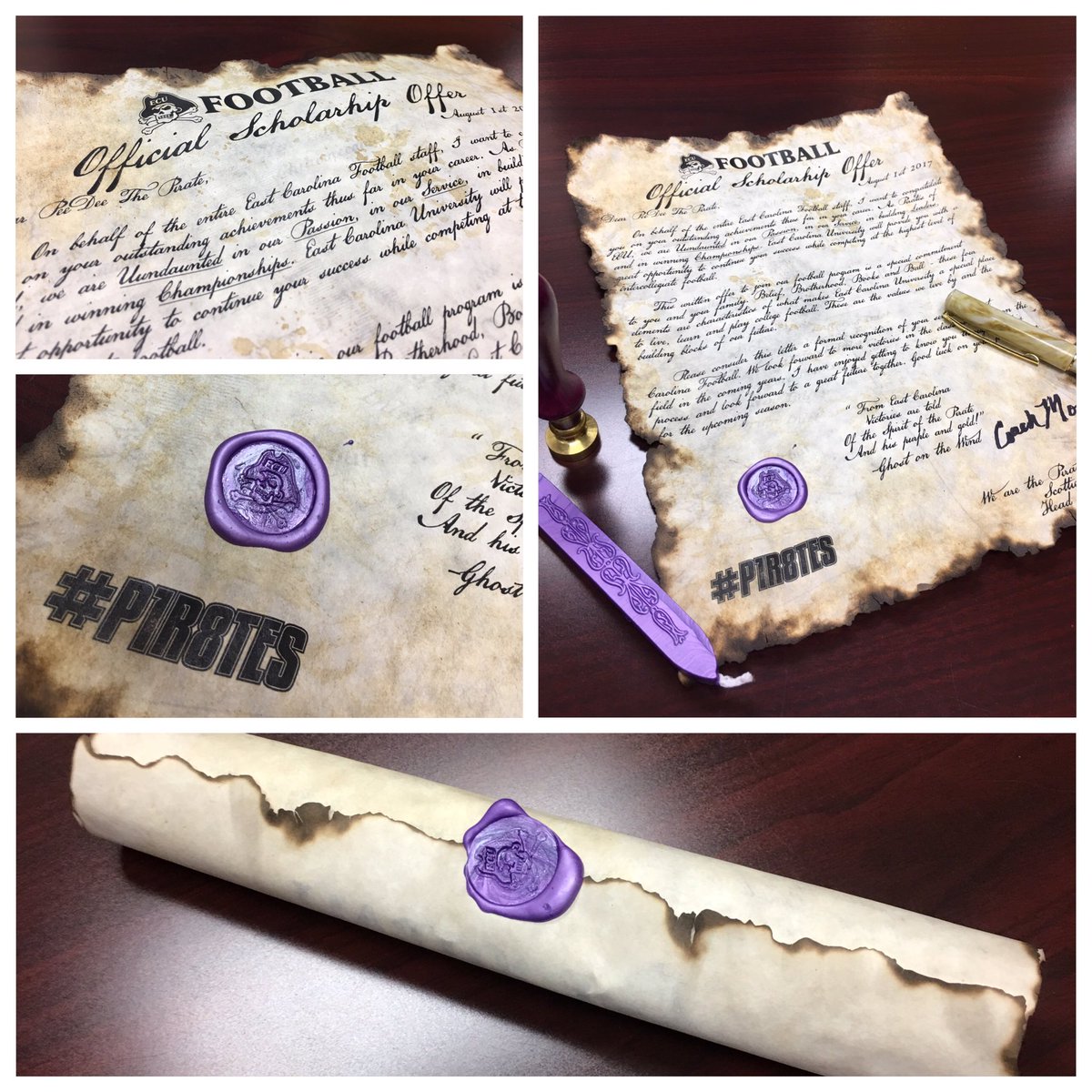 According to Hoist the Colours, the hand-made letter was the idea of director of player personnel Ethan Johnson and recruiting quality control coordinator Kevin Slattery. Each letter took around 45 minutes to an hour to make, per Slattery.
Unfortunately, some Twitter followers have already picked up on two spelling errors ("scholarhip"; "unndaunted"), which is not the best look for a university. Perhaps they can chalk it up to pirate spelling.