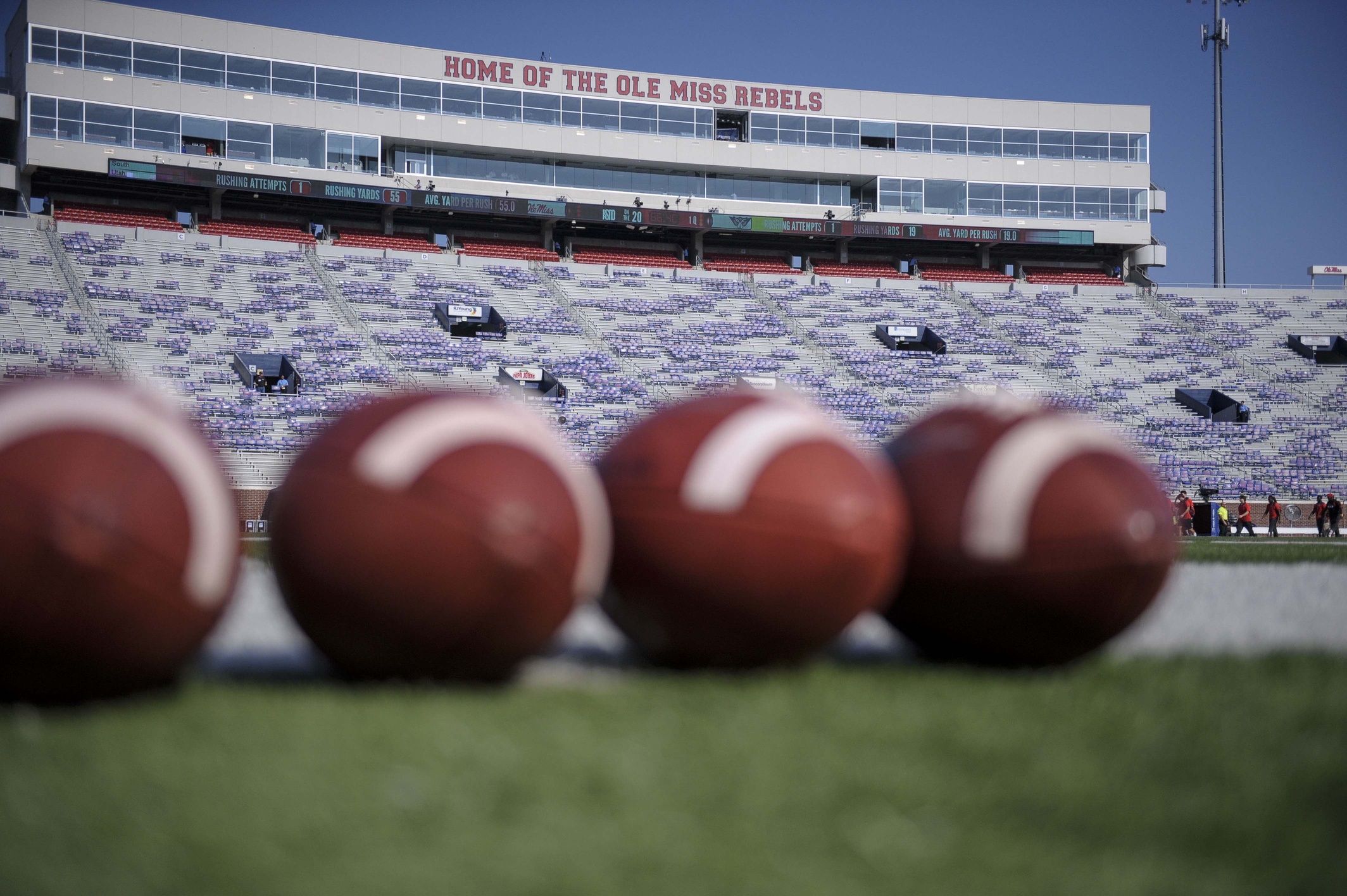 SEC
Remember the TV ban? That form of NCAA discipline is history
It's often said that if Penn State didn't receive the "death penalty" in 2012 after the Jerry Sandusky scandal, no program ever will.
But a penalty that might be even less likely to ever be implemented again is the television ban, Bylaw 19.11.7 (h) in the NCAA's rule book, that hasn't been used for a football program since 1995.
That was when Ole Miss was kept off television due to "a lack of institutional control over the football program, including allegations that recruits were offered cash and cars" that led to the dismissal of long-time head coach Billy Brewer.
Two years before, Auburn football games weren't televised during an undefeated season after the Tigers were hit with the "lack of institutional control" tag by the NCAA in the month before the season began.
But how would one implement the punishment in this day and age? With YouTube and the internet, let alone the opponent's interest and millions of dollars of revenue at stake, how could a team's games be prevented from broadcast in 2016?
The only way would be to shut down the program.
"The committee has used other sanctions that have had much more long-lasting impact," said Michael Buckner of Buckner Sports Law, an NCAA legal expert.
"For example, they've used with increasing frequency, scholarship reductions. Depending on the numbers and length, it can be the equivalent of the death penalty. Look at the University of Southern California. Though they've been competitive, they suffered."
Though television bans were still implemented in the age of ESPN, they haven't been in the age of the SEC Network. So while Ole Miss lost $1.9 million from being off television in 1995, last season the SEC took home $311.8 million in broadcasting revenue. Though radio contracts may vary, the vast majority of broadcasting revenue will be gained through television.
If one wishes to consider the move that might finally push the five top conferences away from the NCAA, a program being penalized upwards of $20 million, let alone the howling from innocent opponents whose games couldn't be televised, might do it.
Throw in the length of current television deals, or potential lawsuits from television networks (a representative from ESPN declined to comment on "hypothetical" matters), and the TV ban is no longer practical.
Historically, depending on the situation, the television ban might not be as crippling as it seems. For instance, when Clemson suffered a two-year television ban in 1983-84, ESPN televised a replay of the Tigers' game on Monday afternoon.
Granted, everyone knew who was going to win and ESPN was still in its relative infancy. Prior to 1984, the network had broadcasted a grand total of one major college football game live, the 1982 Independence Bowl.
But ESPN was still on almost every cable package, along with CNN and MTV. The nation could actually watch Clemson because of the television ban, though their benefits were limited to exposure.
"Whatever it was (we earned from ESPN) was negated by what we had to pay Raycom to produce the games. I think it was kind of a wash," said Clemson Director of Football Communications Timothy Bourret, who has been with the university since 1978.
Auburn, while not receiving exposure from their 1993 television ban, probably was never going to be in consideration for an Associated Press national championship because of a less-than-challenging schedule even if its games were televised. The Tigers never won fewer than eight games in the four seasons that followed the TV ban after two five-victory seasons in 1991 and 1992.
Ole Miss, after a losing season in 1996 which was the Rebels' final year of probation, then reeled off seven straight winning seasons, something they had not done since the Archie Manning era.
Still, it seems the NCAA has been more lenient in its penalties in recent years. Scholarship reductions have been a standard part of probation for as long as anyone can remember, and the team Buckner spoke of, Southern California, has not had a losing season following the Reggie Bush scandal.
It seems contemporarily, instead of television bans, the NCAA is reduced to the practice of making teams forfeit past victories when handing down sanctions, which always rings hollow.
But Buckner doesn't necessarily feel the NCAA is powerless or one big sanction away from rebellion.
Take the case of Penn State, who, while not banned from television, still was fined $60 million, or nearly two years of overall contemporary conference revenue (not just television), from the Jerry Sandusky scandal.
"I think with the big five Power 5 schools there is a mutual benefit to be in the NCAA structure. It's kind of like they are outsourcing a lot of tasks. They'd have to build a new bureaucracy," Buckner said.