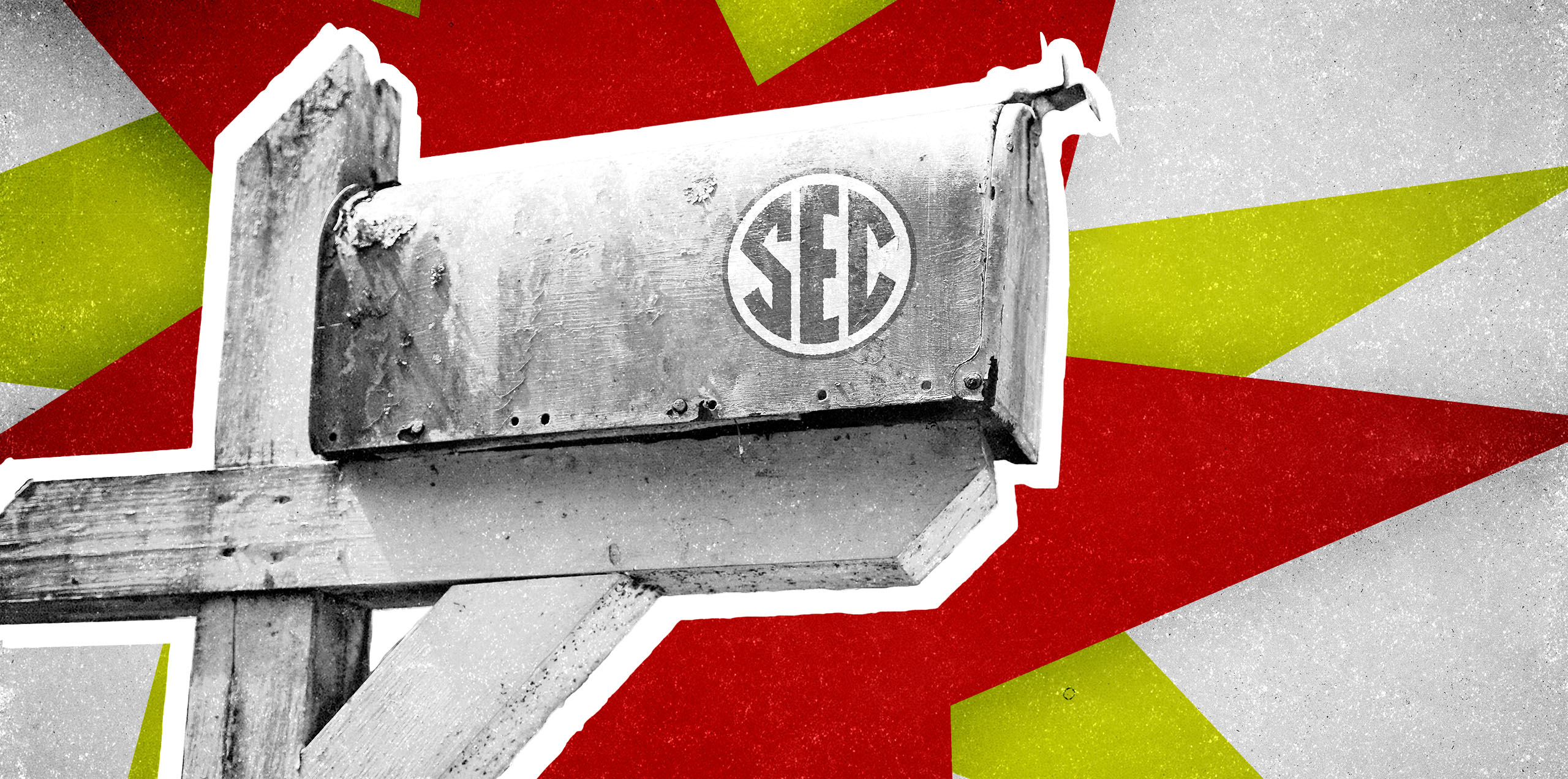 SEC
SDS Mailbag: Heisman shuffle, Georgia dynasty parameters and most underrated SEC rivalry game
I hope y'all had a great Thanksgiving!
I'm very thankful for all of you who read my column on a weekly basis and interact with me in the comments, on Twitter, etc. Passionate fans make college sports, especially in the SEC, so much fun.
Continued well-wishes throughout this holiday season to you and your families. Let's finish this football season with a bang!
Here are your questions for this week's SDS Mailbag:
Robert:
With 1 week left in the regular season, who are you predicting to win the Heisman Trophy this year?
Well, I would have said Hendon Hooker, but unfortunately, I think his torn ACL will eliminate him from contention. I do believe he deserves a spot at the ceremony in New York City, though.
I'm out on CJ Stroud. If you struggle against Northwestern and Maryland, you can't be considered the most elite player in the country. I'm sorry, that's just the way it should be. Similarly, North Carolina QB Drake Maye just lost against Georgia Tech. He's out, in my opinion.
If Michigan RB Blake Corum plays against Ohio State and has a big game while leading the Wolverines to an upset victory? Well, he'd have to be considered one of the frontrunners at that point.
For right now, though, I think the trophy is going to end up being lifted by USC QB Caleb Williams. He's putting up big-time numbers and has the Trojans firmly in the College Football Playoff picture. If USC beats Notre Dame this weekend and goes on to win the Pac-12 title, I think Williams ends up getting the prestigious award.
Related: Check out the latest Heisman odds.
Mark:
If Georgia goes undefeated and wins the national title, is it time to consider the Bulldogs a "dynasty"?
That's a great question, even if Georgia fans won't like you getting ahead of yourself and crowning the Dawgs just yet.
Let's say your hypothetical situation comes true, though. That would be 2 national titles and an SEC championship in 2 seasons for Kirby Smart's squad, with 1 of those seasons being an undefeated 15-0 run.
That would certainly be more impressive than any 2-year run we've seen since 2011 and 2012 Alabama, and neither of those Crimson Tide teams went undefeated.
But what makes Nick Saban's dynasty so great is that the Tide won 6 titles in 12 seasons. Kirby Smart's not at that level yet (though he was an instrumental part of that Alabama dynasty run).
With a second national title this season, though, I'd have to say you could consider the Bulldogs a "budding dynasty." It might not be full-fledged yet, but with a second CFP victory this season, Smart would have his squad well on its way, especially considering the high-level recruiting he and his staff are doing.
Thomas:
What's the most underrated SEC rivalry game?
The Iron Bowl certainly gets its fair share of love. The Egg Bowl, with all its intensity and bizarreness, has raised its profile nationally in recent years.
I know everyone will consider me a homer for saying this, but the most underrated SEC rivalry is the Battle Line Rivalry between Mizzou and Arkansas. What makes it so unique and intense is each fan base insisting so adamantly that it isn't a rivalry.
But this year, the Hogs have a chance to spoil Mizzou's season and keep the Tigers from qualifying for a bowl game. That's drama enough for a game. The Razorbacks snapped a 5-game losing streak to the Tigers last year. Now, they'll be hungry to start a streak of their own.
Plus, the game gets the Black Friday afternoon slot on CBS, so plenty of eyes will be on it (even if the first half will be a bit overshadowed by USA-England in the World Cup this time around).
More people need to get on board with the Battle Line Rivalry!
@Dobbe8:
When is it appropriate to put up your Christmas tree and start listening to Christmas music?
I maintain that Dec. 1 is the earliest that Christmas music should be played on the radio and the earliest a Christmas tree should go up. But I won't fault anyone who argues that the day after Thanksgiving (today) constitutes the start of Christmas season.
However, the fact that some radio stations and stores start playing holiday music on Nov. 1 is crazy. We have to let Thanksgiving have its moment. That's a great holiday, too.
Any time from now on, though, go crazy with Christmas decorations, songs, celebrations, etc. I'm just going to wait until Dec. 1, personally!
Have a question for next week's Mailbag? Tweet at us using #SDSMailbag or email me at Adam.Spencer@XLMedia.com.