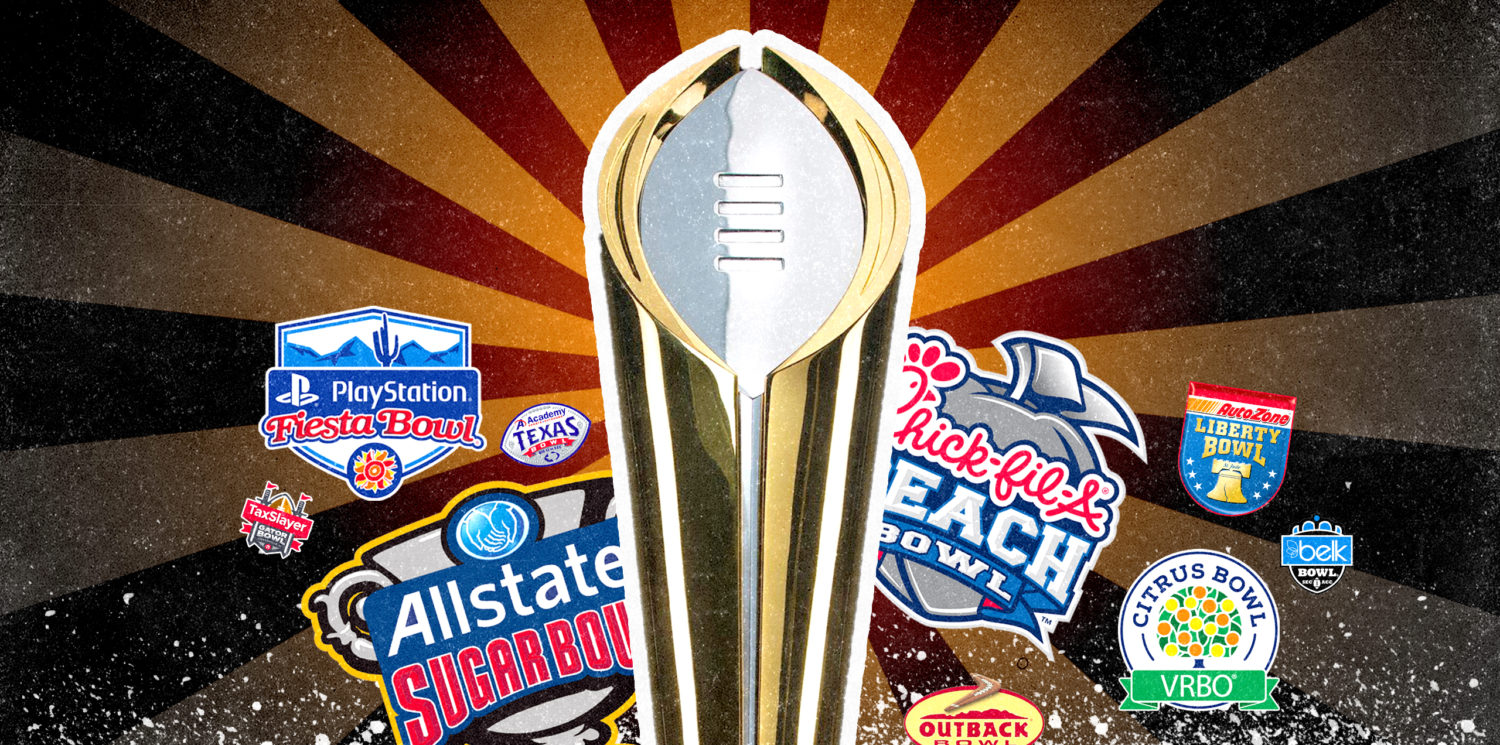 SEC
SEC bowl projections after Week 10
Let's start with this disclaimer: These SEC bowl projections are where we think teams will finish about a month from now, not where they are now as November begins.
We usually mention that further down, but it seems important to bring it up right away this week.
After the initial College Football Playoff rankings were revealed on Tuesday, it was easy to assume that Georgia and Alabama, ranked No. 1 and No. 2, have an easy path to the CFP semifinals even though they presumably will meet in the SEC Championship Game. We already know the Bulldogs have clinched a spot in Atlanta, but the Crimson Tide still have a few hurdles to navigate in the West Division.
But we still project that Georgia will beat Bama for the SEC title, and nothing on Saturday, or over the past month, has changed our minds on that point. Let's assume that happens, and Oregon, Ohio State and Oklahoma all run the table from here on to win their conference championships (yes, that's a lot of assuming, but what else are projections other than a series of assumptions?) on the first weekend of December.
If all of those things happen, ask yourself this: Would the CFP committee really send 2-loss, non-conference champion Alabama to the Playoff ahead of an undefeated Power 5 conference champion in Oklahoma? Or 1-loss league winners in Ohio State and Oregon?
Yes, Bama was 2nd, Oregon 4th, OSU 5th and Oklahoma 8th in the initial rankings. It's clear that the Sooners in particular have some ground to make up. But they have 2 games remaining against ranked teams, and presumably a 3rd in the Big 12 title game. Outside of Ohio State, the Sooners have more chances to bolster their resume than anybody in November and into the 1st weekend of December. Alabama has 3-loss Auburn, 3-loss Arkansas and one of the weakest teams in FBS, New Mexico State.
So that's why we still have the Crimson Tide on the outside looking in for the CFP's 4-team field. Because — let's say it again — these are projections, not current standings.
As for the middle to bottom of the SEC … hey South Carolina, welcome aboard! That rout over Florida on Saturday moved the Gamecocks to 5-4, within 1 win of bowl eligibility. At this time of year, we have a more precise idea of what teams' final records will be. We now like South Carolina to knock off a defensively deficient Missouri team next week, and that would be enough to clinch bowl eligibility.
A gaggle of SEC teams — Tennessee, South Carolina, Florida, Missouri, Mississippi State and LSU — stand at either 4-5 or 5-4, in that nebulous zone of teams not yet bowl-eligible but still with a realistic chance of getting there. LSU and Missouri are now on the outs in our projections, and the Gamecocks are newcomers. And yes, Florida is still projected to go bowling. Missouri, Samford and Florida State remain on the Gators' schedule, so if the players have not completely quit on Dan Mullen yet, we can still see 2 wins coming out of that stretch.
After the CFP and NYD6, the SEC will send a representative to the Citrus Bowl, then 6 teams to a tier of bowls including the Outback, Gator, Liberty, Music City, Duke's Mayo and Texas Bowl. The Birmingham Bowl would get the next pick if any bowl-eligible SEC teams remain.
Here are the newest SEC bowl projections:
Bowl
Date
Location
Matchup
Orange (CFP semi)
Dec. 31
Miami
Georgia vs. Oklahoma
Sugar
Jan. 1
New Orleans
Alabama vs. Okla. St.
Fiesta
Jan. 1
Glendale
Texas A&M vs. N. Dame
Texas
Jan. 4
Houston
Miss. St. vs. Kansas St.
Citrus
Jan. 1
Orlando
Ole Miss vs. Michigan St.
Outback
Jan. 1
Tampa
Auburn vs. Wisconsin
Gator
Dec. 31
Jacksonville
Arkansas vs. Clemson
Duke's Mayo
Dec. 30
Charlotte
South Carolina vs. Pitt
Music City
Dec. 30
Nashville
Tennessee vs. Penn State
Liberty
Dec. 28
Memphis
Kentucky vs. Texas Tech
Birmingham
Dec. 28
Birmingham
Florida vs. Louisville