SEC
SEC dominant over past decade against Power 5 conference competition
Tired of SEC bias?
This graphic should help.
Over the last decade, the SEC holds a nation-best .633 winning percentage against other Power 5 conference teams and has 33 more wins than the PAC-12, its next closest competitor.
During that span, the SEC won seven consecutive BCS national titles (2006-12).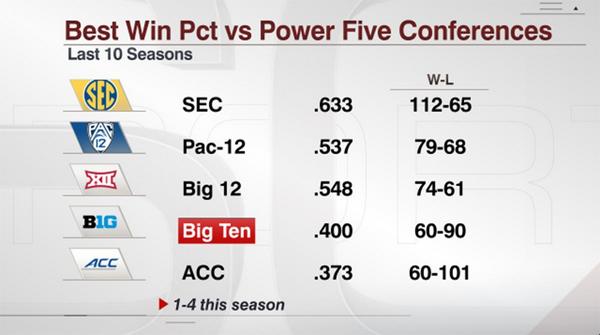 [H/T ESPN]