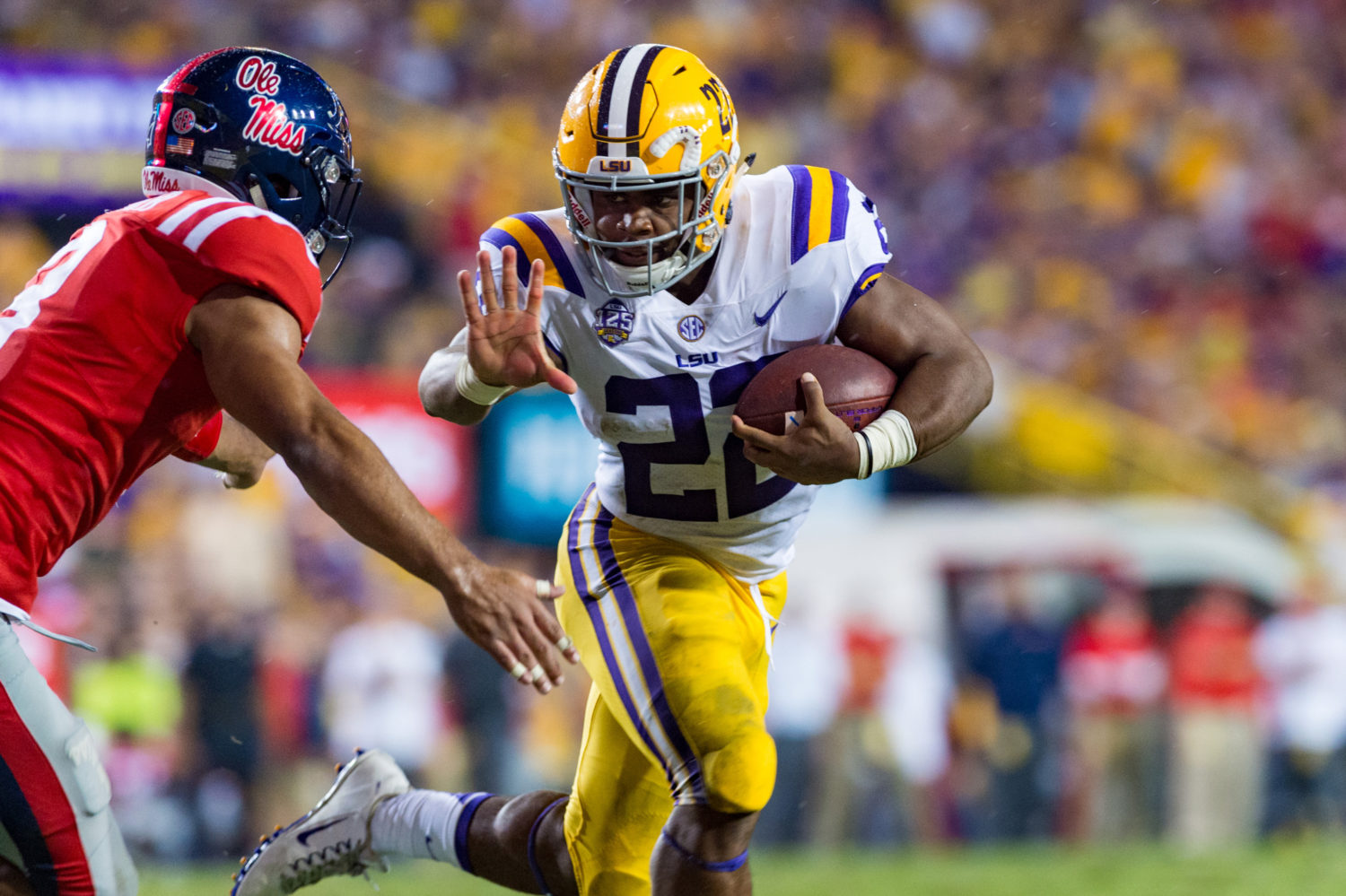 SEC
A bold prediction for each SEC Week 12 game
The end of the season is approaching, but here at the Bold Predictions department, we're just getting started. Sure, it has been a sloppy season (for us), but we're going to turn it all around late. Here's an off-the-wall prediction for each Week 12 SEC matchup:
Kylin keeps it close
No, Mississippi State isn't going to beat Alabama. But given the Tide's undeniable emotional hangover, don't be surprised to see this game stay close. Last week, the Tide got passed on early and often by Joe Burrow. Well, State won't do that, but don't be surprised if Kylin Hill has an excellent game against an emotional and physically fatigued Alabama defense. Alabama will take care of business late, but we'll take 125 rushing yards for Hill and a 10-point Bama win.
Gators roll (and throw)
On the other hand, Missouri is actually expected to stay within a touchdown or so of Florida. We've been harsh on the Gators all season, but they're not going to let this one be close. In Mizzou's past three games, they've scored a total of 21 points against Vandy, Kentucky and Georgia. They allowed 77 points in the same span. Missouri without linebacker Cale Garrett isn't the Missouri that stomped bad teams early in the year — plus, Florida isn't a bad team. How about a 24-point win for Florida, and a 300-yard passing day for Kyle Trask? We'll go with both of those.
Fromm fares well
There are more than a few similarities between Georgia and Auburn — stingy defenses, grinding running games, a desperate need to win this Week 12 matchup. But the difference is the experience of Jake Fromm. Yes, South Carolina capitalized on some big mistakes from Fromm to deliver the upset of the SEC season. But when the chips are down, the guy who has been here before is a much safer bet than the guy who hasn't. Remember how perplexed Bo Nix looked against the Florida defense and the LSU defense? In two games against top-10 defenses, Nix is 26-for-62 for 302 yards, 2 touchdowns and 4 interceptions. The Auburn defense will be tough, but in the big moments of this game, Fromm's experience (and Nix's lack thereof) are the difference. Bulldogs by two scores, with 250 yards passing for Fromm.
Rodriguez leads a low-scoring grinder for Kentucky in Nashville
The good news for Vanderbilt is that its 35.0 points per game allowed should improve this week. Since Lynn Bowden became Kentucky's quarterback, UK has averaged 16.5 points per game. The good news for the Wildcats is that during that same period, they've allowed a similar number of points — and this Vandy offense is no great shakes. Kentucky opened last week's game with Tennessee with a 10 1/2-minute drive. This game is probably going to end up being about six possessions for each team — and while Kentucky wins, it won't cover the point spread, and that over/under of 42.5 looks incredibly safe. Watch for physical Kentucky back Chris Rodriguez to have his first 100-yard game and help Bowden get a 14-7 kind of win.
LSU doesn't let off the pedal
There's an expectation that LSU comes into this game against Mississippi flat, but that seems doubtful. The Rebels run the ball well, but LSU holds opponents to just 100.7 rushing yards per game. Given the crazy environments in three of the past four weeks, LSU might be tired, but it won't stumble in Oxford. Burrow might have a season low in passing yards, between load management and getting him out early, but that just means a big day for Clyde Edwards-Helaire, maybe 150 yards on the ground in a big Tigers win.
South Carolina pulls off another upset
The relative confidence of Carolina in Will Muschamp will be justified when his Gamecocks pull off a second big surprise of the season with an upset at Texas A&M. This A&M offense is good, but not elite. Carolina is banged up, but Ryan Hilinski could follow an ugly end-game against Appalachian State by flashing the skill set that won him the job in the first place. It might take some more Georgia-style magic, but Carolina just might have a little bit of that left.