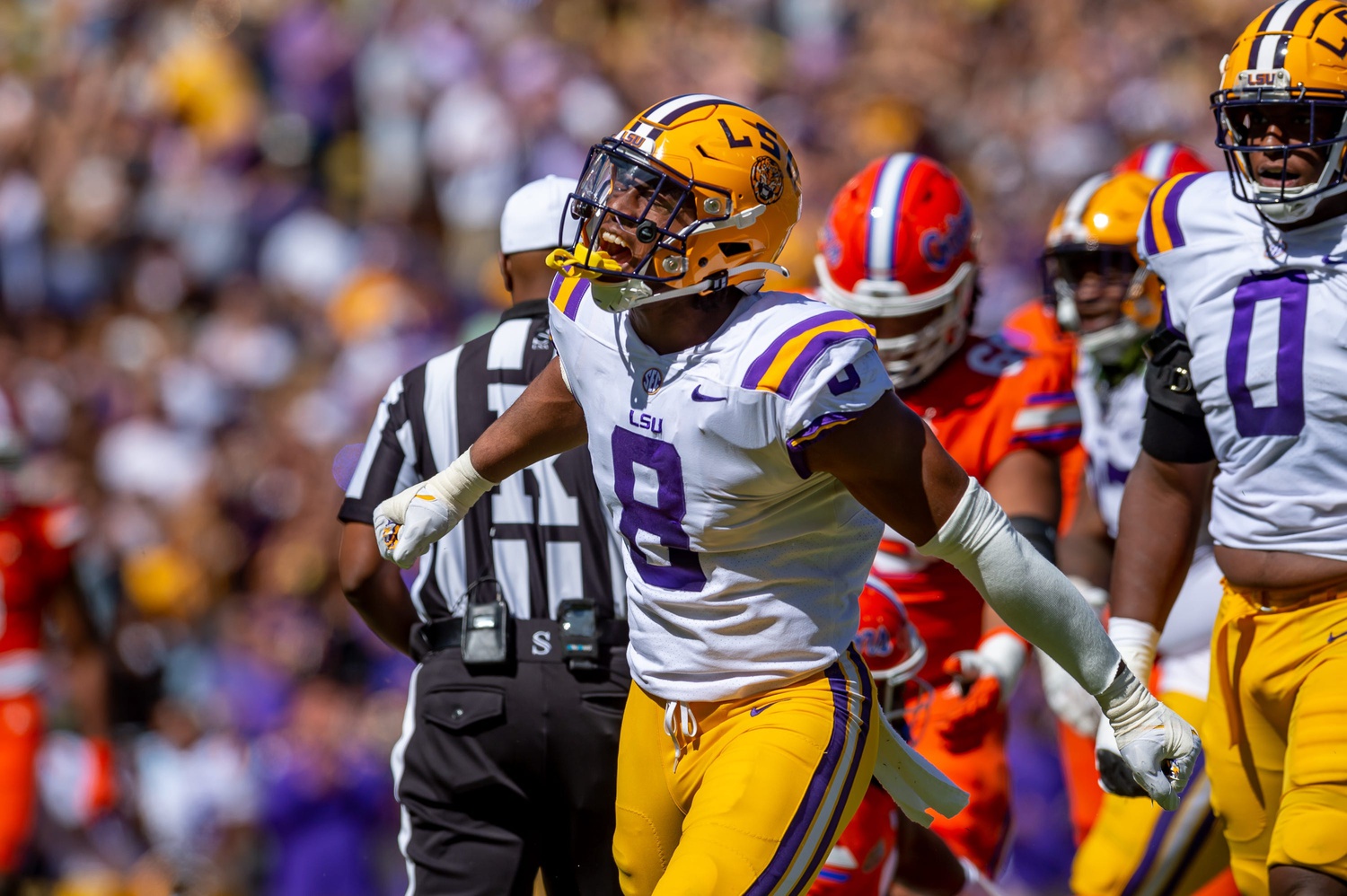 SEC
The 5 SEC defenses that are destined for improvement in 2022
I hate to be the bearer of bad news. I really do.
It brings me no joy to say "it ain't getting any better." Not every defense in the SEC can improve. There's no set formula. Returning starters doesn't always do the trick, and neither does retaining a certain coordinator.
Sometimes, "improvement" doesn't necessarily equal satisfactory performance. Last year, Florida and LSU experienced that on defense. LSU went from inexplicably allowing 34.9 points per game with Bo Pelini in 2020 to 26.6 last season. Florida allowed 30.8 points per game in 2020 and allowed 26.8 in 2021. Both coaching staffs were still fired in the midst of 6-win regular seasons.
Sorry. That's too much bad news.
The good news is that we're here to discuss which SEC defenses are destined for improvement in 2022. Just as I said when I outlined the SEC offenses that were destined to improve, a team that misses this list isn't necessarily doomed for regression in that department. It just means I have more questions about them and don't think that path to improvement is quite as clear as it is for these 5 teams.
So, let's get to that positive news about SEC defenses with better days ahead.
Mizzou
2021 finish — 33.8 PPG (No. 113 in FBS)
Why improvement is imminent — I'm sure there's a portion of the Mizzou fan base who would've preferred I ended this section with "because Steve Wilks is gone." I, however, refuse to do that. I'll instead point to the fact that despite the Tigers having an absolutely dreadful run game for the majority of the season, they actually finished the year with an improved front and only 2 of the final 6 opponents hit the 30-point mark. The Tigers got a facelift at the defensive coordinator position with Blake Baker coming over from LSU. He inherited a group that returns 78% of last year's defensive production, including the underrated edge duo of Trajan Jeffcoat and All-Bang The Drum Team member Isaiah McGuire, who quietly finished with 14 tackles for loss. Kris Abrams-Draine should lead an improved secondary, as well. There's no reason Mizzou can't at least flirt with mediocrity on defense.
LSU
2021 finish — 26.6 PPG (No. 70 in FBS)
Why improvement is imminent — As weird as it sounds, LSU actually figured things out without Derek Stingley Jr. and Eli Ricks, so don't tell me their departures are why LSU will regress. In November, the Tigers were a top-20 defense despite the fact they faced Alabama, Arkansas and A&M. Even more impressive was the fact that LSU had the nation's No. 7 run defense in November even though it faced Brian Robinson, the Hogs' top-ranked rushing attack in the SEC and the Isaiah Spiller/Devon Achane duo. Obviously, it's a new defensive staff, led by Matt House. But there are a ton of promising returning pieces in that front 7 with BJ Ojulari, the promising Ali Gaye, Jaquelin Roy and Maason Smith. That's the foundation. That group can rush the passer and stop the run without putting so much pressure on the defensive backfield, which is huge considering how many new faces LSU has in the secondary via the transfer portal. This has the makings of a potential top-5 SEC defense.
MSU
2021 finish — 25.9 PPG (No. 62 in FBS)
Why improvement is imminent — MSU is the perfect example of a defense where some of the raw numbers don't look particularly special (No. 62 in FBS in scoring & No. 71 vs. the pass), yet those who watch them on a weekly basis see it goes beyond that. Zach Arnett has done a tremendous job implementing his 3-3-5 defense and doing the heavy lifting at some key moments while Mike Leach's Air Raid was still in "beginner" mode. It's one thing to return a ton of defensive production, which MSU does (No. 1 in the SEC and No. 8 in FBS). It's another to return legitimate All-SEC candidates at each level. Nathan Pickering, Jett Johnson (another All-Bang The Drum Team selection), Tyrus Wheat and Emmanuel Forbes are all capable of doing just that. Don't forget that despite the somewhat mediocre raw numbers, MSU was still No. 3 in the SEC against the run. If they can be healthy at the pass-rusher positions this year, a top-4 finish in the SEC is very much in play for the MSU defense.
Arkansas
2021 finish — 22.9 PPG (No. 39 in FBS)
Why improvement is imminent — Last year, I wrote why the Arkansas defense was the best bet to improve of any SEC unit. That proved to be true. Arkansas went from No. 97 to No. 39 nationally because it improved by 12 points per game. Mind you, that was essentially with Jalen Catalon out for half the season. This year, even with losing ageless veterans like Grant Morgan and Hayden Henry, I expect Barry Odom's group to take another step forward. In addition to a healthy Catalon and Bumper Pool back as the veterans of that group, I loved the Drew Sanders addition from Alabama. He has a chance to be Arkansas' first double-digit sack guy in a decade. If he can become a force, I like the chances of Arkansas getting better on the back end with fellow SEC transfers Latavious Brini (Georgia) and Dwight McGlothern (LSU). It might be daunting to know what awaits in the SEC West, but we just watched Auburn have a top-30 defense in FBS, and I'd argue there are better pieces in place in Year 3 with Odom.
Alabama
2021 finish — 20.1 PPG (No. 18 in FBS)
Why improvement is imminent — Let's stop pretending the defensive standard is still at 2009-17 levels. That 9-year stretch never saw Alabama finish worse than No. 6 in FBS. Just for a little perspective, Georgia hasn't had a top-6 defense in consecutive years since 2002-03. I say that because improvement doesn't necessarily mean I expect Alabama to allow 10 points per game. With the way the Tide lights up scoreboards now, I think the raw numbers will still not be at that level because when Will Anderson, Dallas Turner and Jordan Battle are drinking Gatorade on the sideline for the entire 4th quarter, teams will score. Having said that, those 3, along with Byron Young and Eli Ricks, all have legitimate All-American upside. That's scary. While I still have some questions about the middle of that Alabama defense, it's hard to envision this group not at least getting back to being a top-10 unit in the sport.