SEC
Tracking the AP poll movement: Week 4
Each week we will show SEC fans around the country how the SEC teams have moved up and down in the AP poll.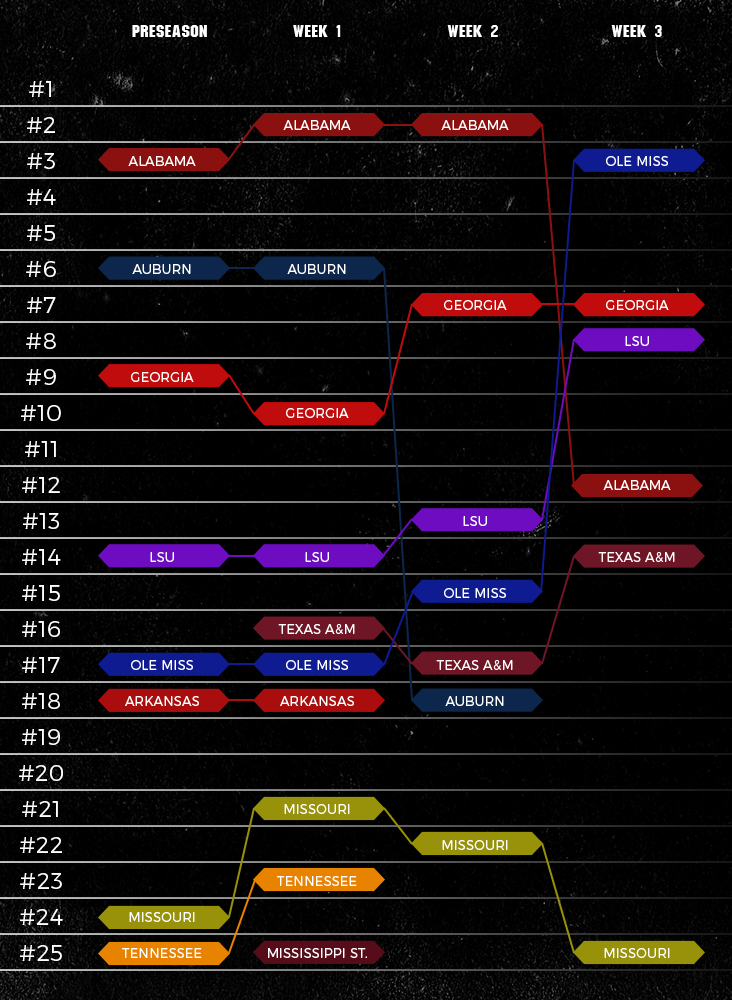 Notable moves:
Ole Miss catapulted to tied for the No. 3 slot after the Rebels won on the road in Tuscaloosa knocking off the Crimson Tide. Alabama fell outside the top ten for the first time since 2010.
Auburn dropped out of the top 25 after its loss to LSU.
LSU joined Georgia and Ole Miss in the top ten after beating Auburn.