SEC
Week 4: Sad fans are sad
We bring you the best of sad fan shots from the weekend of college football. Be sure to tweet the best ones as they happen on Saturdays to @SDS.
The LSU fans that made the trip to Syracuse had brief moments of nervousness and even sadness:
Florida fans were quite sad as they figured the ten-year win streak against Tennessee was ending (until of course Grier threw the game winning touchdown pass).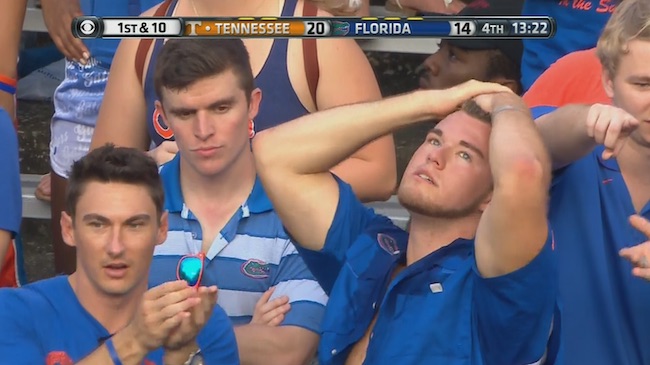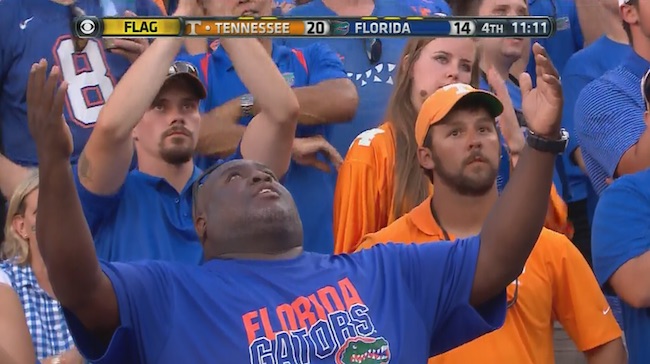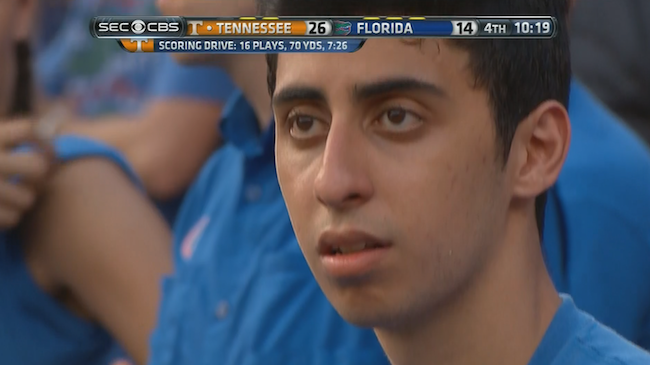 After the late game heroics by the Gators, the Tennessee crowd that made their way to Gainesville was quite sad: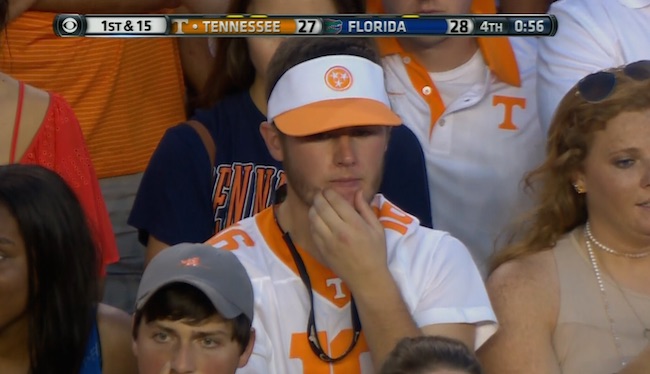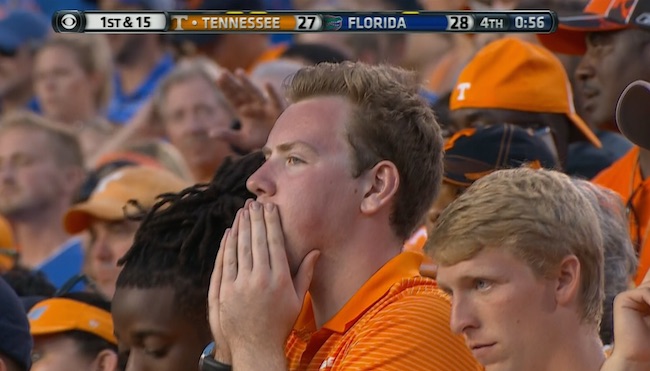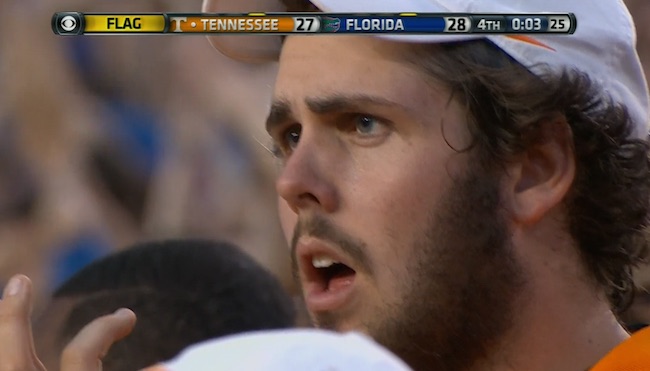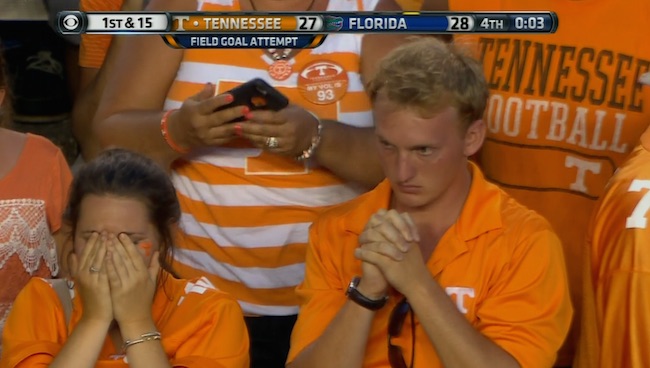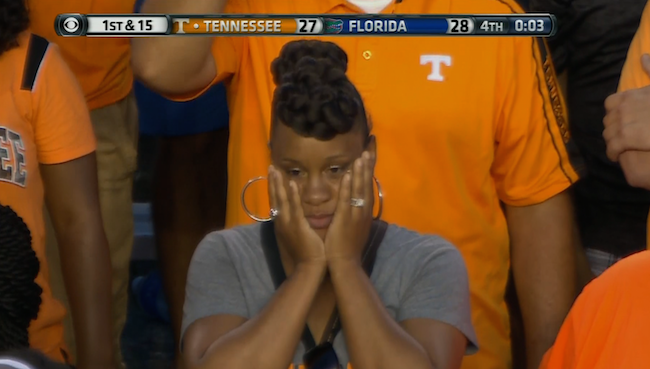 https://twitter.com/annie_lee11/status/648146666684567552
Ole Miss won against Vandy, but there were a handful of sad moments throughout: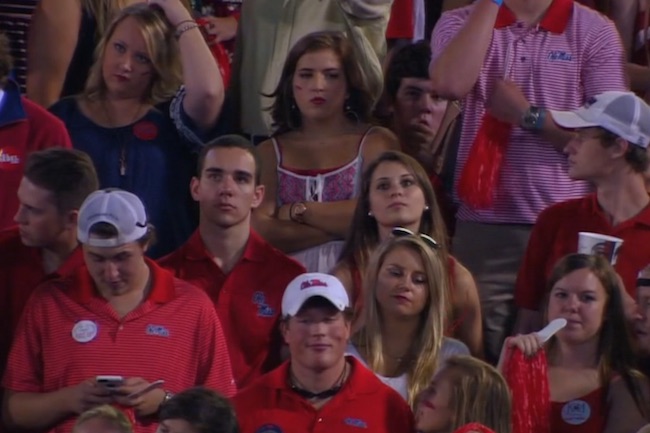 It's been a long season for Auburn fans: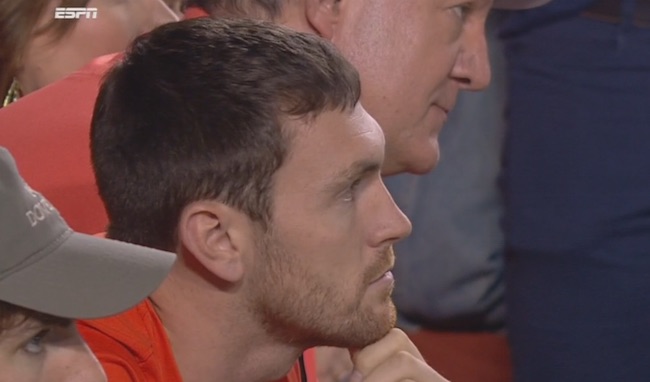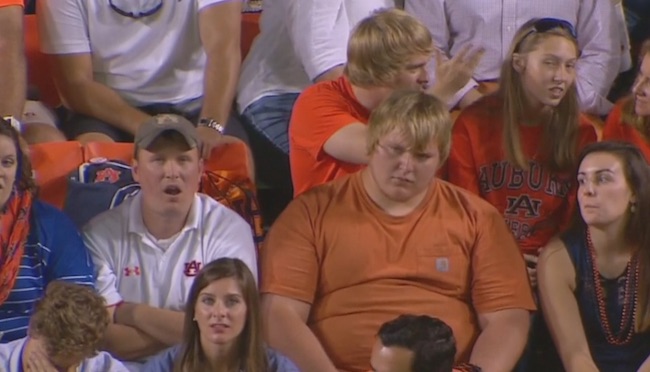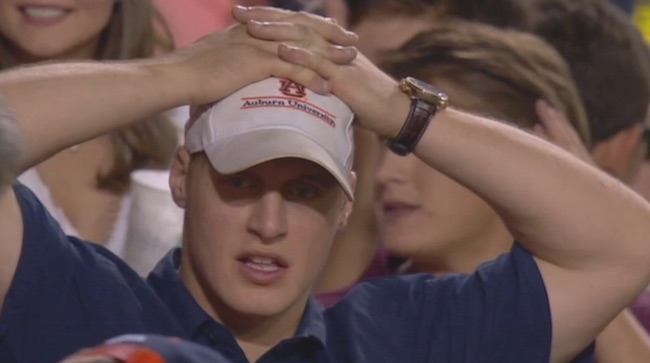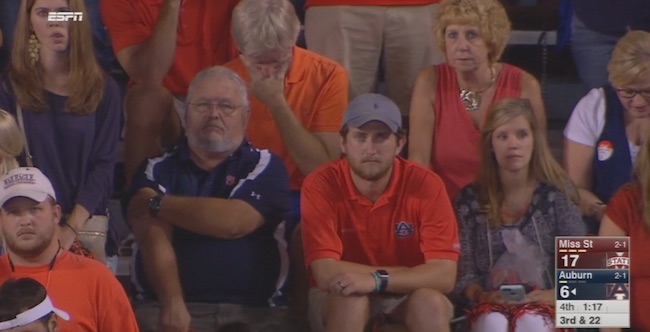 S/o to my roommate for these hilarious sad fan pics. @SDS pic.twitter.com/ouZcqlvFCS

— Jaylen Mayfield (@jayyy_jermaine) September 27, 2015
Texas A&M fans were sad about the Aggies' performance against Arkansas: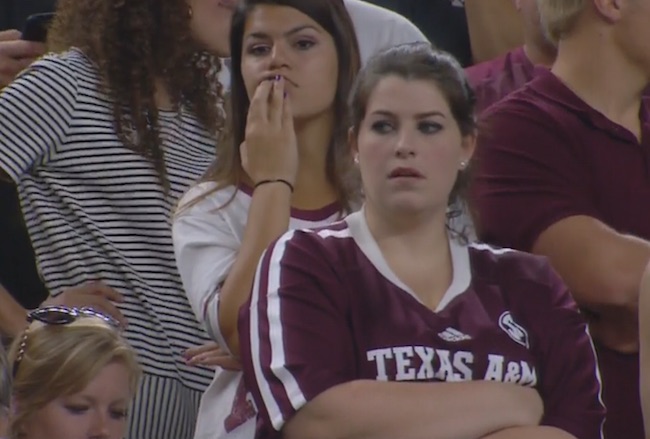 Arkansas fans were excited to knock off Texas A&M, but it was not to be.