FanDuel Texas Sportsbook App Review & Launch Details
Sports fans in the Lone Star state are gearing up for the arrival of FanDuel Texas Sportsbook as the excitement continues to build. It shouldn't be long before Texas sports betting is legalized, paving the way for the launch of some of the industry's most impressive wager operators like FanDuel Sportsbook.
While sports betting may not be available yet for Texans, there are a host of states throughout the country where sports betting has already been legalized and launched. Users located in states where online sportsbooks are legal and launched can act now to take advantage of the top FanDuel Sportsbook promo code and receive a cool $1,000 No-Sweat First Bet at sign-up.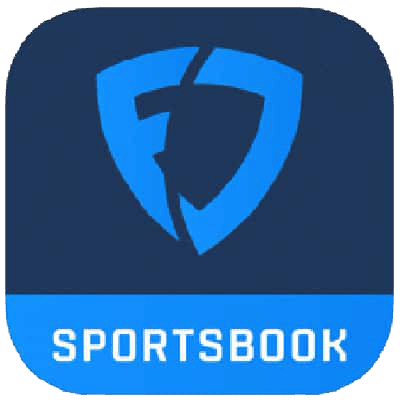 FanDuel Sportsbook
States: OH, MD, MA, LA, KS, NY, TN, NJ, PA, IN, IA, IL, WV, MI, CO, VA, AZ, CT
21+ and present in a state with legal sports gaming. Gambling problem? Call 1-800-Gambler.
NO-SWEAT BET: $1,000!
SIGN UP BONUS
The launch of Texas online betting couldn't be coming at a better time, as the University of Texas is now confirmed to join the ranks of the SEC in 2025. Given ample time to launch the operation, prospective Texas bettors should have access to both online and retail brick-and-mortar sports books when UT kicks off its first football season in the SEC.
Before everything goes live, let's get into all the specifics regarding FanDuel Texas Sportsbook including a complete review of the mobile app, expected promos/bonuses, as well as launch details.
FanDuel Texas Sportsbook Launch Details
The state of Texas has not yet legalized sports betting, but that shouldn't be the case for much longer. Lawmakers have been pushing to green-light the industry, and while unsuccessful to this point, the position remains a popular one. State officials are very much pushing to launch online sports betting, and with backing from major public figures, the push should continue.
With no delay, fresh legislation has been introduced in 2023 attempting to legalize Texas sports betting. And while an official launch period has not yet been specified, the move to legalize the industry is picking up steam with major players voicing public support.
🇺🇸 FANDUEL TX SPORTSBOOK
❗️ TX Legal Betting Status
❌ Online: No
❌ Retail: No
⭐️ FanDuel TX Availability
❌ Online: No
❌ Retail: No
✍️ Expected TX Sign-Up Offer
💰 $1,000 No-Sweat First Bet
🚨 Promo Code
Not Required
💲 Minimum Deposit
$10
✅ Minimum Betting Age
21
🎲 Betting Requirement
1x
➡️ App Platforms
iOS (Apple App Store), Android (Google Play), Web Browser
📲 Listed As
FanDuel Sportsbook
❗️ Seller
FanDuel
🇺🇸 States Available
AZ, CO, CT, IL, IN, IA, KS, LA, MD, MI, NJ, NY, PA, OH, TN, VA, WV, WY
🎰 Retail Partner
TBD
⏰ Expected TX Launch Date
Potentially 2023
Texas Sports Betting Status
While a variety of states throughout the country have already made online sports betting a legal reality, Texas bettors are still awaiting a launch. Seeing that neither online sports betting nor retail sports betting has yet been approved by state officials, awaiting users will need to be just a bit more patient.
Once everything is finally ready to go, Texas bettors will likely have a number of impressive sportsbook options to choose from. Going by what has been seen in other states to this point, FanDuel Sportsbook should be one of the top options available on day one of TX sports betting. With so many successful operations in other locations, users in Texas should be well aware of FanDuel when online sports betting goes live.
Prospective bettors in Texas can expect to get their hands on profitable sign-up promos and bonuses at the initial launch. The trademark FanDuel Sportsbook welcome offer provides a whopping $1,000 No-Sweat First Bet for new users.
Texas Sports Betting History
Just like most states in the country, Texas truly started its quest for legal sports betting in 2018. That year, the Supreme Court reversed the Professional and Amateur Sports Protection Act of 1992, which had previously outlawed the sports betting industry for over 25 years. The decision gave the power back to each individual state to then decide for itself on the subject of legalized sports betting.
To no surprise, Texas was not exactly the first state to jump at the opportunity to legalize sports betting. However, the ball got rolling in 2019 after Texas lawmakers brought House Bill 1275 to the floor. While HB 1275 was ultimately unsuccessful, it did mark the first effort to legalize. Then in the year 2021, House Bill 2070 was filed, this too aiming to green-light the sports betting industry in Texas. After high hopes initially, HB 2070 was also a failing effort in the end.
However, Texas lawmakers have not been put off in their attempts to pass the necessary legislation. In the very early onset of 2023, SB 715 and SJR 39 were filed by Sen. Lois Kolkhorts (R-18), while HB 1942 and HJR 102 were introduced by Rep. Jeff Leach (R-67). The 2023 bills have all been brought to the floor with the intent to permit Texas sports betting.
The 2023 attempts will be fascinating to watch play out due to the nature of their approach. Some of the legislation introduced in 2023 attempts to fast-track the sports betting industry by legalizing it through a number of professional sports franchises in the state. If the legislation is approved, an amendment to the Texas constitution would then be voted on during the November 2023 general election ballot.
FanDuel Sportsbook Review
The following is Saturday Down South's comprehensive FanDuel Sportsbook review:
User Interface
FanDuel Sportsbook is a top option for new users thanks in large part to the impressive mobile sports betting app. The mobile sportsbook app is available on iOS (Apple App Store) and Android (Google Play Store) platforms. FanDuel Sportsbook can also be accessed in a website setting on traditional web browsers.
To get started on FanDuel, click the Login/Register button in the top right corner of the screen. Just below the account login tab, a scrolling menu of icons for various leagues/sports will be displayed for users to quickly view upcoming games and betting lines by category. In addition to the league icons, there will be an icon for free-to-play contests where users can win awesome cash prizes.
Below the scrolling menu of icons, a number of FanDuel Sportsbook promos and bonuses are available for users to select. It's worth noting that many of the promos are available for both new and existing users on FanDuel. All the way at the bottom of the screen, users will find five very important tabs to access some of the most important areas of the sportsbook. The buttons at the bottom of the screen are Home, All Sports, My Bets, Refer, and Account. These will all be very frequent clicks when using the FanDuel Sportsbook mobile app.
New users will find the FanDuel app to be very easy to navigate, and it will certainly be a great place for bettors in Texas to get started.
Sportsbook Features
There are a number of standout features that help to make FanDuel Sportsbook one of the top options in the industry.
Same-Game Parlays
In addition to traditional parlays, FanDuel Sportsbook provides the ability to bet Same-Game Parlays. This is a great way to increase the odds and potentially multiply your winnings, all within one game. FanDuel offers two different methods to play a Same-Game Parlay, the first is creating your own by stacking together multiple eligible betting lines from the same game. The other way to play a Same-Game Parlay is by selecting a pre-made bet. Click on the Popular Same-Game Parlay list on the homepage to see what FanDuel bettors are playing, and select one of the pre-arranged bets that has what you're looking for.
Early Cash-Out
Another user-friendly feature on FanDuel Sportsbook is Early Cash-Out. With Early Cash-Out, users can call their bet ticket and make sure to walk away with winnings before the wager takes a wrong turn. It's extremely useful for playing parlays, giving users the ability to cash out early rather than leaving it up to the final leg of the bet. Early Cash-Out is also very helpful for accidental wagers, just click on your bet slip and cash out before the game starts to recall your accidental bet.
FanDuel TV
Debuting in September 2022, FanDuel TV is a new feature from FanDuel Sportsbook providing even more sports betting content for passionate fans. FanDuel TV is a relaunch of the TVG channel which previously focussed on horse racing content. With big-name personalities like Kay Adams, Pat McAfee, and more, FanDuel TV is here to stay with endless hours of original content.
Deposit Methods
There are a number of methods for users to deposit funds into their FanDuel sports betting accounts, including:
Credit/debit card
Online banking
PayPal
VIP ACH Check
Wire transfer
DraftKings Gift Card
Play+ Prepaid Card
Withdrawal Methods
FanDuel Sportsbook also provides users with options to withdraw funds from their accounts, including:
Online banking
PayPal
VIP Preferred eCheck
Wire transfer
Check by mail
Users should note that certain withdrawal methods on FanDuel can carry processing times.
All Sports On FanDuel
Bettors on FanDuel Sportsbook will have a wide variety of sports to wager on. The impressive list includes both domestic and international sports/leagues, collegiate and professional action, and more. The list of available sports to bet on FanDuel is as follows:
Australian Rules Football
Auto Racing
Baseball
Basketball
Boxing
College Basketball
College Football
Cricket
Cycling
Darts
Football
Golf
Hockey
MMA
Motor Racing
Rugby
Soccer
Tennis
FanDuel Sportsbook carries as impressive a list of sports as any that prospective Texas bettors might find.
How To Register For FanDuel Sportsbook Account
Expect to see FanDuel listed as one of the first available options when Texas officially launches online sports betting. The registration process on FanDuel Sportsbook is very easy to complete, and it should be the same as in all other states where online sportsbooks have already been legalized and launched.
FanDuel Texas Sportsbook users will be required to provide the following information in order to register for an account:
Full legal name
Email address
Residential address
Date of birth (must be at least 21 years old)
Phone number
Users in Texas will need to be at least 21 years old to be eligible for sports betting account registration. It should also be pointed out that users will need to enable the location services for their access device when using the FanDuel app. This is to confirm they are within legal sports betting boundaries.
FanDuel Sportsbook Promos & Bonuses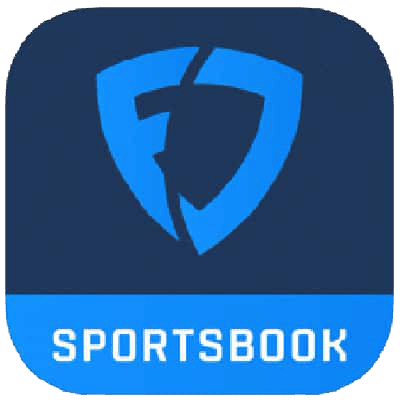 FanDuel Sportsbook
States: OH, MD, MA, LA, KS, NY, TN, NJ, PA, IN, IA, IL, WV, MI, CO, VA, AZ, CT
21+ and present in a state with legal sports gaming. Gambling problem? Call 1-800-Gambler.
NO-SWEAT BET: $1,000!
SIGN UP BONUS
$1,000 No-Sweat First Bet
The impressive $1,000 No-Sweat First Bet is the standard welcome offer from FanDuel Sportsbook. With this promo activated, users will receive up to $1,000 in assurances protecting their first real-money wager against a loss. That means if the users' first real-money wager loses, FanDuel Sportsbook will refund the total amount of the wager (up to $1,000) via bonus bets. Do note that users are not required to wager the full $1,000 to activate this promo. Rather, $1,000 is simply the limit for the first bet, the promo will be activated once a minimum deposit of $10 is made.
Profit Boost
Take advantage of Profit Boost as a great way to increase your winnings on FanDuel Sportsbook. Profit Boosts can be automatically added to a user's account by FanDuel, as well as being claimed via opting into specific promos and bonuses. To apply your Profit Boost, simply find your preferred wager, add the wager to your betslip, click on the betslip, and make sure to select the Profit Boost before you confirm your bet selection.
Refer A Friend
An added way to maximize the fun on FanDuel is by referring friends for bonuses. Users can refer a friend to join FanDuel and receive $50 in bonus bets when that friend signs up for an account. To refer a friend, find the referral link using either the Refer or Earn $$$ icons, then copy and paste the link to send to a friend. When that user signs up, both FanDuel users will receive $50 in sportsbook bonus bets. Bonuses are paid out within 72 hours of the referral, and it should be pointed out there is a maximum of five referral bonuses per user for every 30 days ($250 maximum sportsbook referral bonuses).
Texas Teams To Bet On FanDuel
Already locked in to join the SEC in 2025, the University of Texas will enter a new world of college football in the very near future. Longhorns fans are certainly ready for the major move, as the once Kings of college football look to ascend back to their throne. With the prospects of launching both online and retail sportsbooks in the near future, Texans should have ample opportunity to wager on all their favorite hometown teams, and soon.
Texas Collegiate Sports Teams
Baylor University Bears
University of Houston Cougars
University of North Texas Mean Green
Rice University Owls
Sam Houston State University Bearkats
Southern Methodist University Mustangs
Texas Christian University Horned Frogs
University of Texas Longhorns
Texas A&M University Aggies
Texas Tech University Red Raiders
Professional Texas Sports Teams
Dallas Cowboys (NFL)
Dallas Mavericks (NBA)
Dallas Stars (NHL)
Houston Astros (MLB)
Houston Rockets (NBA)
Houston Texans (NFL)
Texas Rangers (MLB)
Austin FC (MLS)
FC Dallas (MLS)
Houston Dynamo FC (MLS)
Pro sports fans in Texas will have no shortage of action to wager on either. With the state boasting at least one team in nearly all major sports, fans in the Lone Star State will always have a hometown team to bet on, no matter the season.
FanDuel Texas Sportsbook Expected Launch
While lawmakers in Texas have not yet been able to legalize the sports betting industry, there's no reason to believe their efforts will slow down anytime soon. In the early onset of 2023, multiple Texas legislators introduced new bills attempting to legalize in-state sports betting. The efforts in 2023 provide a new approach, as these bills attempt to legalize sportsbooks via Texas professional sports franchises.
Eventually, Texas will pass the necessary legislation to green-light the sports betting industry. The next phase of the process will likely see the state appoint a commission to oversee the launch process. This Texas state commission will then be responsible for approving licenses for various sportsbook operators, as well as setting an official launch date and pre-launch period.
Where Is FanDuel Available
Although it is not yet available in Texas, there are a number of states throughout the country where FanDuel Sportsbook has already been launched. Catch up on the status of FanDuel and sports betting legalization in the following states:
Legalized sports betting is catching fire throughout the country with more and more states moving to launch regulated sportsbooks.
FanDuel Sportsbook History
FanDuel Sportsbook was not actually a sportsbook when it first came to pass. In fact, the FanDuel group originated from Hubdub, which was a former news production site. When FanDuel first hit the public eye, it was in the form of a fantasy sports outfit, upon which FanDuel gained immense popularity among passionate sports fans.
Then in 2018 when the Supreme Court reneged on the Professional and Amateur Sports Protection Act of 1992, FanDuel moved quickly to capitalize on the newly re-founded sports betting industry. In that same year, FanDuel quickly acquired Ireland-based bookmaker firm Paddy Power Fair which led to the prompt launch of FanDuel Sportsbook.
FanDuel Sportsbook was rolled out to available states in the Northeast, where it has become a very popular option among regular bettors. With Texas inching closer and closer to the launch of online sports betting, users can expect to see FanDuel Texas available soon in the Lone Star state.
FanDuel Sportsbook Customer Service
There are a number of ways in which FanDuel Sportsbook users can contact customer support.
Live Chat
Users on FanDuel Sportsbook can speak directly with a customer service representative using the Live Chat feature. Scroll down to the bottom of the page on FanDuel Sportsbook and click the Support button. A secondary window will open, allowing you to access the Live Chat feature. Click on Chat Now and provide the required information. This is an attempt for FanDuel to streamline your request and connect you with the best available customer service rep.
Email
There is also an option to send a longer-form message to the FanDuel customer support team. Simply draft your email and send it to the FanDuel support email at: support@fanduel.com.
FanDuel Sportsbook FAQ
Is online sports betting legal in Texas?
No, the state of Texas has not yet legalized online betting: there have been multiple attempts to pass the necessary legislation for sports betting, however none have been successful to this point.
Is FanDuel Sportsbook available in Texas
No, FanDuel Sportsbook is not yet available in Texas: though it should be noted that multiple bills to legalize sports betting are now circulating the Texas legislative process.
What does it mean when a market is unavailable?
Unavailable market means the betting line you are trying to access is temporarily suspended: this is often seen in live betting situations, and can simply be the result of the live odds updating as the game is in-action.
How do I cancel a placed bet on FanDuel?
Use the Early Cash-Out feature to close your active bet ticket before the outcome of the game is decied: this also allows users to secure partial winnings or prevent further losses depending on the final outcome of the game.
FanDuel Sportsbook TX Competition
We do not target any individuals under the age of 21. We support responsible gambling. If you feel like you're losing control over your gambling experience, call 1-800-GAMBLER (NJ, PA, WV), 1-800-9-WITH-IT (IN), 1-800-BETS-OFF (IA), 1-888- 532-3500(Virginia) 1-800-522-4700 (NV, TN), 1-800-522-4700 (CO, TN), 1-855-2CALLGA (IL), 1-800-270-7117 (MI).
About Saturday Down South | Ethics and Editorial Standards | Privacy Policy | Terms and Conditions | Do Not Sell My Personal Information