Caesars Sportsbook Kentucky Promo: Snag a $100 Limited-Time Bonus
Utilize SDS's Caesars Sportsbook Kentucky Promo today in order to snag a limited-time $100 pre-launch bonus in KY: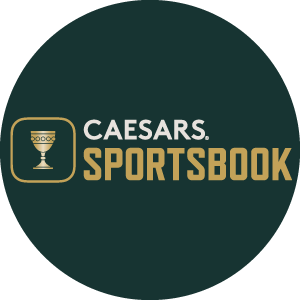 Caesars Sportsbook
KY only. 21+. Know When To Stop Before You Start.® Gambling problem? Call 1-800-GAMBLER.
If Thursday or Friday rolls around, and you decide to suddenly remember that, "Oh yeah … Saturday Down South informed me about this wonderful pre-launch bonus in my state; let's check that out," only to realize the window has viciously shut on your procrastinating face, don't get mad at us.
Procrastinators, please pay close attention: Now, today, this very moment is your last chance to capitalize on our amazing Caesars Kentucky Promo Code that's currently dishing out a tremendous $100 pre-registration bonus in the state of Kentucky:
Claim Your Caesars Sportsbook Kentucky $100 Pre-Registration Bonus Right Here
Now is the only time because this Thursday, Sept. 28, 2023, is when Kentucky online sports betting officially launches. So, while the official online sports wager machine officially commences in full, scooping up this $100 pre-registration bonus is no longer possible.
Sure, the launch of KY sports betting will bring with it plenty of sportsbook promo codes, but none will equal the overall competitive edge that the pre-launch offer does. We're talking about guaranteed bonus bets in an incremental fashion—so that you have a head start on the fierce competition.
Use Promo Code SOUTHKY to Claim the $100 Bonus
Snagging the Caesars KY pre-registration promo is a simple breeze. Making it that much easier are SDS's easy-to-follow guidelines below:
Make sure you're in Kentucky when activating the promo (and make sure it's before Sept. 27, 2023).
Use our Caesars Sportsbook KY Promo Code offer. You'll be directed to the Caesars Sportsbook betting website or mobile app (depending on the device you're currently using). If using a desktop device, the offer will send you to the web browser option. If using a mobile device, the link will direct you to the excellent mobile app, the iOS Apple App Store, or Android Google Play (depending on whether the app is downloaded on the phone yet).
Find and use the "GET STARTED" button that appears in front of a Caesars-inspired green background.
Provide the personal information asked of you, en route to creating a brand-new Caesars KY Sportsbook account. Examples include legal name, phone number, email, and last four digits of your social security number.
Finally, make a first-time deposit of at least $20 (that will be waiting for you once legal KY online sports gambling commences on Sept. 28.
The only thing left is patience (or impatience, for all we care). Thursday marks the first date for when you can officially start placing legal online wagers at Caesars Sportsbook Kentucky—with a tidy pre-registration bonus getting you started.
The Caesars KY Promo Code Worth $100: 4 Pieces of $25
Interestingly, this Caesars KY Sportsbook Bonus might be the most unique pre-launch bonus of the moment.
Unlike DraftKings KY Sportsbook, FanDuel KY Sportsbook, and BetMGM KY Sportsbook, which offer a clean $200 or $100 pre-registration bonus, the Caesars KY Pre-Launch Promo divides its $100 bonus into four separate pieces.
The initial $25 will be available for you on day No. 1—Sept. 28, 2023. But an additional $25 bonus arrives on three separate dates shortly thereafter.
On each ensuing Monday, another $25 pre-registration bonus is set to flood the pre-registrant's Caesars KY Sportsbook account. And to use, that's one whale of a way to get each sports betting week started.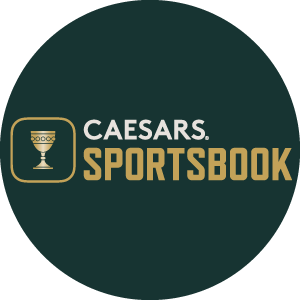 Caesars Sportsbook
KY only. 21+. Know When To Stop Before You Start.® Gambling problem? Call 1-800-GAMBLER.
The Best KY Pre-Launch Bonus Codes at SDS
If you've already signed up for the Caesars KY Pre-Launch Promo, or you're simply after more incremental bonus bets, check out every KY Pre-Launch Promo Code SDS currently has live and available (but only for a short while):