TEXAS A&M
Mike Elko thanks Texas A&M in farewell note on Twitter
Mike Elko is leaving Texas A&M to become the head coach at Duke, replacing David Cutcliffe.
He has been at Texas A&M since 2018 as the defensive coordinator on Jimbo Fisher's staff, but now he'll head to the ACC to become a head coach for the first time.
On his way out, though, he posted a classy farewell note thanking Fisher, Texas A&M fans, players and fellow assistants on his Twitter account:
— Coach Mike Elko (@CoachMikeElko) December 11, 2021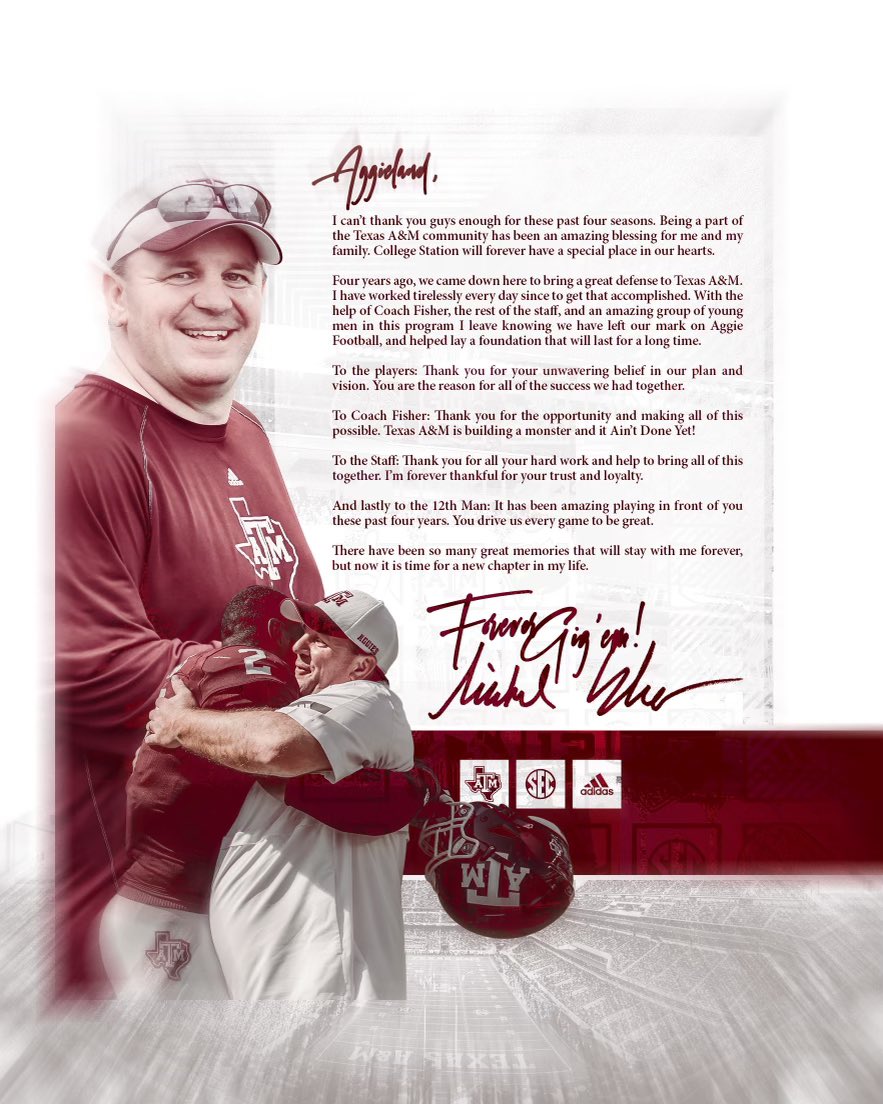 Duke finished the 2021 season 3-9 overall, with an abysmal 0-8 mark in ACC play. Elko will have his hands full turning things around for the Blue Devils.
Now, we'll see where the Aggies turn for a new defensive coordinator.