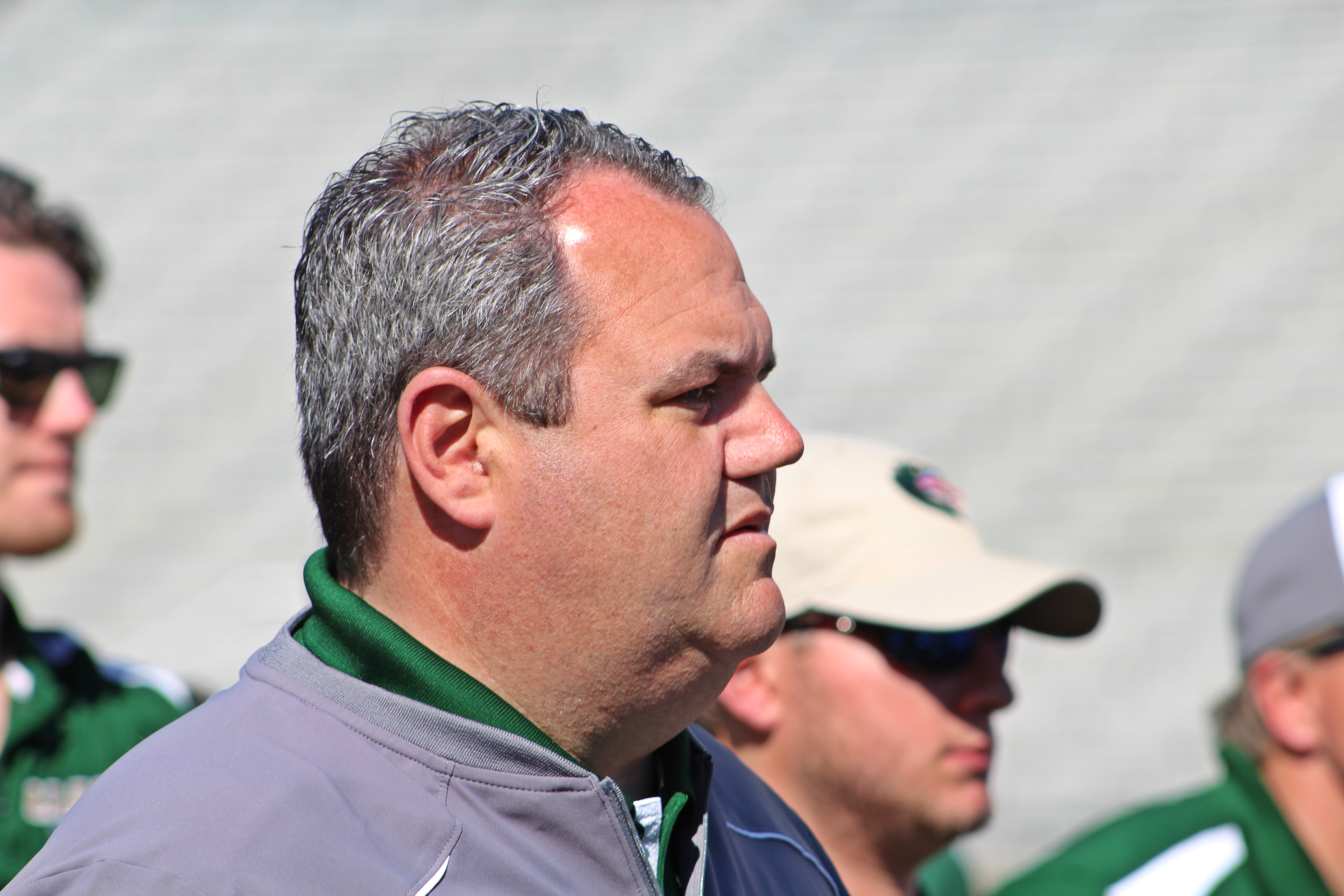 TENNESSEE
Familiar Tennessee, SEC faces help relaunch UAB football
BIRMINGHAM, Ala. — The UAB football shutdown on Dec. 2, 2014 drew attention from across the college football landscape as people wondered why the 23-year-old program – with wins over LSU, Mississippi State, Baylor and TCU in its brief history – would cease to exist.
UAB alumni, fans, students and people across Alabama and the country voiced their displeasure.
The voices were heard, and football returns to UAB this fall – with faces and names that should be familiar to SEC fans. The Blazers, who are part of Conference USA, will play at Florida in November. They are scheduled to travel to Texas A&M in 2018 and Tennessee in 2019.
There are threads of Vols orange throughout the program.
UAB has a wide receiver by the name of Alvin Harper Jr., son of the Alvin Harper who was a star at Tennessee and a two-time Super Bowl champion with the Dallas Cowboys.
Alvin Harper, Jr., son of VFL Alvin Harper, with a kickoff return in UAB's spring game. @AHarpJr pic.twitter.com/g5eXQRA9OP

— Dan Harralson (@danharralson) April 5, 2017
The Blazers' offensive coordinator is Les Koenning, a long-time offensive coordinator at SEC schools Alabama (2001-2002), Texas A&M (2003-2007) and Mississippi State (2009-2013). Former Vanderbilt quarterback Larry Smith (2008-2011) is a wide receivers coach.
https://twitter.com/coach_smith10/status/859194384960696320
Casey Woods is UAB's inside wide receivers and tight ends coach. Woods began his coaching career as a graduate assistant at his alma mater, Tennessee, in 2008. He played in 41 games for the Vols from 2003-2007 as a wide receiver and holder.
From 2009-2011, Woods served as an offensive quality control assistant at Auburn, winning a national championship in 2010 and returned to Auburn from 2013-2015 as the Director of Player Personnel after one season at Arkansas State under Gus Malzahn.
Kyle Tatum is the defensive line coach. He played on the offensive and defensive line for Alabama from 2002-2006. Blake Shrader is coaching cornerbacks for the Blazers and played safety at Auburn from 2004-2007 and also held the defensive quality control position from 2008-2009 at Auburn.
"You can see it coming out at you from the interstate, it's changing the landscape and skyline of the city." -- UAB AD Mark Ingram, describing the new football operations facility.
Then there is Mark Ingram. Not the 2009 Heisman Trophy winner at Alabama, but the former long snapper at Tennessee. Ingram was named UAB's athletics director on May 1, 2015, and football was reinstated a month later.
Vision becomes reality
Since his playing days at Tennessee during the Peyton Manning era, Ingram has solidified himself within college athletics. He has spent time at SEC institutions Georgia (assistant AD 2006-2008), Missouri (assistant AD 2002-2006) and his alma mater (two stints at Tennessee). While at Tennessee, Ingram served as Assistant Director of Development (1998-2002) and Senior Associate Athletics Director (2007-2012).
Now Ingram is counting down the moments until kickoff.
"You spend so much time on details, you get immersed in it, and you have moments like the spring game, you take a deep breath and look at the crowd, it's very surreal," Ingram told Saturday Down South.
The shutdown drew national attention, but so has the relaunch. Money has been raised for facilities and other areas that will help the UAB football program grow.
Since the start of the 2015 giving year, UAB's Brad Hardekopf (Associate Athletics Director for Development) told Saturday Down South that the UAB Athletics Campaign has generated more than $43 million pledged to support Blazers athletics.
In addition to the $17.2M raised in pledges to support the return of UAB football, bowling and rifle, who were also shut down, over $21M has been pledged to date toward the new Football Operations Center and Legacy Pavilion.
"You can see it coming out at you from the interstate, it's changing the landscape and skyline of the city," Ingram glowed when describing the new football operations facility that is currently under construction.
Football's return even caught apparel giant Under Armour's attention. Under Armour struck a "mutual agreement" with UAB to be part of the anticipated return as Ingram described it.
"It's huge. We had a great relationship with Nike, but Under Armour recognized the uniqueness and what was special about the return," he said. "Under Armour stepped up in a special way by wanting to be a part of all the emotion in what's going on here. It wasn't purely a business decision, it was also for the love of college football."
The deal is a seven-year agreement that started on June 1, 2016. UAB's product allowance will start at $1,075,000 and the school also will receive a $50,000 rights fee each year.
Crunching numbers, raising money and spending in the needed areas is what Ingram relishes in. His stops along the way helped him grow as an athletics director. He said this is the perfect time for UAB and the former Volunteer to be together.
"I worked at Tennessee twice with stops at Missouri and Georgia in between. When I went back to Tennessee, the athletics director at the time, Mike Hamilton, knew I liked construction," he said. "He wanted me to help with renovations across campus, so I raised money and worked on design. So I learned a lot, especially at a state institution that can be complex. So the experience at Tennessee then helped me at my next stop, Temple. Not spending money all on certain things and spending accordingly between needs and wants has helped me get more done."
Ingram has a track record of getting people on board, donating for all of the right reasons, to prosper the athletics department based on necessities.
At Tennessee it was getting Charlie Anderson on board to build the Anderson Training Center. The 145,000-square-foot building includes an amphitheater-style team room, coaches offices, position meeting rooms, a dining hall, a players' lounge, a 7,000-square-foot locker room, a 22,000-square-foot, a multi-level weight room as well as a new training room and hydrotherapy area. It adjoins to both the 120-yard indoor football field and Haslam Field, Tennessee's two outdoor football practice fields.
"Charlie Anderson, who is now chair of the athletics committee, his brother Terry lives in Florence, Ala., and also played at Tennessee like Charlie. It's a phenomenal family that just does not love Tennessee, but they love and respect the transformational process that is college athletics. They see the young people that go through college athletics and develop into young leaders and they love seeing that. But the Anderson family helped us get off the ground with a $48 million addition."
April 1 was a special day for Ingram and his former boss John Currie. UAB held its spring game as Currie had his first official day on the job as Tennessee's AD. Ingram sees big things happening for his alma mater with Currie overseeing the Vols' athletics department.
"John hired me back to Tennessee when I was at Georgia. John was really involved in the Neyland Stadium master plan. When I was there we did the east and west clubs, the Tennessee Terrace, the locker room renovations, the Letterman's room, the Wolf-Kaplan recruiting room, the Stokely media center, and brick work from Gate 21 to the suites on the west side. That is what we were able to get done, about $120 million in work, and it taught me how it's done through ticket sales and gifts in securing money to build. I'm sure John will complete the south end zone and the east side."
Ingram realizes the state of Tennessee athletics, and feels confident that Currie can do big things for Volunteer athletics simultaneously, as he does the same at UAB.
"John is as hard as a working man that is in our business. He will go to work early everyday, on the treadmill at five in the morning – he's that guy, doing everything he can to make sure Tennessee regains its position as a national power athletically."
Read More
Tennessee sports betting officially launched on November 1, 2020. Tennessee was the first SEC state to legalize sports betting.