Former 4-star recruit announces Tennessee football career over due to injuries
Tennessee defensive lineman Andrew Butcher announced Monday that his college football career is over due to medical reasons.
Butcher, a four-star prospect who signed in 2015, shared a note on his Twitter account stating that after multiple major surgeries he would not be returning to the football field.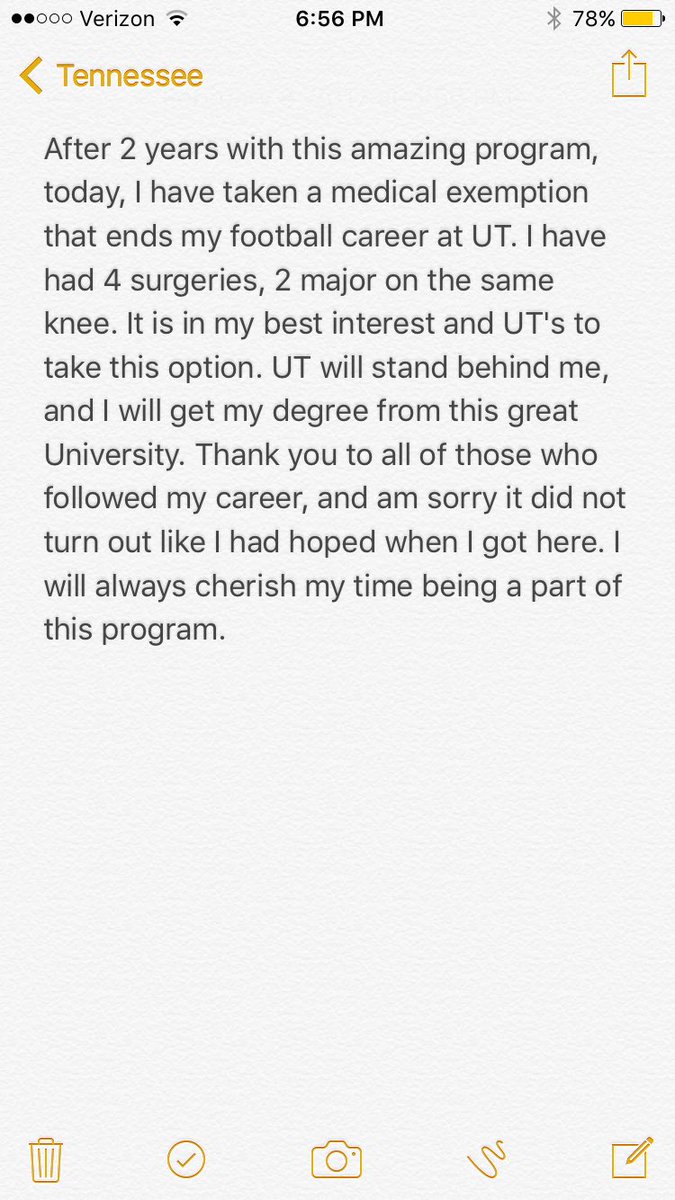 By taking a medical exemption, Butcher will continue to be on scholarship as a UT student in pursuit of his degree.
As a prospect out of Alpharetta (Ga.), Butcher was ranked the No. 17 strong-side defensive end of the 2015 class by the 247Sports Composite.