TENNESSEE
Former Tennessee assistant Jon Gruden pays tribute to Johnny Majors after legendary coach's death
Las Vegas Raiders coach Jon Gruden got his start in the coaching profession as a graduate assistant in 1986 and 1987.
That time coincided with Johnny Majors' time as the Vols' head coach. So, when Majors passed away at the age of 85 on Wednesday, Gruden took the news hard.
On Wednesday evening, Gruden paid tribute to his former boss. You can read his statement below:
Life lessons. Football lessons.

Words from @Raiders head coach Jon Gruden: pic.twitter.com/E6y6DhiKpz

— Tennessee Football (@Vol_Football) June 3, 2020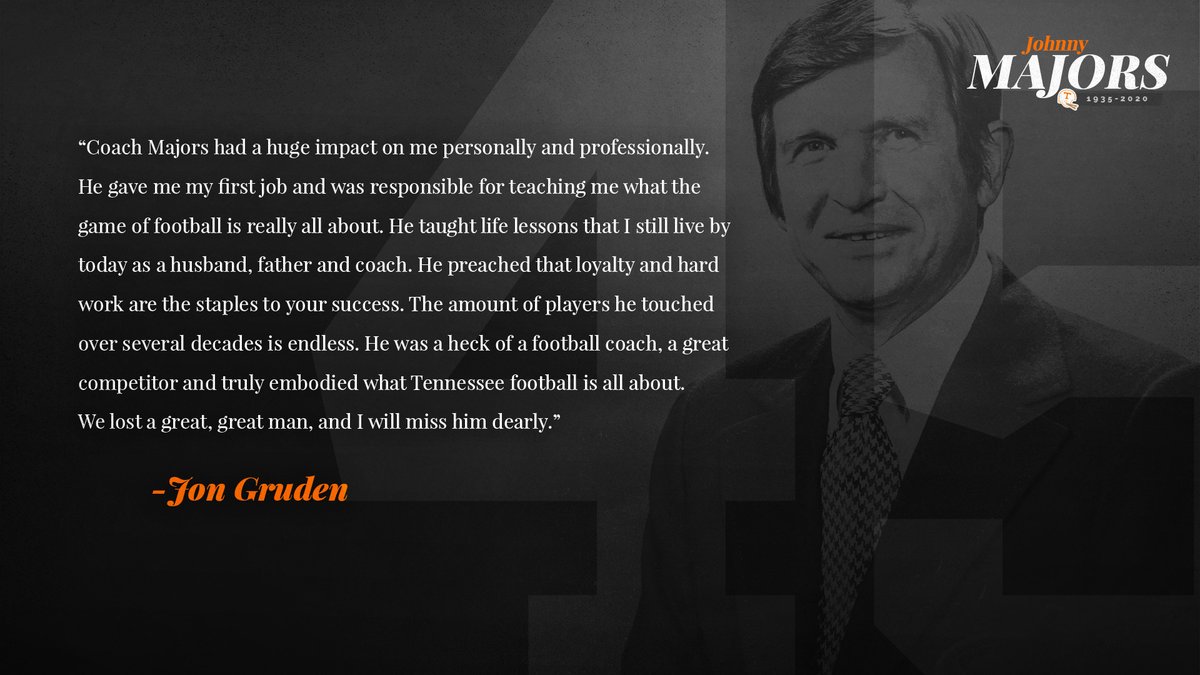 "Coach Majors had a huge impact on me personally and professionally," Gruden's statement said. "He gave me my first job and was responsible for teaching me what the game of football is really all about. He taught life lessons that I still live by today as a husband, father and coach. He preached that loyalty and hard work are the staples to your success. The amount of players he touched over several decades is endless. He was a heck of a football coach, a great competitor and truly embodied what Tennessee football is all about. We lost a great, great man, and I will miss him dearly."
Majors went 116-62-8 during his 15-plus seasons at the helm of the Vols program. He won 3 SEC titles during that time.
Read More
Tennessee online sports betting officially launched on November 1, 2020, and many of the largest sportsbooks are live and operating in the volunteer state. Tennessee is only one of a handful of SEC football states with legalized sports betting.