LOOK: 9-year-old Vols fan pens letter to Jeremy Pruitt asking for his help in getting a dog
For 11 straight years, Alabama has defeated Tennessee on the Third Saturday in October. Some of those games have been close, others… not so much.
Things aren't likely to change this fall, but the Vols are excited for the first year under new head coach Jeremy Pruitt, who will be tasked with turning things around in Knoxville.
This year's game against Alabama will take on a special meaning for one 9-year-old fan, though, as her dad told her she could have a dog if the Vols beat the Tide. Below, you can see the letter she wrote to Pruitt explaining her situation:
My daughter wrote a letter to Tennessee football coach @CoachJPruitt. It seems she took my deal to ❤️ pic.twitter.com/Qsb5u41b4f

— JESSE SMITHEY (@5StarPreps) July 12, 2018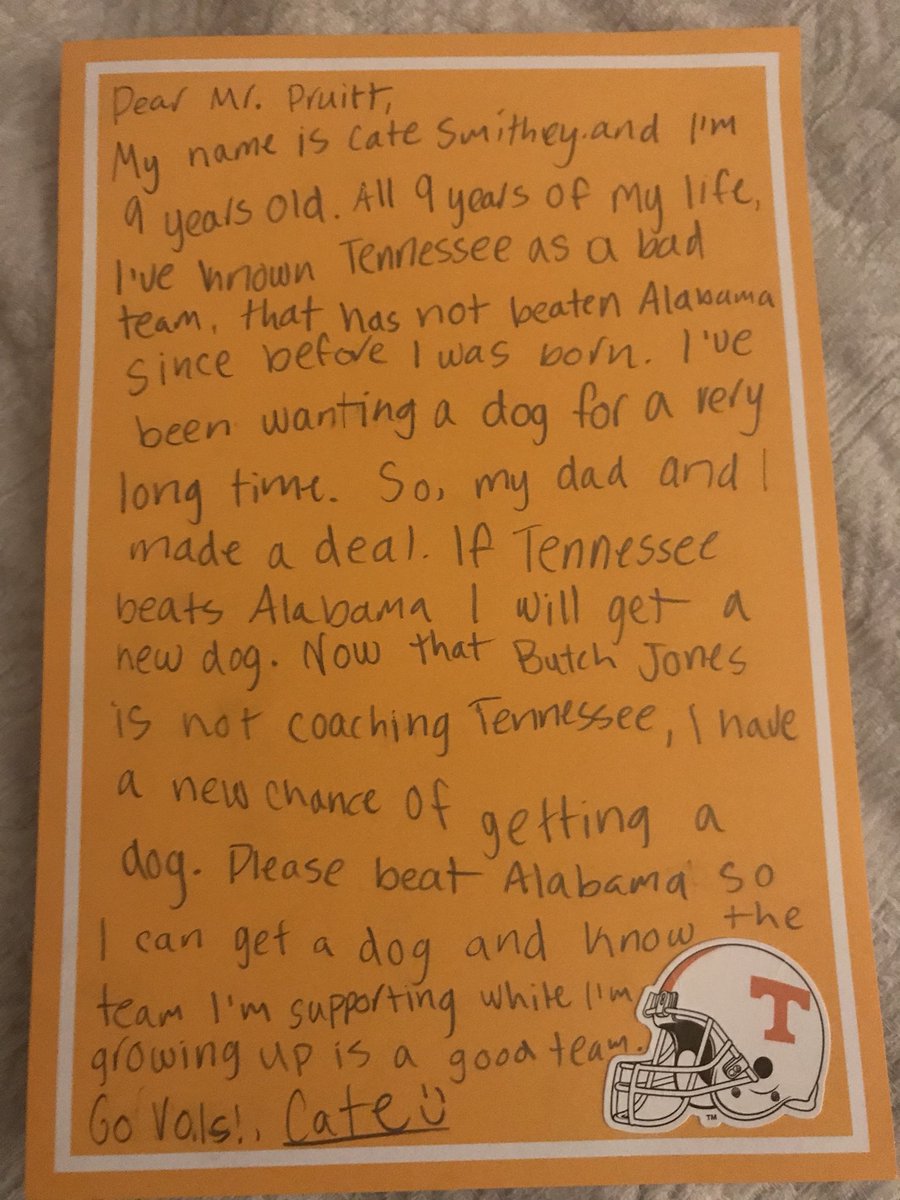 Notice Cate's overt shot at former coach Butch Jones, who is now an intern at Alabama.
Poor Cate may not get her dog this year, but with Pruitt at the helm, it'll be interesting to see if the Vols can start challenging the Tide more often, like they did back in 2015.