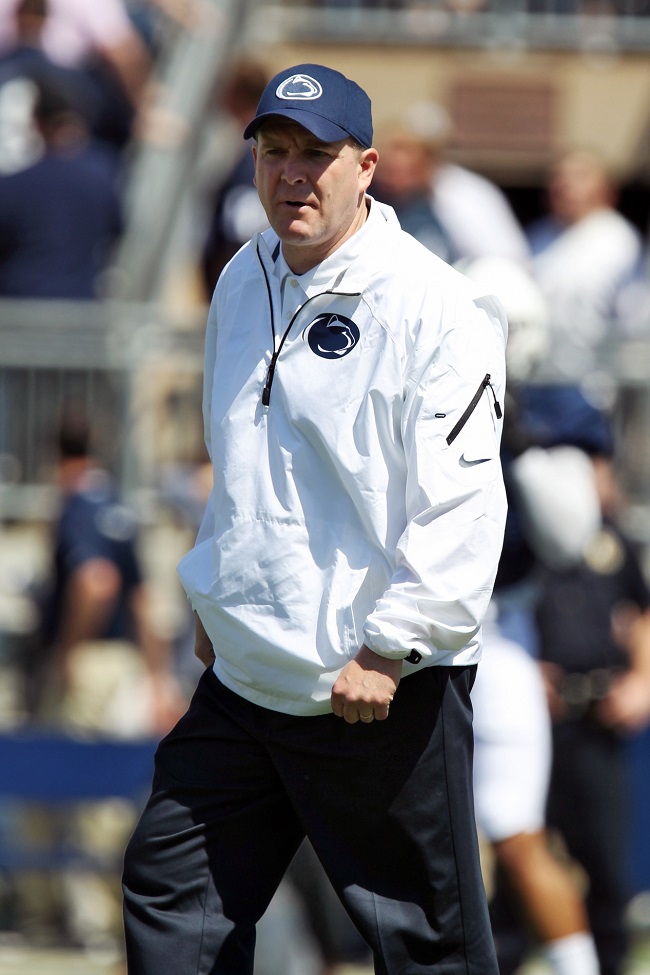 TENNESSEE
Tennessee hires Bob Shoop to take its defense to the next level
Given a chance to hire one of the nation's most-productive defensive coaches, Tennessee coach Butch Jones fired defensive coordinator John Jancek after three seasons and subsequently hired Penn State's Bob Shoop.
It's the kind of move that could provide an extra edge for Tennessee, which is expected to contend for division, conference, and perhaps, national titles next season.
Now that the Vols have one of the nation's elite coordinators leading a unit with huge potential, Tennessee's defense is worth getting excited about.
It's not as if Tennessee's defense played poorly in 2015. It finished 36th nationally in total defense (362 yards per game) and 16th in scoring defense (20 points per game).
But three of Tennessee's early season losses included defensive collapses, and the Vols blew double-digit leads four times in 2015. Those kinds of defensive breakdowns were unacceptable for a team that was capable of winning the 2015 SEC East title.
Shoop's success as a defensive coordinator for 13 years speaks for itself. During his last five seasons as a defensive coordinator — three at Vanderbilt and two at Penn State — his units ranked in the top 25 in total defense. And his two seasons at Penn State were particularly impressive — the defense ranked second nationally in 2014 and 14th in 2015.
But his success at Vanderbilt — a program that has struggled to achieve excellence in football — might be even more striking. In his three seasons with the Commodores, the defense ranked in the top six in the conference and forced 77 turnovers.
Shoop's presence should improve Tennessee's secondary. His pass defense at Penn State ranked third in the Big Ten in 2015, giving up only 173.5 yards per game compared to Tennessee's 210 yards per game.
But Shoop's main contribution at Tennessee will be his ability to develop innovative game plans. His defenses feature unique looks, and he has shown the ability to adjust his defensive scheme throughout a game.
Tennessee's defense is now in the hands of one of the best defensive coordinators in the country. Now Jones can focus more of his energy toward improving Tennessee's offense.
Read More
Tennessee online sports betting officially launched on November 1, 2020, and many of the largest sportsbooks are live and operating in the volunteer state. Tennessee is only one of a handful of SEC football states with legalized sports betting.