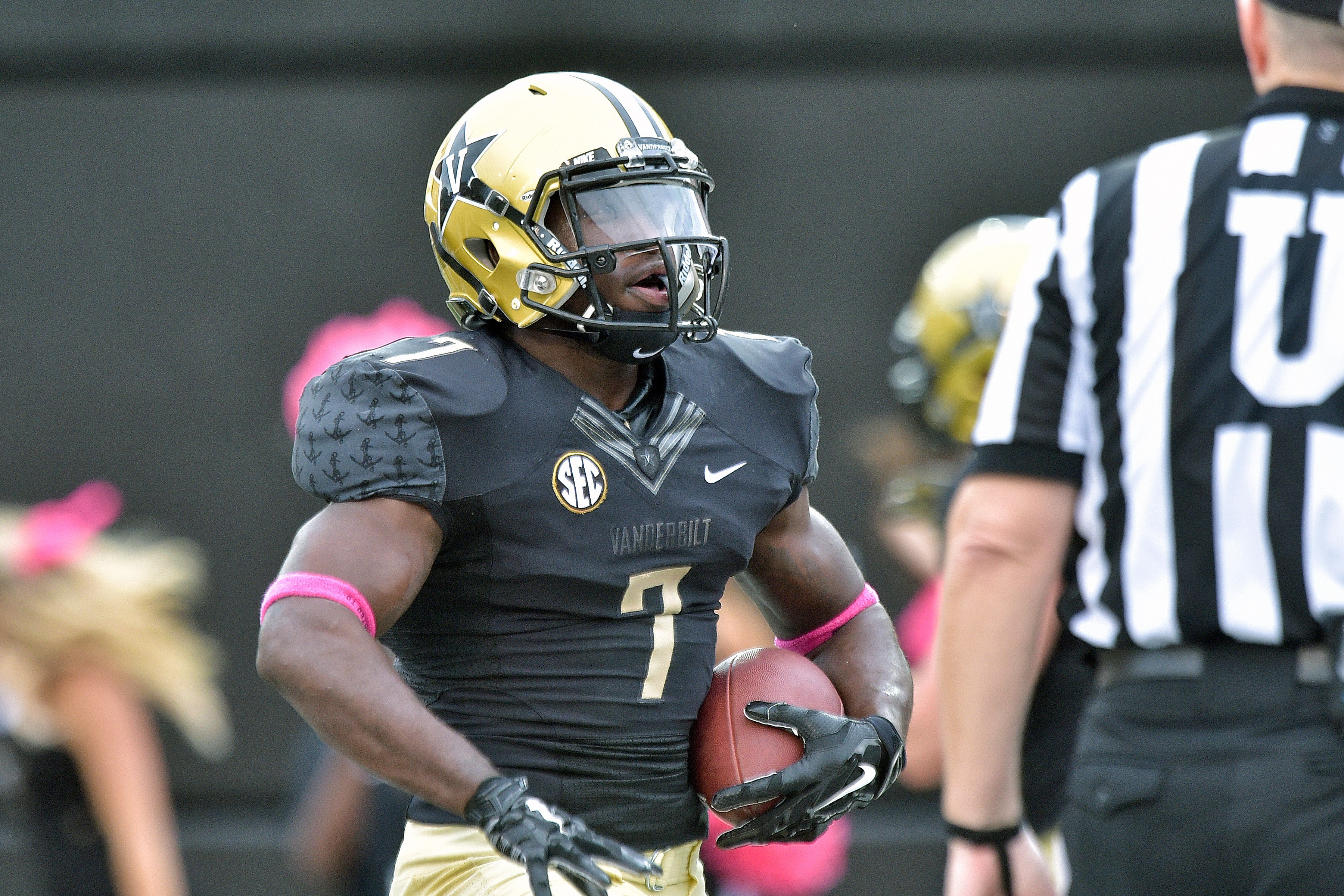 VANDERBILT
Ralph Webb has goals but won't share what they are at SEC Media Days
HOOVER, Ala. — Vanderbilt's single season rushing record is 1,193 yards.
Vanderbilt's career rushing record is 3,143 yards. Zac Stacy holds both — for now, anyway.
Ralph Webb is gaining ground, quickly.
Webb was asked Monday during the SEC Media Days: Do you have a number in mind in terms of your preseason goals? The pursuit of said records was implied.
Webb didn't run from the question, but he eluded it with the same shiftiness that saw him rush for 1,152 yards last season, pushing his two-year career total to 2,059.
If Webb breaks Stacy's single season record, he'll own Vanderbilt's career mark as well.
"I do," Webb said with a smile, "but I would rather not display them right now. I just want to make sure we go out to each and every game and get a W."
Vandy's best opportunity to win is to tuck the ball in Webb's belly and turn him loose.
He finished fifth in the SEC last season in rushing yards per game and was the league's only 1,000-yard rushers to do so on a losing team.
"I think I'm one of the best running backs in the SEC," he said. "I also play that way. I don't see myself any less."
Webb wasn't asked where among the SEC's best he might rank himself, but odds are good he wouldn't have shared that, either.
Webb's modest approach to Media Days certainly didn't surprise his coach.
"That's part of that team-first attitude. Ralph won't toot his own horn," Derek Mason said. "As coaches, we'll talk about Ralph and what he can do. But I think the greater part of about what Ralph has shown was what he was able to do over two seasons. It's been about the work. He cares less about what people are saying about him than about the work he's getting done and the men around him who need to step up and really help him, you know, energize his group.
"So, when I look at Ralph, he's the first one in, last one out. He fully understands what it is to take true — or full advantage of the opportunity that is Vanderbilt. You know, he's doing well in the classroom. He fights extremely hard on the football field. He's taken the hints, the subtle hints that aren't so subtle like pick your feet up, like get stronger, like increase your vision and your ability to be a more complete back. You know, he doesn't shy away from those things. You know, he lets us hold him accountable for every bit of the work that he's doing.
"So, I think what you see is a guy that's got a full — full growth mindset in terms of what he wants to be. You saw him move from year one to year two without having a sophomore slump. You know, obviously, he didn't have the same personnel around him, but still did well.
"But he's a team-first guy."