FLORIDA
3 matchups that will define Florida-Kentucky ... and a prediction
No. 20 Kentucky and No. 12 Florida square off in the SEC opener for both teams on Saturday night in The Swamp (7 p.m., ESPN).
The Gators will be looking to build off a 29-26 upset of then-No. 7 Utah in their season opener last week. Kentucky, meanwhile, is seeking a second consecutive win over the Gators, something the Wildcats haven't done since 1976 and '77.

DRAFTKINGS SPORTSBOOK APP
STATES: NY, KS, LA, AZ, TN, PA, NJ, CO, IL, WV, IA, IN, VA, MI
NEW USER BONUS
BET $5, WIN $200!
ANY NFL GAME!
The game is immensely important to both teams, although perhaps for different reasons.
For the Gators, beginning the Billy Napier Era 2-0 with wins over 2 ranked opponents would be a tremendous signal of the direction the program is headed under their new head coach. It would also position the Gators to truly begin talking about doing special things in 2022, as opposed to simply using Year 1 of a new era as Nick Saban and Kirby Smart did at Alabama and Georgia, respectively, posting decent win-loss marks but laying a superb foundation for the future of the program.
Florida's win over Utah already showed that not only do the Gators have a magnificent talent in quarterback Anthony Richardson; it showed Florida could defeat one of the most well-coached, well-disciplined teams in the country in Game 1 under Napier. The Gators now play a similar type of program in Kentucky in Week 2.
As for Kentucky, beating Florida in The Swamp on Saturday would keep the Wildcats on track to chase big 2022 dreams. Kentucky was picked to finish 2nd in the SEC East at SEC Media Days, the first time that's happened this century. Under Mark Stoops, the Wildcats have developed talent as well as anyone in America and won 10 games twice in the past 4 seasons at a place where that simply wasn't done before. With an NFL quarterback prospect of their own in Will Levis, the Wildcats have star power at the most important position on the field, just like the Gators. They also have a huge opportunity to set a tone in the SEC East with a victory, and given their otherwise soft early season schedule, Kentucky should arrive in Knoxville unbeaten on Oct. 29 if it wins in Gainesville on Saturday night.
In other words, this is the rare but incredibly fun, huge Week 2 football game.
Here are 3 matchups that will define the Florida-Kentucky game, along with a prediction.
Will Levis vs. the Florida cornerbacks
Utah didn't challenge Florida's cornerbacks much, opting instead for high percentage, short throws over the middle and seam routes to the Utes' outstanding pair of tight ends. Kentucky doesn't have the NFL talent Utah does at tight end, but the Wildcats do have quality talent on the perimeter. Offensive coordinator Rick Scangarello will want to get Tayvion Robinson, who was marvelous in his Kentucky debut (6 receptions, 136 yards), the ball early and often on Saturday night. Robinson is Kentucky's biggest gamebreaker with Chris Rodriguez Jr. out, and if the Wildcats win he'll likely play a big role in that outcome.
Levis needs to be judicious in seeking Robinson out, though, and be sure to include other receivers like Dane Key and Barion Brown. Florida is excellent at corner, with Jason Marshall Jr., the former 5-star recruit, a lockdown player in one-on-one situations and Avery Helm coming off a quality performance against Utah. The windows won't be huge for Levis, but he showed last week against Miami of Ohio that he doesn't need a great deal of space to deliver a catchable ball.
a Will Levis missile with the pass rush bearing down. Can see the quick throwing motion and arm strength in action here. pic.twitter.com/O2Hp3KYK0o

— Nate Tice (@Nate_Tice) September 7, 2022
Saturday night will require those types of throws from the Kentucky quarterback, and the Cats wide receivers will need to win some one-on-one battles on the perimeter as well to give Big Blue a chance to win.
Kentucky's revamped offensive line against Florida's front 7
The Gators didn't win in Lexington last season but they did do a nice job containing the Kentucky run game, which was held to 137 yards and 4.5 yards per carry in the Wildcats' 20-13 win. The bulk of those yards (99) came from Rodriguez, who will not play Saturday night. Kentucky was also running behind an offensive line that featured an All-American in Darian Kinnard and a first-team All-SEC center in Luke Fortner, both of whom are on NFL rosters this autumn. With only 1 full-time starter returning along with Auburn transfer Tashawn Manning, the Wildcats return only 45 career starts, which is just 8 more than Kinnard had by himself in his career in Lexington. Needless to say, this version of Kentucky's "Big Blue Wall" is young and inexperienced and a work in progress.
A year ago, Kentucky finished the season ranked 25th in rushing offense, 27th in explosive runs (10 or more yards) generated and 22nd in rushing success rate. That helped Kentucky offset an offense that was otherwise far too error prone (125th in turnover margin) by controlling the clock and field position.
The early evidence that Kentucky can run the ball is not great. Kentucky was held to 50 yards rushing on 26 attempts vs. Miami.
To win on the road you need to run the football, and when Kentucky won in Gainesville in 2018 it controlled the game with 303 yards rushing at an average of 7.4 yards per clip.
Kentucky is unlikely to dominate the line of scrimmage in that fashion Saturday night, but the Wildcats aren't running against a very good run defense. The Gators have plenty of talent up front and start multiple 5-star players on the defensive line, but Florida still surrendered over 200 yards rushing to Utah last Saturday and was too often pushed back easily at the point of attack.
Choo-choo

Tavion Thomas leads the 75-yard drive and gives the Utes the lead pic.twitter.com/uFlK9Dbb6z

— Porter Larsen (@Larsen_ESPN) September 4, 2022
Utah's Tavion Thomas finished the game as Week 1's second-highest-rated running back in the country, per Pro Football Focus. It's safe then to expect Kentucky and Kavosiey Smoke to have modest success running the football. For Kentucky to win, "modest" has to be "consistent."
Anthony Richardson in zone read and option vs. Kentucky's linebackers
This was the key matchup in Florida's win over Utah, and the Gators quarterback won it handily over a Utah team starting 3 new faces at linebacker. Richardson's ability to continuously make the right choice in the zone read, knowing when to pull the ball and go and when to stuff it in the belly of one of Florida's excellent running backs, allowed the Gators to control proceedings on the ground for much of the evening. Florida finished with 283 yards rushing at a 7.5 yards-per-rush clip — simply outstanding production.
And finally, the game-winning touchdown to help Florida take down #7 Utah. Mobile quarterbacks are the greatest red zone weapon any team could have. Simple read option, Anthony Richardson keeps it and runs it in. Makes an offensive coordinator's life so much easier. pic.twitter.com/Uf29yf0owV

— Mesh Point Scouting (@MeshPointScout) September 4, 2022
Richardson's task will be more difficult against Kentucky's experienced linebackers. JJ Weaver was the Mayo Comeback Player of the Year in 2021 and was all over the field for Kentucky in its 37-13 win over Miami of Ohio. Ole Miss transfer Jacquez Jones has started 20 games in the SEC, and he began his senior season with 2 tackles for loss and a sack last Saturday.
Finally, DeAndre Square returns and will be tasked with contain. He's fast, physical and one of the most complete linebackers in the country. Square finished 4th in the SEC in tackling percentage in 2021, and he is far less likely to be fooled on read options and zone reads than Utah's young linebackers were.
Kentucky is also very deep at linebacker — it's been an area of strength in Stoops' recruiting operation — which means the Wildcats are less likely to tire late as Utah did last Saturday night. If Kentucky wins, it'll be likely because it won this battle.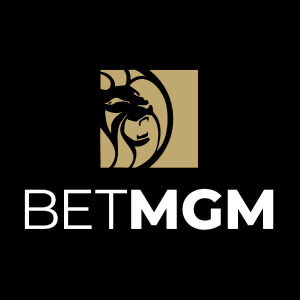 BetMGM Sportsbook App
STATES: LA, NY, CO, MS, IN, IA, MI, NV, NJ, PA, TN, WV, VA, AZ
SIGNUP BONUS
$1,000
RISK-FREE
The prediction
The Gators are playing at home and catch Kentucky at the right time. The Wildcats are breaking in 4 new starters on their offensive line and are missing their best player in the All-SEC running back Rodriguez. Levis will make some plays with his arm, but don't be surprised if he forces things a little bit as well, especially on the road.
The Gators will use a turnover or 2 to salt the game away and eventually a game Kentucky defense will give up a big play or 2 to Richardson, who will guide Florida to another victory and a 2-0 start.
Florida 27, Kentucky 17