LSU TIGERS
After winning 2019 SEC Championship, LSU fans stop by Tuscaloosa to mock Nick Saban statue
The SEC's 2019 season is over, as LSU trounced Georgia 37-10 in Atlanta to win the 2019 SEC Championship on Saturday.
En route to that championship game appearance, the Tigers ended an eight-year drought by beating Alabama 46-41 in early November.
Despite just being named the No.1 seed in the College Football Playoff, it seems LSU fans are still quick to troll Alabama one month after beating them.
As two fans stop by the Saban statue to dry his tears, as shared on Twitter, Alabama awaits its bowl destination. The Crimson Tide will be playing outside of the College Football Playoff for the first time since its inception.
I imagine an LSU national title would be cause for a few more fan visits to Tuscaloosa to dry Saban's tears.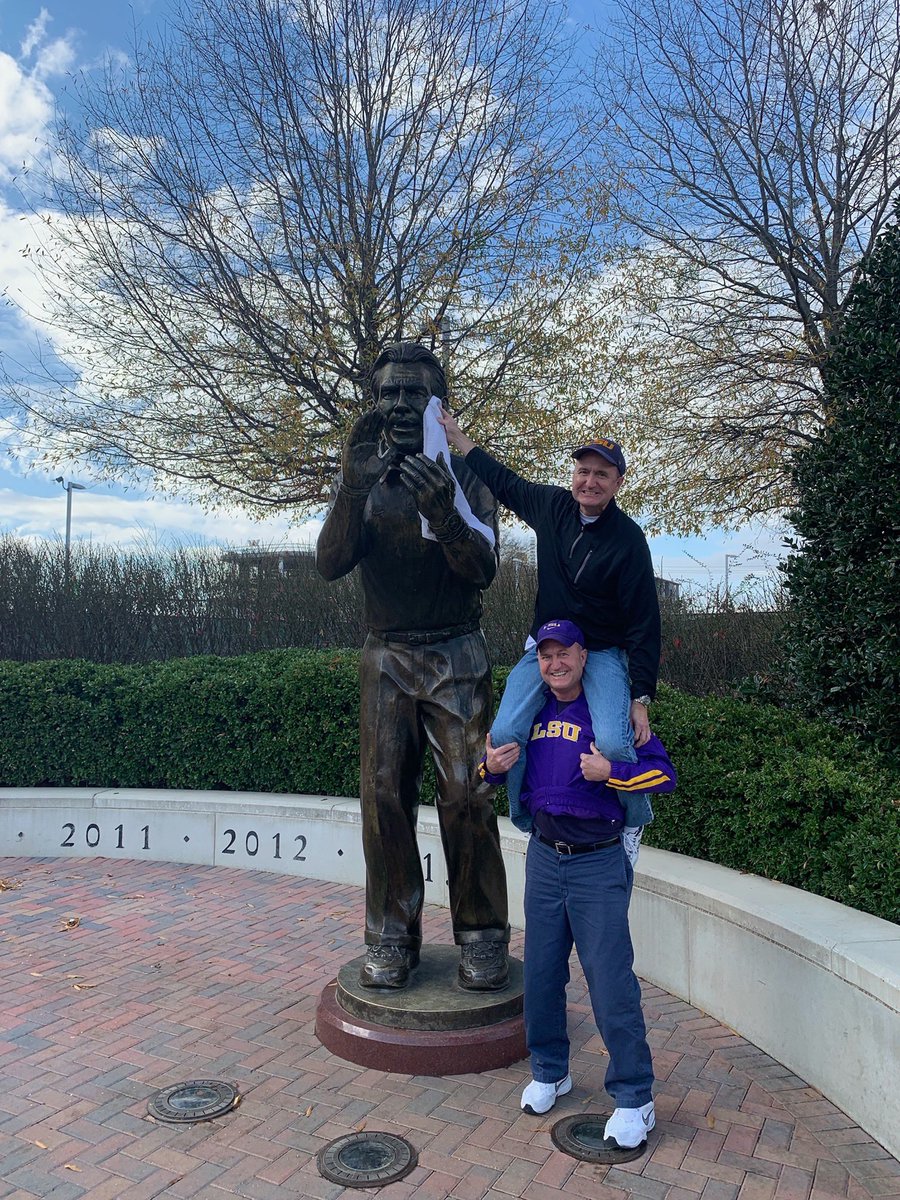 Read More
Louisiana sports betting is officially live in much of the state. Whether it is betting on SEC football or LSU football games or the Heisman race each year, if you live in Louisiana, you can now do it from your mobile phone.