SEC
Georgia vs. Auburn: Prediction and preview
Georgia and Auburn meet this week in the Deep South's Oldest Rivalry as the programs are facing drastically different issues ahead of the 126th meeting in the rivalry. The Bulldogs hold a 62-56-8 edge in the series, including winning the past 5 meetings. Auburn has not won in Athens since 2005. This will be Auburn's first road game of 2022 after it played its first 5 at home.
No. 2-ranked Georgia is 5-0, while Auburn is 3-2. Kickoff will be at 3:30 p.m. ET, and the game will be televised by CBS, with Tom McCarthy, Rick Neuheisel and Sherree Burruss on the call of the first game of a doubleheader on CBS ahead of the Texas A&M-Alabama game.
Georgia vs. Auburn preview
Auburn is trying to bounce back from blowing a 17-0 lead against LSU last week in a 21-17 loss. Georgia is looking for a complete performance after the Bulldogs turned in lackluster efforts the last 2 weeks in nerve-wracking wins over Kent State and Missouri.
Georgia enters Week 6 averaging 39.0 points a game this season, which is third in the SEC, while the Tigers are averaging 22.4 points a game. On defense, Georgia leads the SEC and ranks fourth nationally, allowing just 10.8 points a game. The Tigers are allowing 21.6 points a game.
New DraftKings customers can bet $5 and win $200 so this is a great deal to take advantage of in Week 6. Click here to get started.

DRAFTKINGS SPORTSBOOK APP
STATES: MD, NY, KS, LA, AZ, TN, PA, NJ, CO, IL, WV, IA, IN, VA, MI
NEW USER BONUS
BET $5, WIN $150!
ANY GAME!
On the injury front, Georgia is expected to miss DT Jalen Carter after he suffered a knee injury against Missouri. Carter is the top-rated player on a defense which lost 8 players in this year's NFL Draft, including 5 first-round picks. However, Georgia is expected to get DB Javon Bullard back following last week's DUI arrest which caused him to miss the Missouri game. LB Smael Mondon (ankle) also is expected to be available against Auburn.
On offense, Georgia's offensive line struggled early in the game, and the Bulldogs continue to look for other targets outside of star tight end Brock Bowers. WR Adonai Mitchell has missed 3 straight games with an ankle injury, though he was in uniform at Missouri. WR Arian Smith returned from an ankle injury to have one catch.
On The Plains, Auburn is trying to block out the expectation that coach Bryan Harsin's days are numbered as many analysts increasingly expect Harsin to be fired sooner rather than later. But since Robby Ashford took over as starting quarterback, Harsin said he's seen plenty of development in Ashford, and added, "I've seen him grow just in his ability to operate the offense and understand what we're trying to do."
The FanDuel promo code for first-time users will generate a $1,000 insured initial wager. In other words, if you lose your first bet, you get a refund in free bets. Click here to get started.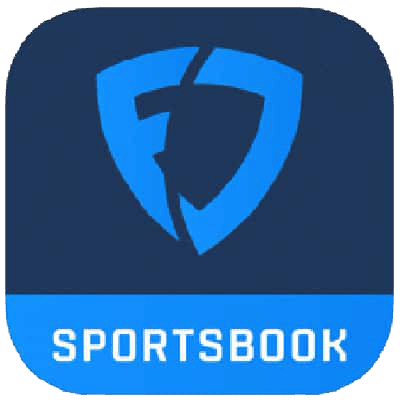 FanDuel Sportsbook
States: MD, LA, KS, NY, TN, NJ, PA, IN, IA IL, WV, MI, CO, VA, AZ, CT
NEW USERS!
$1,000
NO-SWEAT BET
Meanwhile, Auburn center Brandon Council made the quote of the week on Wednesday when he said, "If we keep them out of their third-down packages, we can demolish them, I believe. … Our goal is to go in there like a SWAT team. Get in, quiet the noise, get out."
Along the same lines, teammate Colby Wooden expects the Tigers to treat the game as if "it's gonna be an old-fashioned fist fight. Roll up your sleeves."
Prediction: Georgia 40, Auburn 10