SEC
SEC Week 10 Primer: Auburn and Texas A&M are well down the Playoff pecking order, but not out
Everything you need to know about this weekend's SEC slate.
The stakes
You're probably not going to encounter Auburn or A&M in any of the arguments spinning out of the Playoff committee's initial rankings of the season – the Tigers and Aggies ranked 13th and 14th, respectively – or in any of the most likely scenarios making the rounds over the next few weeks. If the Playoff started today, they wouldn't even be on the map. But it doesn't start today, and as distant as it may seem right now, it's not out of the question that Saturday's meeting will turn out to have Playoff implications.
For Auburn, the outlook is straightforward: Just keep winning. At 3-1 in SEC play, the Tigers still control their fate in the West Division with wins over LSU, Arkansas and Ole Miss already in the books, Bo Nix coming off the best month of his career, and their 2 biggest games (A&M and Alabama) in front of them. Winning the West would set up a golden rematch opportunity against Georgia in the SEC title game; winning in Atlanta to cap a 7-game win streak would make them impossible for the committee to ignore even with 2 losses. Dare to dream, yeah, but the path exists.
Take advantage of Underdog's special Jimmy Butler Game 4 offer!
...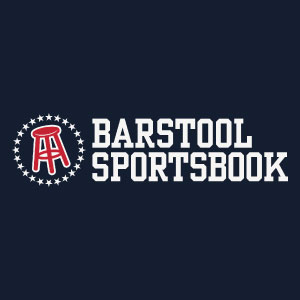 Barstool Sportsbook
States: OH, MD, LA, CO, IL, IN, MI, NJ, PA, VA, TN, AZ, IA, WV
SIGN-UP BONUS
$1,000
NEW PLAYER BONUS
For the Aggies, their Week 6 upset over Alabama instantly reversed the course of a season that had been barreling toward disaster. A&M has looked like a different team over the past month than the one that suffered back-to-back losses against Arkansas and Mississippi State, and while it doesn't control its own fate – winning the division would require a second Alabama loss to put the head-to-head tiebreaker in play – it does look like an outfit playing well enough to capitalize on a big break. Beating Auburn would be the next step toward putting themselves in position to do just that.
The stat: 217.3 yards per game
That's the combined rushing/receiving output of Texas A&M running backs Isaiah Spiller and Devon Achane through 8 games, good for 55% of the team's total offense and the best combined average of any pair of teammates in the SEC this season. Nationally, Spiller and Achane are 1 of only 3 FBS duos in which both players have accounted for at least 100 scrimmage yards per game (see also: USC's Drake London and Keaontay Ingram; North Carolina's Josh Downs and Ty Chandler), and the only one involving 2 players who play the same position.
To look at them, the Spiller/Achane rotation is a classic thunder-and-lightning dynamic. At 6-1/215, Spiller is built like on old-school, I-formation workhorse dropped into the wrong decade, and often runs like one: For the season, Pro Football Focus credits Spiller with more missed tackles forced (41) than any other SEC back except Alabama's Brian Robinson Jr. Meanwhile, the 5-9, 185-pound Achane arrived on campus last year boasting literal sprinter speed in the open field — at the NCAA Track & Field Championships in June he clocked a 10.22 in the 100-meter dash, which won't get him anywhere near the Olympics but does put him in the running for the title of Fastest Player in College Football. He reportedly hit a top speed of 22.2 mph on his pivotal kickoff return touchdown against Alabama, which had he'd done it in the NFL would have been the 3rd-fastest max speed in the league for the entire 2020 season.
.@AggieFootball RB Devon Achane hit a max speed of 22.2 mph on his 96-yard KOR for a TD in the #Aggies' win over #Bama on Saturday. #myRAmaxspeed pic.twitter.com/sHVqs3wtCq

— Reel Analytics (@RAanalytics) October 11, 2021
The men are very big and very fast, respectively. But they're also a lot more versatile than the labels imply. On top of the thumpier aspects of his game, Spiller is plenty explosive in his own right with 24 career runs of 20+ yards, including a 67-yard touchdown run against Arkansas earlier this year; he's also been more involved in the passing game, hauling in 21 receptions including the game-winning touchdown at Colorado on a wheel route. And Achane is by no means just a "track guy," having forced 22 missed tackles per PFF on 86 carries; he's averaging an SEC-best 4.4 yards per carry after contact.
Ideally from A&M's perspective, both backs will touch the ball 15-20 times apiece in a clock-eating performance in the vein of last year's win at Auburn, when the Aggies rang up 313 yards rushing and a 16-minute advantage in time of possession. (In retrospect, that may have been the afternoon that sealed Gus Malzahn's fate in his last home game as the Tigers' head coach.) Auburn has been significantly better against the run under first-year coordinator Derek Mason, allowing just 3.3 yards per carry on the season, but A&M should be perfectly content to slug it out if necessary for as long as it can. The less of the offense that ultimately falls on Zach Calzada and a nondescript group of wide receivers, the better.

DRAFTKINGS SPORTSBOOK
21+ and present in participating states. Gambling problem? Call 1-800-GAMBLER.
NEW USER BONUS
$200 BONUS BETS!
ANY GAME!
The big question: Which quarterbacks show up?
At their best, both Nix and Calzada have proven they're capable of beating just about anybody on any given Saturday: Theirs will be the first regular-season meeting in 7 years between starting quarterbacks who previously beat Alabama (Ole Miss' Bo Nix vs. Auburn's Nick Marshall in 2014). At their worst, they look like they're hanging on to their jobs by the skin of their teeth. From one week to the next they're capable of landing at almost any point in between.
Nix, to his credit, has responded admirably to getting benched in Auburn's too-close-for-comfort win over Georgia State on Sept. 25, which could have spelled the end of his tenure as the Tigers' starter. Instead, he's come back looking looser and more comfortable trusting his athleticism under pressure, which seems to suit his Manzielian instincts much better than attempting to straitjacket himself into the role of a by-the-book pocket passer. He left it all on the field at LSU, leading Auburn to its first win in Baton Rouge in 22 years, and taken together, his past 2 outings in the wins over Arkansas (21/26, 292 yards, 2 TDs/1 INT + 1 rushing TD) and Ole Miss (22/30, 276 yards, 1 TD + 2 rushing TDs) are the best back-to-back performances of his career.
One more time

Bo Nix's 71-yard Auburn touchdown strike to Demetris Robertson in the win over Arkansas.pic.twitter.com/wBaD1z3G0h

— Auburn Gold Mine (@AUGoldMine) October 17, 2021
Still, for all of Nix's volatility, his counterpart, Calzada, is arguably the bigger enigma. A former 3-star recruit who seemed bound for permanent clipboard duty before starter Haynes King suffered a season-ending foot injury in Week 2, Calzada came to the job with no expectations and for the most part has not exceeded them. The lone exception, however — a 285-yard, 3-touchdown gem of a performance against Bama — may go down as one of the all-time great outliers in SEC history.
A&M hasn't asked him to do much in the meantime in routine blowouts over Missouri and South Carolina, so it's still too soon to gauge whether the Calzada we saw against the Crimson Tide was a young QB beginning to come into his own or a purely random glimpse of a guy playing as far above his head as it's possible to play. But again, if Spiller and Achane have their usual way on the ground, this probably won't be the weekend that we find out.
The key matchup: Texas A&M OL Kenyon Green vs. Auburn DT Colby Wooden
O-linemen don't get much bigger or badder than the 6-4/325-pound Green, a former 5-star recruit turned aspiring first-rounder who's logged 31 consecutive starts at 4 different positions. (The only slot he's yet to occupy is center.)
With Wooden, though, he'll have his gigantic hands full: With 28 QB pressures and 5 sacks, Wooden is emerging fast as one of the SEC's most productive interior pass rushers as only a redshirt sophomore. His 86.8 pass-rushing grade from PFF ranks 5th in the conference among all defenders and 2nd among tackles. Green has very little left to prove, but for Wooden lining up across from a top prospect could be one of the moments that determines whether he's ready to make the leap to the next level or due for another year on campus.
The verdict
At some point in the proceedings, I suppose I should mention Texas A&M's defense: In the SEC, only Georgia is allowing fewer points per game or yards per play, which makes the A&M D the premier unit in this matchup. Their last time out, the Aggies beat the smithereens out of South Carolina, holding the Gamecocks to 15 yards in the first 3 quarters before allowing a couple of garbage-time scores through in the 4th. Auburn's offense isn't South Carolina's, by a long shot, but it hasn't been anything special against real competition, either. Like A&M, the Tigers would much prefer to grind out a win on the legs of hard-charging RBs Tank Bigsby and Jarquez Hunter than be forced to put the ball in the air 30+ times. If it comes down to Good Bo vs. Bad Bo, as always, anything goes.
– – –
Texas A&M 27 | • Auburn 24
It's a little depressing to see a 4-touchdown spread in what should be one of the league's most compelling annual rivalries, but when one half of that equation has all but officially checked out on the rest of the season, well, it is what it is. LSU may as well be a Homecoming opponent just hoping to get out of town with whatever's left of its health and dignity.
On the field, the most compelling subplot for Alabama is the ongoing emergence of Ohio State transfer Jameson Williams as the Tide's resident deep threat — a transfer portal success story for everyone involved. At OSU, Williams was just another guy starving for touches on the most absurdly stacked WR depth chart in the country. At Bama, he's been a godsend: He immediately filled a glaring vacancy in the lineup opposite John Metchie III, and just a few months after arriving in Tuscaloosa he's among the SEC leaders in yards (710), yards per catch (20.3) and touchdowns (6). Nearly half of his 35 receptions have gained at least 15 yards, including 4 that have covered at least 60 yards, most in the nation; his draft stock, basically nonexistent in August, is through the roof.
Jameson Williams…the speed, & versatile playmaking is such a treat to watch. Not sure if he declares but if so…?https://t.co/rwCy2tf87h

— Full-Time Dame ? (@DP_NFL) October 28, 2021
More importantly for the Tide's long-term goals, Williams may be the best answer to the question "how do you plan to score on Georgia?" any Playoff contender has at its disposal outside of his old stomping grounds in Columbus. His deep speed and run-after-catch ability can stress any defense at this level, and probably most of them at the next. It would be something to watch him manned up against Derek Stingley Jr. and Eli Ricks Saturday night, but seeing as LSU's star corners shut it down weeks ago, that matchup will have to wait until Sundays in the near future.
– – –
Alabama 43 | • LSU 17
Here's how it's going for Missouri: The Tigers are preparing to go on the road against the undisputed No. 1 team in the country with literally the nation's worst run defense, and it's not even their most pressing concern. That would be quarterback, where Connor Bazelak's streak of 17 consecutive starts is in doubt due to unspecified injury that sidelined him near the end of last week's win over Vanderbilt. If Bazelak can't go, the job will fall to a couple of freshmen, Brady Cook and Tyler Macon, who have taken a combined 33 snaps this season against Vandy and Southeast Missouri State. Kirby Smart usually restrains his team from running up the score, but this may be a situation where short of a mercy rule or a running clock it just happens all by itself.
– – –
Georgia 44 | • Missouri 6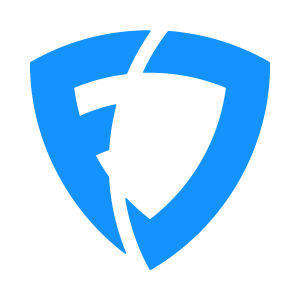 FanDuel Sportsbook
States: NY, AZ, TN, NJ, PA, IN, IA IL, WV, MI, CO, CT, VA
NEW PLAYER BONUS!
1+ SCORE, ANY NFL GAME!
NFL PLAYOFFS!
The headlines will tout Hugh Freeze's return to Oxford as Liberty's head coach, which is a thing that is happening. The real attraction here for the SEC audience, though, is Flames QB Malik Willis, a former Auburn transfer who has blossomed under Freeze into a legitimate first-round prospect. Willis ranks among the top 10 nationally in pass efficiency, QBR, and total touchdowns, but he very much belongs in the category of talent that speaks more loudly in real-time than it does in the box score.
https://twitter.com/pettyhardaway30/status/1454261083447906306?s=20
It's not often you get the chance to watch arguably the two most coveted quarterbacks in the upcoming draft class dueling in a noon time slot on the SEC Network, but Willis and Matt Corral are out here for the people. Should be a fun one.
– – –
• Ole Miss 36 | Liberty 24
Outside of the top 10, one of the more bizarre entries in the Playoff committee's first set of weekly rankings was Mississippi State at No. 17 — more than 10 spots above the Bulldogs' standing in the AP or Coaches' polls, where they haven't cracked the Top 25 this season and remain relegated to the "Also Receiving Votes" section coming off a lopsided win over Kentucky. (After all, this is a team whose résumé includes a couple of blah September losses to Memphis and LSU and a 40-point flogging against Alabama.) The logic seems to be a strict adherence to head-to-head results, evident elsewhere in the committee rankings, that led them to bump MSU ahead of head-to-head victims Kentucky and NC State despite their respective records. For some reason they declined to extend the same logic to Arkansas (unranked despite an identical 5-3 record) re: its win over Texas A&M, but then who am I to presume to know the ways of the committee? The Razorbacks can clear up that discrepancy themselves.
– – –
Arkansas 30 | • Mississippi State 26
In the grand scheme of things, Tennessee fans will probably always resent the idea of the Kentucky game serving as some kind of litmus test. For the time being, though, here they are: At 4-4, the final score in Lexington may well be the difference between a winning record in Josh Heupel's debut and yet another year in the red.
A win would virtually assure the Vols of a 7-5 finish with presumptive Ws over South Alabama and Vanderbilt waiting at the end of the schedule. A loss, followed by a near-certain defeat against Georgia next week, would put them on course for 6-6 with a 4-game losing streak. (It would also mark Tennessee's 2nd consecutive loss in the series, a fate it hasn't suffered against Kentucky in more than 40 years.) A narrow distinction, sure. But for a program that's come in below .500 in three of the last four seasons, merely avoiding the stigma of the word losing hanging over their heads for the next six months would be a meaningful first step in the right direction.
– – –
• Tennessee 29 | Kentucky 27
Florida's quarterback soap opera took another turn on Wednesday when last week's starter against Georgia, Anthony Richardson, was diagnosed with a concussion, likely turning the starting role back over to Emory Jones against the Gamecocks. Frankly, it shouldn't matter who's taking the snaps down the stretch with Carolina, Samford, Missouri and Florida State all projected as major underdogs, but Dan Mullen's handling of the situation could be a big factor in how Richardson and Jones weigh the decision to stay or go in 2022. Richardson, a redshirt freshman, still has 4 more years of eligibility remaining after this one due to the free COVID year, whereas Jones, a redshirt junior, only has 2. If Richardson is the future, the time to let him know it is ASAP.
– – –
Florida 31 | • South Carolina 16
Scoreboard
Week 9 record: 2-2 straight-up / 1-3 vs. spread
Season record: 52-18 straight-up / 26-41 vs. spread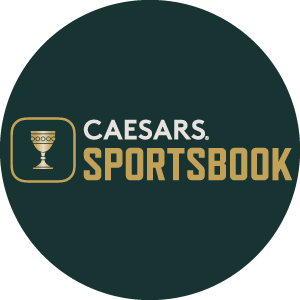 MA and OH only. 21+. New users and first wager only. Must register with eligible promo code. Bet amount of qualifying wager returned only if wager is settled as a loss. Maximum bet credit $1,500; must be used within 14 days of receipt. See caesars.com/promos for full terms. Void where prohibited. Know When To Stop Before You Start.® Gambling problem? Call 1-800-GAMBLER